Good morning. The showers and thunderstorms that passed through the area on Wednesday afternoon and evening represented the last gasp of our region's wet pattern, and we are now moving into a drier period. The region has also passed the worst of summer—what I call "high summer"—and we're now into "late summer." This means temperatures will still be warm to hot, but not excruciatingly so, and we can start to look for a few fronts to pass through. The first such front is in the cards for early next week, but unfortunately it is not a particularly strong one.
Thursday
An upper-level low pressure system that helped drive Wednesday's rainfall has shifted east, so while we will still see a few showers and thunderstorms later today they should be much more scattered in nature. Rain chances will be best, perhaps 20 to 30 percent, along and south of Interstate 10. Otherwise expect mostly sunny skies with high temperatures of around 90 degrees, plus or minus a degree or two. Winds will be light out of the north, at about 5 mph. Lows tonight will drop to around 70 degrees north of Houston, with temperatures warming the closer one gets to the coast.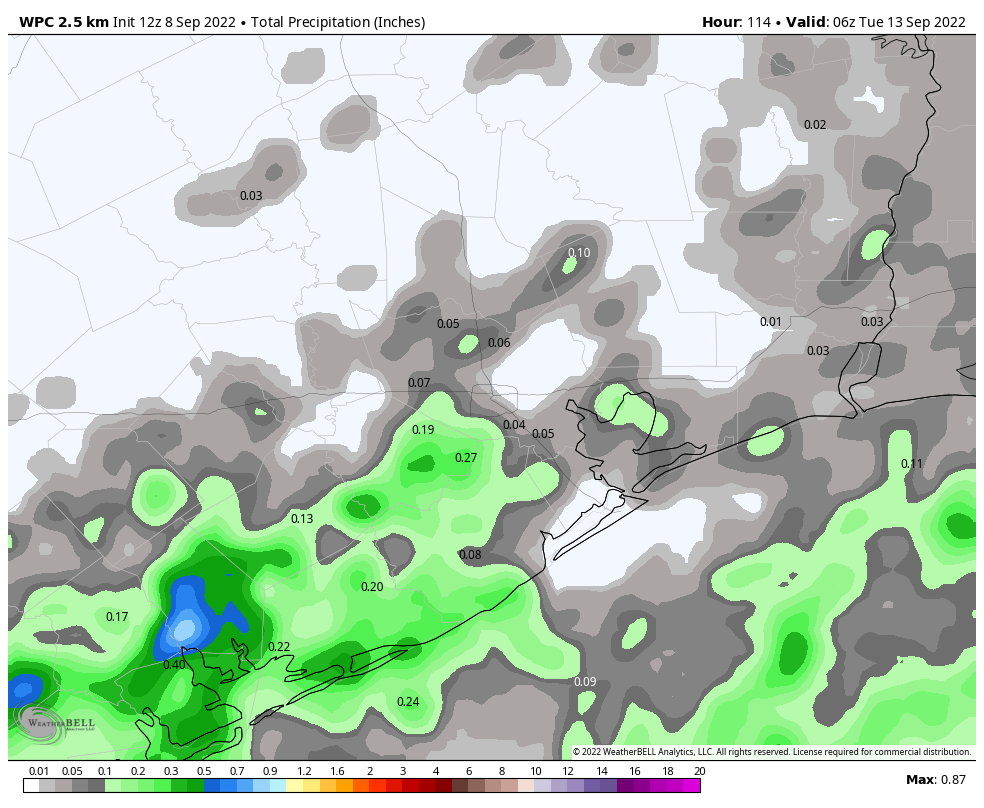 Friday
At this point Friday looks a lot like Thursday.
Saturday and Sunday
Rain chances probably fall below 20 percent this weekend, so look for mostly sunny skies with high temperatures in the low 90s on both days. If you have outdoor activities planned, you should be good to go. We're expecting a weak front the push towards the area later on Sunday, and this boundary will probably move through overnight. At this point it looks like a dry frontal passage, but we're not 100 percent sure of that.
Next week
Don't expect a significant cool down behind the front. It's just not strong enough. However, the front should bring a modicum of drier air, helping to bring nighttime temperatures down a few degrees, especially for inland areas. This slightly drier air will be most noticeable during evenings and mornings. Highs look to remain in the vicinity of 90 degrees for most of next week, with mostly sunny skies. Some rain chances may start to creep back into the forecast toward the weekend—or not.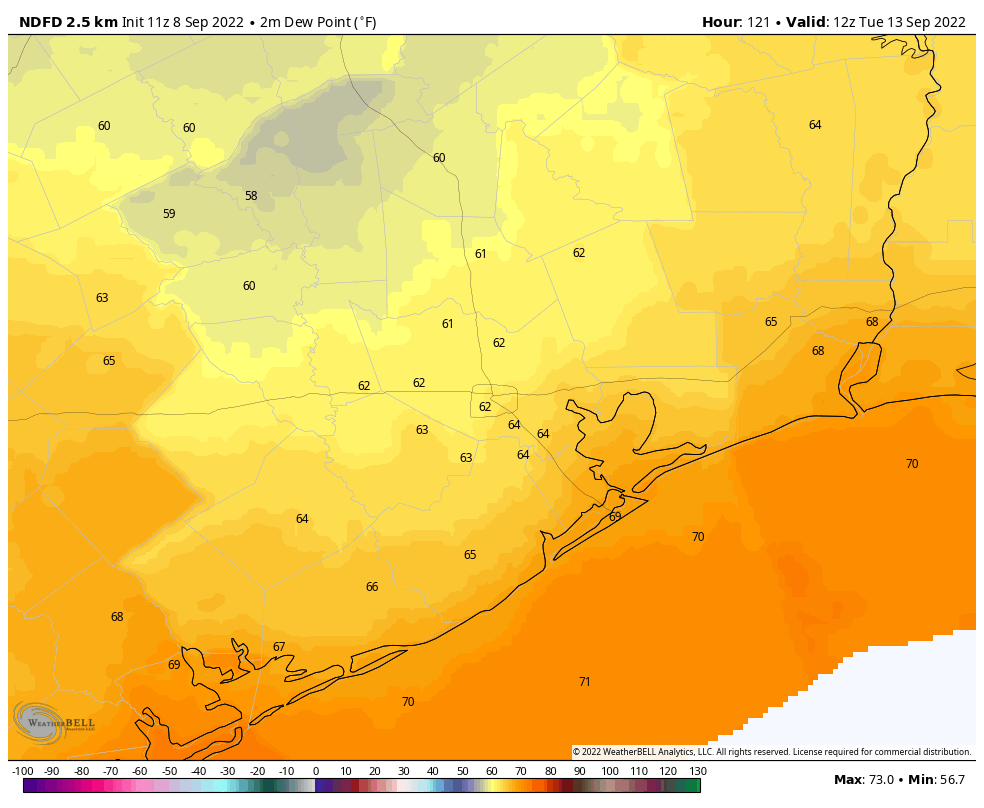 Tropics
I hate to sound like a broken record, but in this case it's a good thing. While there are two active storms in the Atlantic, neither is a significant threat to landmasses as Hurricane Earl is now expected to pass to the east of Bermuda. Looking across the deep tropics, and the storm-forming region near the coast of Africa, I don't see anything that is likely to threaten the Gulf of Mexico. Probably our biggest threat, therefore, is a storm forming locally, in the northern Gulf of Mexico from the remains of a front. But again, there's just no support right now for such a possibility in models. Things just look good, y'all.