Lost amid the concern about Hurricane Laura over the last week is that summer pretty much has chugged along and late August in Houston is doing late August things. Saturday's high temperature reached 101 degrees at Bush Intercontinental Airport, and the dew points of around 80 degrees on some recent mornings have just been gross. The question in everyone's mind, therefore, is when will it end? The flippant answer for long-time Houston residents is November. But the real answer is that, just maybe, we're about 10 days away from the region's first real cool front.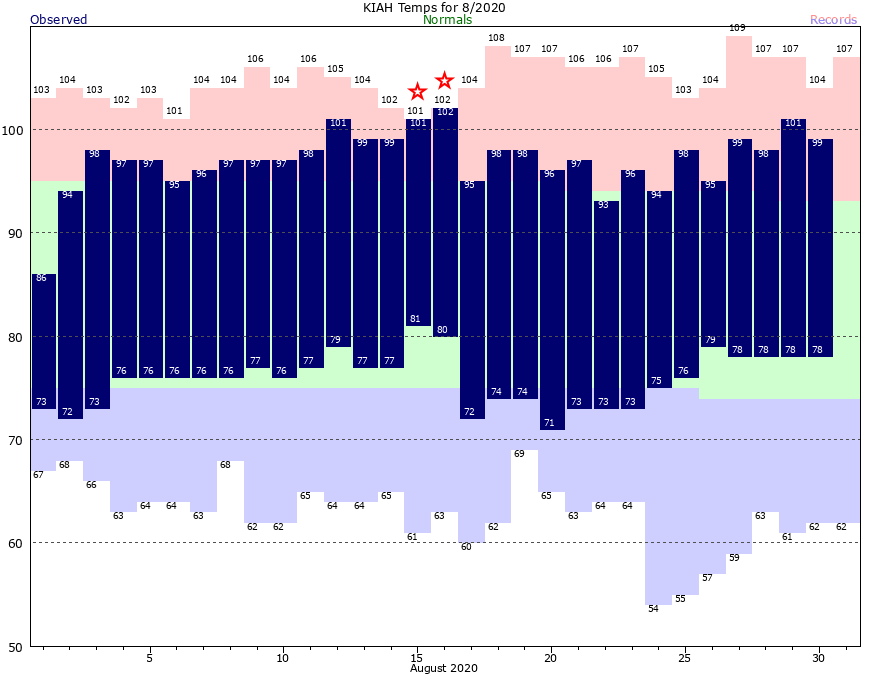 As we'll discuss in the post below, our weather for the next week remains hot. But about 10 days from now there are hints in the global models of a decently strong cold front arriving in the Houston area. There are a couple of reasons for skepticism: We get a lot of "mirage" fronts popping up in the models at this time of year that falsely advertise the arrival of cool fronts, and this one would be about two weeks earlier than normal for Houston. On the other hand, this front has been fairly consistent in the model forecasts. At this point, therefore, I would say there is about a 50 percent chance of a nice front pushing into Houston about 10 days from now. That is not a guarantee.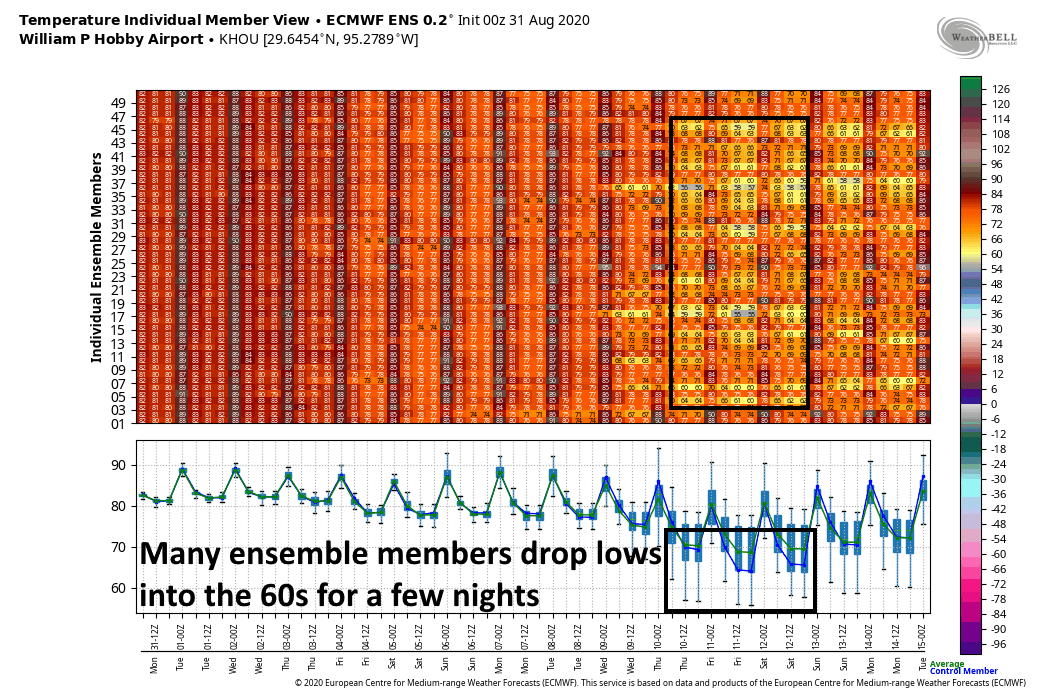 Monday
Welcome to a new week, with plenty of more heat. Today will see partly to mostly sunny skies across the region. Some moisture has surged into the region, and this probably will be enough to generate some short-lived showers and thunderstorms for about 30 percent of the area. Southerly winds will be noticeable, gusting to about 20 mph. Unless showers cool you off this afternoon, expect high temperatures to get into the mid- to upper-90s. Overnight temperatures will remain very sticky.
Tuesday, Wednesday, and Thursday
For now we don't anticipate a whole lot of variance across these three days with partly to mostly sunny skies and daily highs in the mid-90s. We can't entirely rule out some showers on the northwest or northern periphery of the Houston metro area, but for the most part we're going to see no rain. Nights will be sticky and warm.
Friday, Saturday, and Sunday
By this weekend some clouds enter the forecast and a front over north Texas may help to generate some showers over Houston. But for now the weekend forecast remains fairly uncertain—except for the fact that we can probably count on plenty of heat.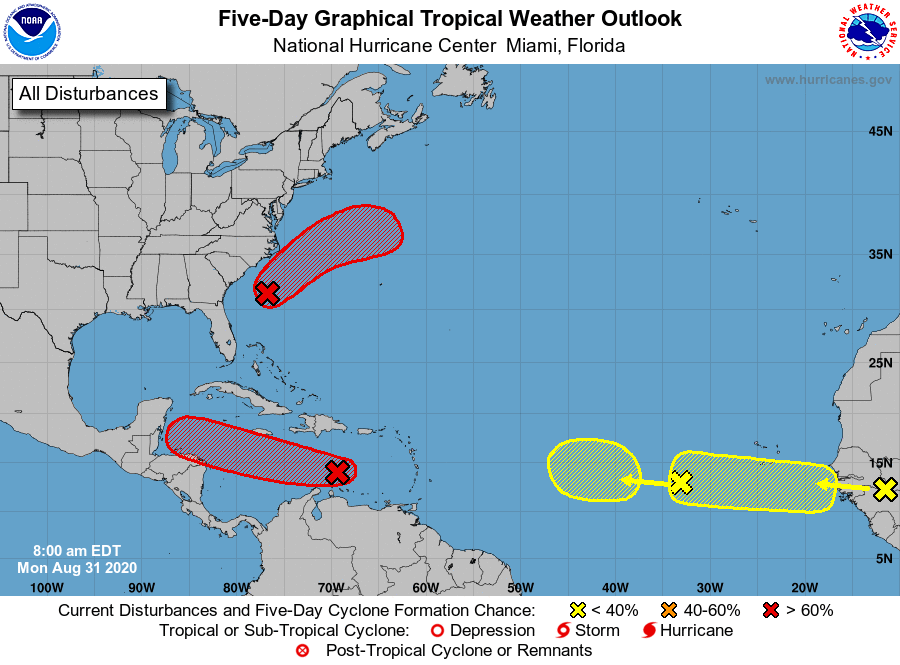 Tropics
I wrote a quick post about the tropics on Sunday, and our general thinking remains the same. While there are lots of areas of interest across the Atlantic Basin today, we still don't see too much to be concerned about when it comes to the U.S. Gulf Coast. Matt will have more in his weekly tropics post on Tuesday.