Well, we made it. August has ended. You may recall at the outset of this month I wrote that August was a month to survive in Houston: "If you're in Houston in August and the high temperature is not in the upper 90s or higher, the streets aren't flooding, and you're not concerned about an impending hurricane—it's a win." Alas we didn't do much winning in August. The daily high temperature was 98 degrees or higher on 15 days last month, and we spent about 10 days worrying about an impending hurricane. So August was August, and now, at least, it's over.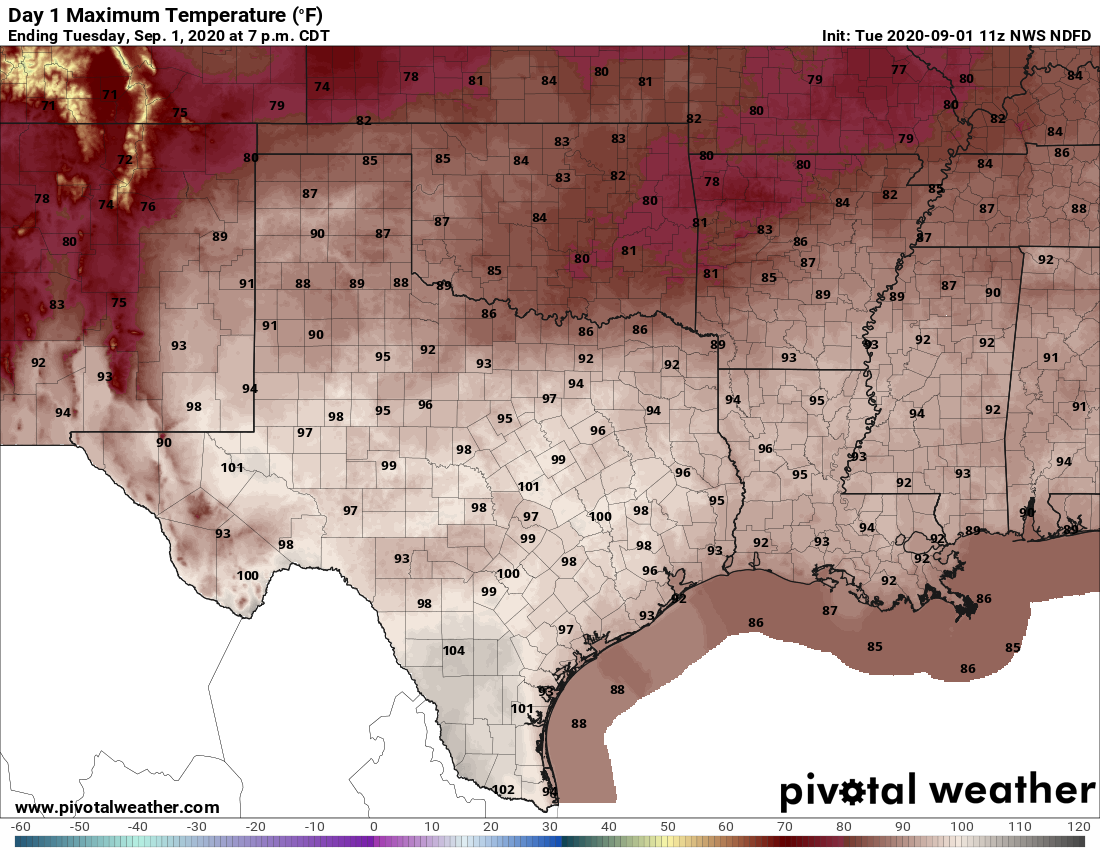 Tuesday
September won't bring immediate change to Houston in terms of temperatures, but we do still expect a pattern shift in about nine or 10 days time. Alas, Houston will remain under a heat advisory on Tuesday, with high temperatures in the upper-90s across much of the region and sultry humidity pushing the heat index to 110 degrees or higher for much of the region. Skies will be mostly sunny. Let's be honest, this is pretty oppressive weather—the only very slight relief will come from a southerly breeze, which may at times gust above 20 mph. Rain chances are near zero.
Wednesday and Thursday
For now we'll go with continued hot and mostly sunny weather for these days, and additional heat advisories will probably be warranted for the Houston metro area. The one wrinkle is that an upper-level low pressure system and a cold front over North Texas may help spur a few showers in Houston, but for now I think we'll remain dry. The best bet is on continued heat and sunshine. We do have some concerns for the Dallas-Fort Worth metro area and this system, as it could bring 6 inches of rain or more through Thursday, which may lead to some localized flooding in central and northern Texas between now and Thursday.
Friday, Saturday, and Sunday
The forecast for the weekend remains a bit uncertain as some tropical moisture may move in from the Gulf of Mexico. This may elevate rain chances to on the order of about 30 percent each day, but for the most part I expect Houston to remain hot, in the mid-90s, and partly to mostly sunny. We'll try to pin this forecast down in the next day or so.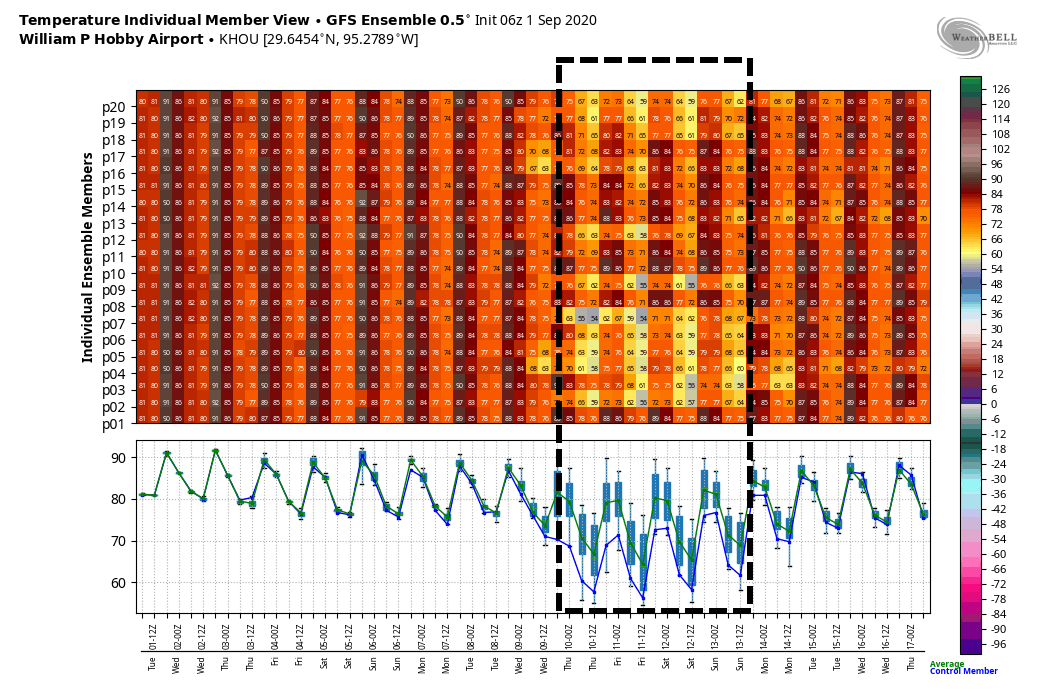 Next week
We're still looking at the possibility of a pretty decent cold front by Wednesday or so of next week. We are making no promises—early season fronts often fail to materialize—but this feature remains fairly consistent within the models. If it happens, we can probably expect a nice shot of rainfall, before drier and cooler air moves in. Should the front happen, it probably would bring a couple of days of highs in the 80s, with lows in the 60s. So, fingers crossed, Houston. All of them.