I have come to the conclusion that hurricanes are fascinating and horrible. But mostly, horrible.
Three years ago, at this very hour, those first, tremendous rain bands from Hurricane Harvey were pushing through Houston. It was a Saturday night. The storm had come ashore the day before, and Houston had seen a few bouts of heavy rainfall on Friday night. Most of the day Saturday was reasonably sedate. And then, BOOM. Ten inches of rain on the west side and then the first band moves over to the east side of Houston. And then it. Just. Stopped. Twelve inches of rain in two hours at one gauge near my home. Like for many of you, that was the longest and worst night of my life. Rising waters. Flooded homes. No idea if it would ever end.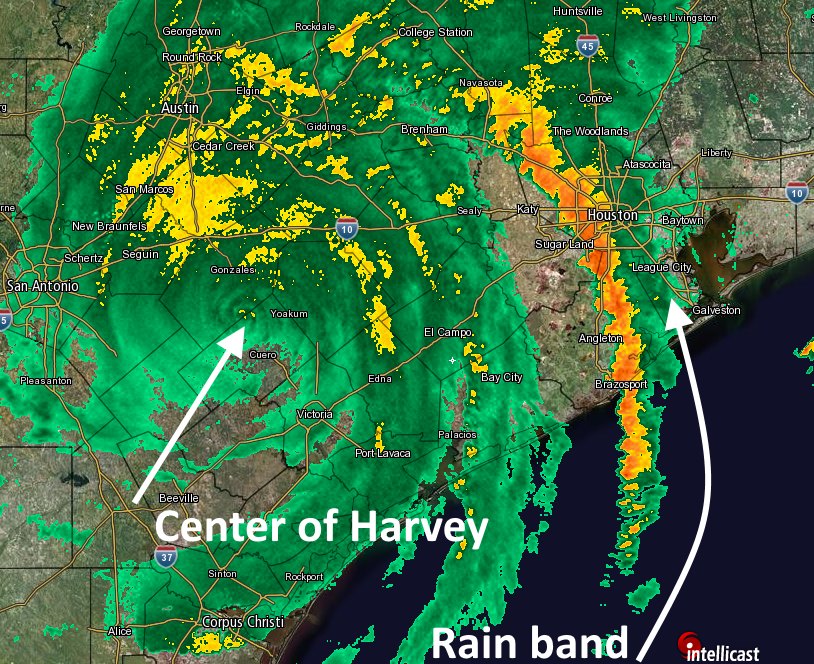 And now tonight we are watching another devastating hurricane, Laura. This one is a completely different animal from Harvey. Though inland flooding from rainfall is not a concern this is a monstrously intense storm, stronger than anything ever recorded in that part of the Gulf of Mexico, pushing a wall of water toward Louisiana and lashing the state with 150-mph winds. I have never experienced that. I never want to. You run from that hell. And you run fast.
I feel immense relief tonight that Laura is not barreling down on the west end of Galveston Island, bringing 130- or even 140-mph wind gusts across broad swaths of the Houston community and leaving a path of devastation. At the same time, I have something akin to survivor's guilt knowing that I will sleep comfortably in my bed late tonight. I'll hear some wind. Maybe some rain. But these will only be distant echoes of the horrors unfolding a couple of hundred miles away, on the beastly right side of Laura. So many will lose so much tonight. Some will pay the ultimate price. Others will see their lives and livelihoods destroyed. So hurricanes are horrible.
Houston came pretty close to feeling Laura's wrath. Many people closely watched the radar today, anxious to see whether Laura would in fact turn fully to the northwest, and then the north, as forecast. This gives you some insight the difficulty in forecasting a storm like Laura. As recently as Monday morning—less than three days ago—Laura was still a tropical storm more than 1,500 miles from Houston. The trick was figuring out when that turn to the northwest would occur, and getting it right to within dozens of miles. Because if Laura had waited a few more hours to turn, we all have an idea of what might have happened here.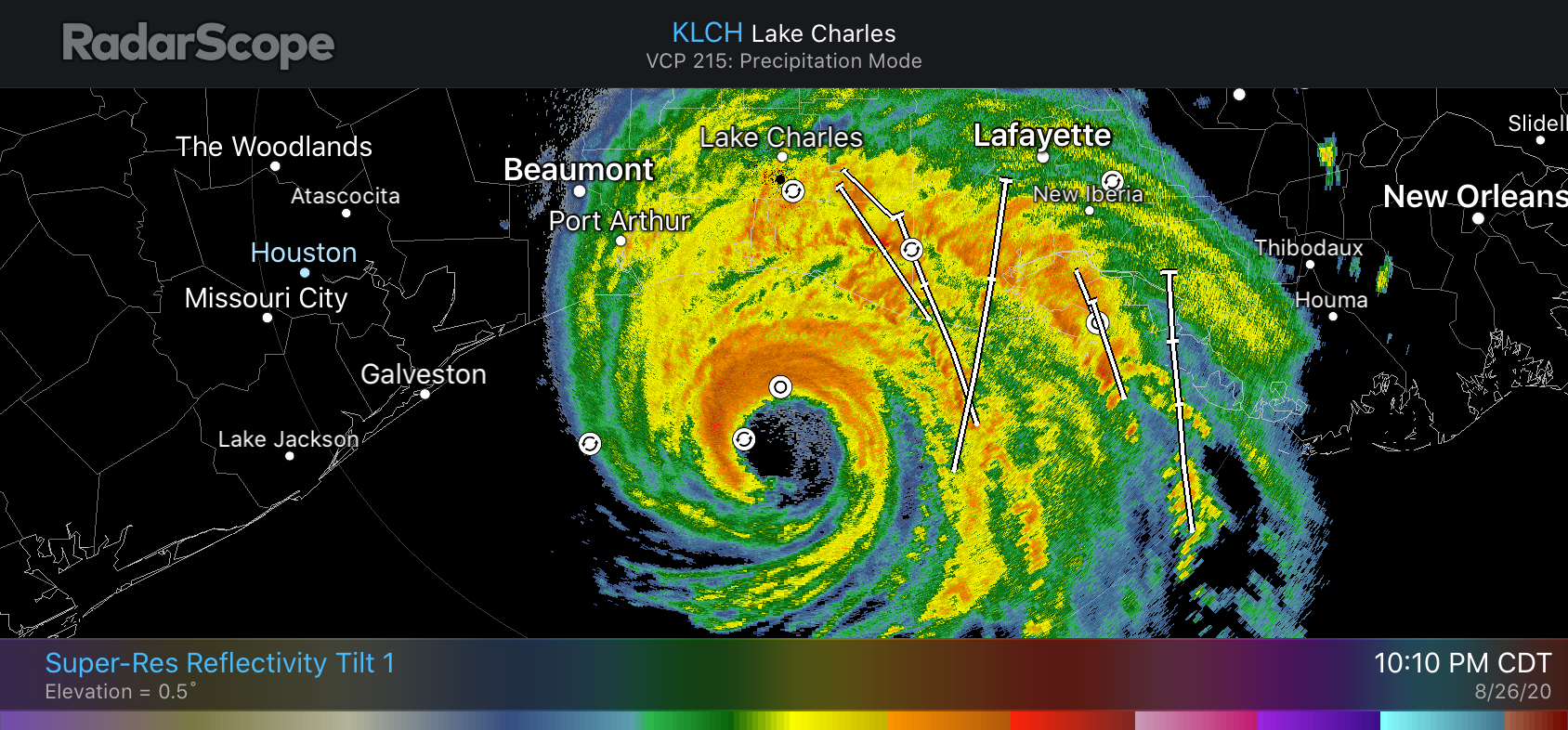 Hopefully this will inspire a younger generation to become interested in meteorology. The reason I got into weather science is because, quite selfishly, I wanted to know what was going to happen. I got caught unawares by Tropical Storm Allison way back in 2001, surrounded by rising waters beneath sheets of torrential rainfall. Never again, I vowed. But forecasting is hard work. Especially as Matt and I have, improbably, found ourselves with a voice in the community. A lot of people, and my goodness there are a lot of you kind souls, in this area now look to us for guidance. That's a lot of pressure not to screw up. We do sometimes, but we try our damnedest not to, all day and pretty late into the night. But we want to make sure you're never caught unawares, either. Anyway, it's now been 11 days since we first started talking about the systems that would become Marco and Laura. It is good to be finally seeing them head toward the exits. We're exhausted—mentally and emotionally.
We'll be back with one more post tonight to wrap up conditions for the greater Houston area (they're not going to be serious at all), and assess some of the preliminary effects of Laura on Louisiana and southeast Texas. That probably will be posted around 2 am CT.