POSTED AT 8:20 PM CT WEDNESDAY: Hurricane Laura has made its turn to the north in earnest late this afternoon and evening, and is likely heading for landfall on the Louisiana coast, possibly near Calcasieu Pass, south of Lake Charles.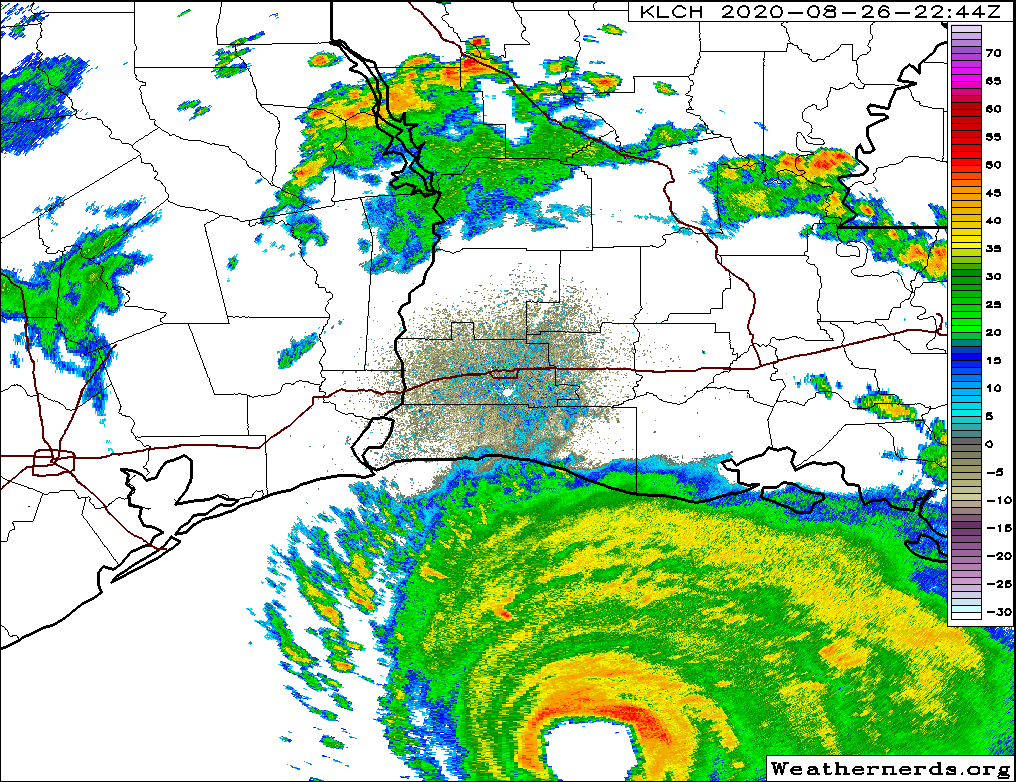 Wherever it makes landfall doesn't mean much now short of who sees the absolute worst of the strongest hurricane ever recorded in this part of the Gulf of Mexico.
NHC made it official… #Laura is the first Category 4+ hurricane on the record for the current location. Barring a complete collapse… #Laura will also be the most powerful hurricane to ever strike the Sabine Pass region. #LAwx #TXwx pic.twitter.com/ChtfB59tqU

— Kyle Noël (@KyleNoel15) August 27, 2020
It's going to be a hellish night for folks in extreme southeast Texas and southwest Louisiana. Nothing seems to be slowing Laura down, which is par for the course for a storm that somehow dodged nearly every conceivable hurdle imaginable in the Caribbean and brought us to this point. While Laura is still expected to come ashore "past peak," it will still likely be the worst hurricane on record for this particular portion of the Louisiana coast. Conditions will now begin to rapidly deteriorate in far southeast Texas and Louisiana, progressing up to landfall around midnight. There's really not much else to say at this point except godspeed to folks in the path.
Houston area
See our earlier afternoon post for a breakdown of what we expect in the Houston area and elsewhere. Most of these impacts are unchanged and may even be forecast too high.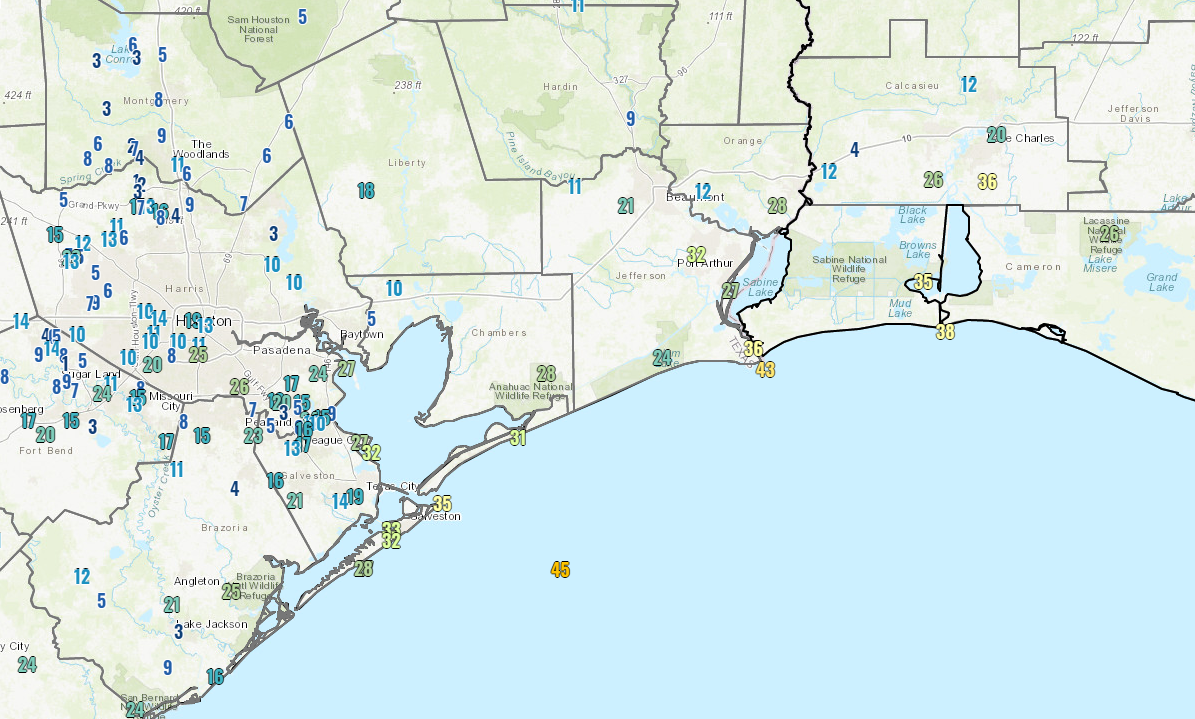 The highest wind gust as of 8 PM in the Houston area is about 25 mph at Hobby Airport. Galveston is gusting to around 30-35 mph. We do expect these gusts will increase a bit overnight, but with the storm now on a mostly north-northwest heading, we'll see how far west the 30 to 40 mph gusts can make it.
There is surge still happening though, and the Bluewater Highway in Brazoria County is now closed from Surfside to San Luis Pass because of water and debris.
Bluewater Highway is now closed from Surfside City Limits to San Luis Pass due to high water and debris on the road. #HurricaneLaura #StaySafeBC pic.twitter.com/8GHl1uXGyg

— Brazoria County (@BrazoriaCounty) August 27, 2020
Surge levels look to be about 3 to 4 feet so far at San Luis Pass up through Galveston.
There are not many showers around Houston at the moment, and we will likely have a quiet evening. Rain could commence at times overnight, and it will likely fall east of I-45 and along the coast as Laura lifts inland. Our best chance of heavier rain in Houston may come in Laura's "tail" wake on Friday. We'll update you more on that tomorrow.
Eric will have our next post no later than 11 PM CT tonight.