Good afternoon. We're jumping in on a weekend afternoon to highlight the potential for thunderstorms overnight as a weak front moves into the region and stalls out. This should mostly be an issue for areas along and north of Interstate 10. The main threat should occur after midnight, so we don't expect any disruptions for activities on Saturday afternoon and evening.
For the Houston metro area you can expect a warm evening, with temperatures in the 70s. Skies will be mostly cloudy, and there's about a 20 percent chance of showers. These conditions should persist through about midnight.
After that time it appears that line of showers and thunderstorms—perhaps broken, perhaps not—will sag southeastward toward Houston. Some of the latest modeling indicates these storms will reach Harris County by around sunrise on Sunday. It's likely that this system will lose its oomph as it progress southward, with decreasing storm and rain chances south of Interstate 10 on Sunday morning.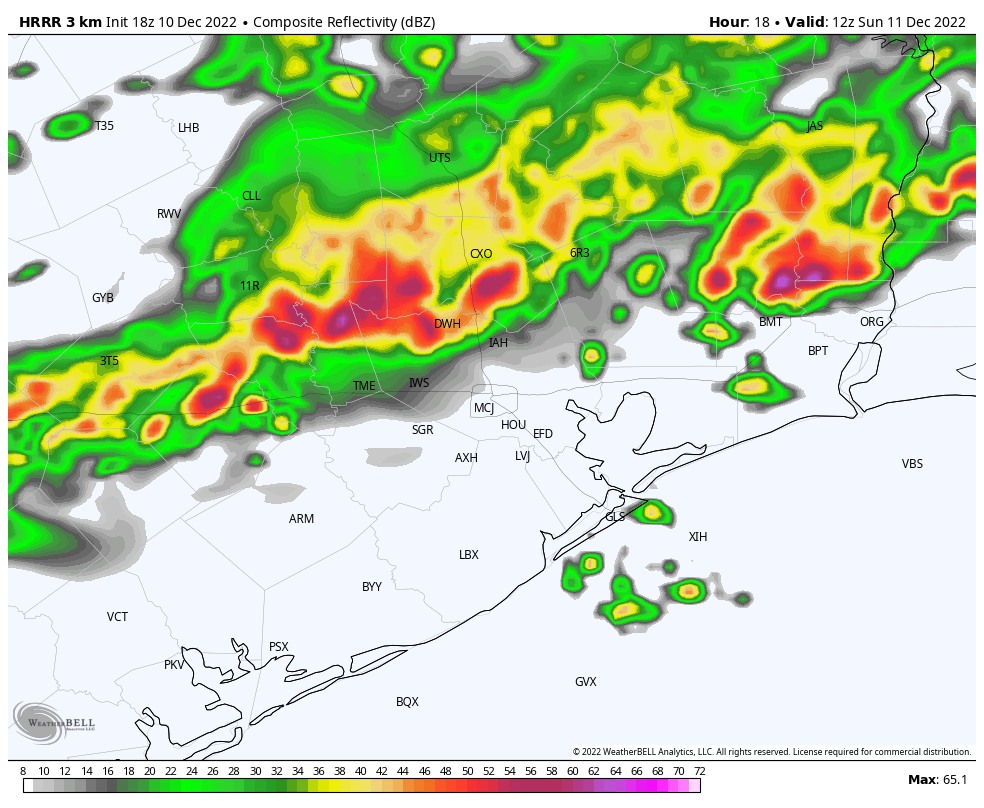 For inland areas, which is to say areas north of the Interstate 10, rain totals may be around 1 inch, give or take. Isolated areas may pick up as much as 2 or 3 inches. The front should stall near the coast on Sunday morning. Some additional light to moderate rainfall will be therefore be possible on Sunday, with an otherwise mostly cloudy day and highs in the 70s.
We're still expecting a strong cold front on Tuesday night to bring a prolonged stretch of cooler and more seasonal weather. Look for full details on that, and more, on Monday morning.