Good morning. The forecast for this weekend continues to evolve and now looks considerably wetter than we anticipated a couple of days ago. This is a dynamic forecast with the kind of weather system that forecasters struggle with. So please be patient with our rainfall predictions over the next few days.
Thursday
Fairly vigorous storms associated with a cold front moved across Central Texas last night, but they are weakening as they move westward toward Houston this morning. So is the front. As a result, today is likely to be warm, with highs in the low 80s, and mostly cloudy skies for much of the region. There will be some scattered showers, but the better rain chances will come after midnight as the front sags into the area and stalls. Low temperatures will not fall below 70 degrees.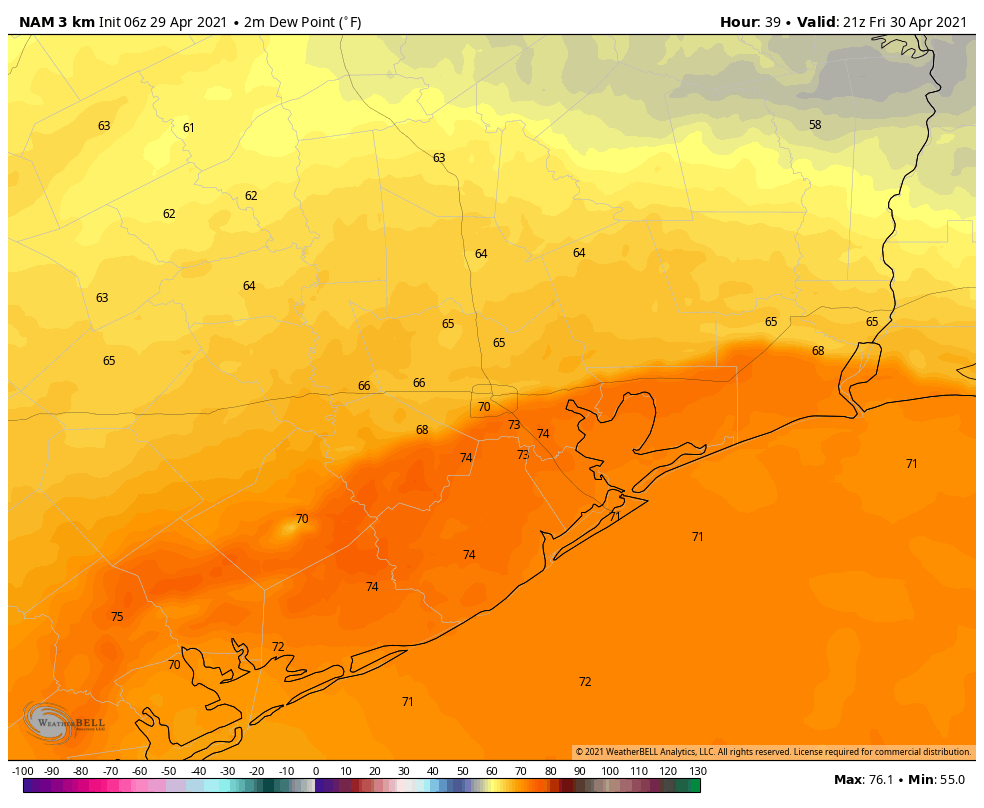 Friday
Cloudy skies and showers should limit highs to the upper 70s. Rains should become more widespread on Friday morning across the region, with accumulations of 0.5 to 1.5 inches likely throughout the day. The storms for Friday through the weekend will be driven largely by an upper-level low pressure system, and these are notoriously difficult to predict in terms of rainfall output. This can lead to a boom-or-bust forecast. Some areas of the region may see very little rain, and others enough to flood streets with slow-moving storms. So bear that in mind with regard to this forecast, and the potential for change. Matt and I will be watching this closely, and updating the forecast as needed and as our confidence improves. Lows Friday night will again drop to around 70 degrees as at least some slight to moderate rain chances persist.
Saturday and Sunday
The upper-level low will move more directly over head this weekend and continue to drive the potential for showers on Saturday morning, and then again Saturday night into Sunday. Depending upon how much rainfall the region gets on Friday, these additional rounds of showers may lead to some flash flooding of streets. Overall accumulations from Thursday morning through Sunday will likely be in the range of 2 to 3 inches of rain for most areas, but there almost certainly will be higher bullseyes.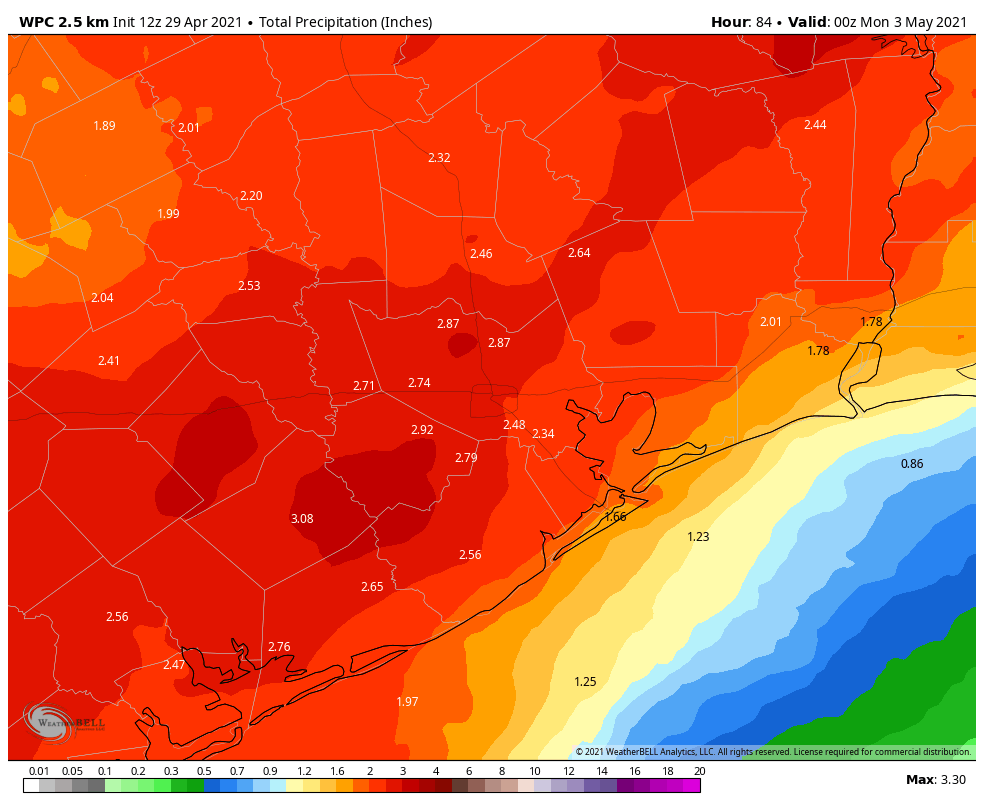 So what does this mean for weekend plans? I know the Bike MS Texas is on Saturday, and at least light to moderate rain is likely along the route. Will there be thunderstorms? I'm less certain about that but it's a possibility. The bottom line is that, after a string of sunny weekends with sedate weather, we'll need to pay attention to Mother Nature this weekend. Sunday afternoon offers the best opportunity for clearing skies and lower rain chances, if that helps.
Next week
Rains end and temperatures rise to start next week, with highs likely reaching the upper 80s to even 90 degrees for inland parts of the area. Our next front could push through by late Tuesday or Wednesday, and let's hope this one makes a clean passage into the Gulf of Mexico, rather than getting hung up over Houston. Right now that seems the most likely scenario.