We just wanted to offer you a quick update on Metro Houston's chance of storms so you can plan your evening.
NOW
As of about 4:30 PM on Tuesday, we've got a mostly quiet radar around Houston. The exception is south of the city, with a batch of storms exiting Matagorda Bay and moving offshore. Additional showers and storms extend west of there through Victoria into Goliad and well west of our area.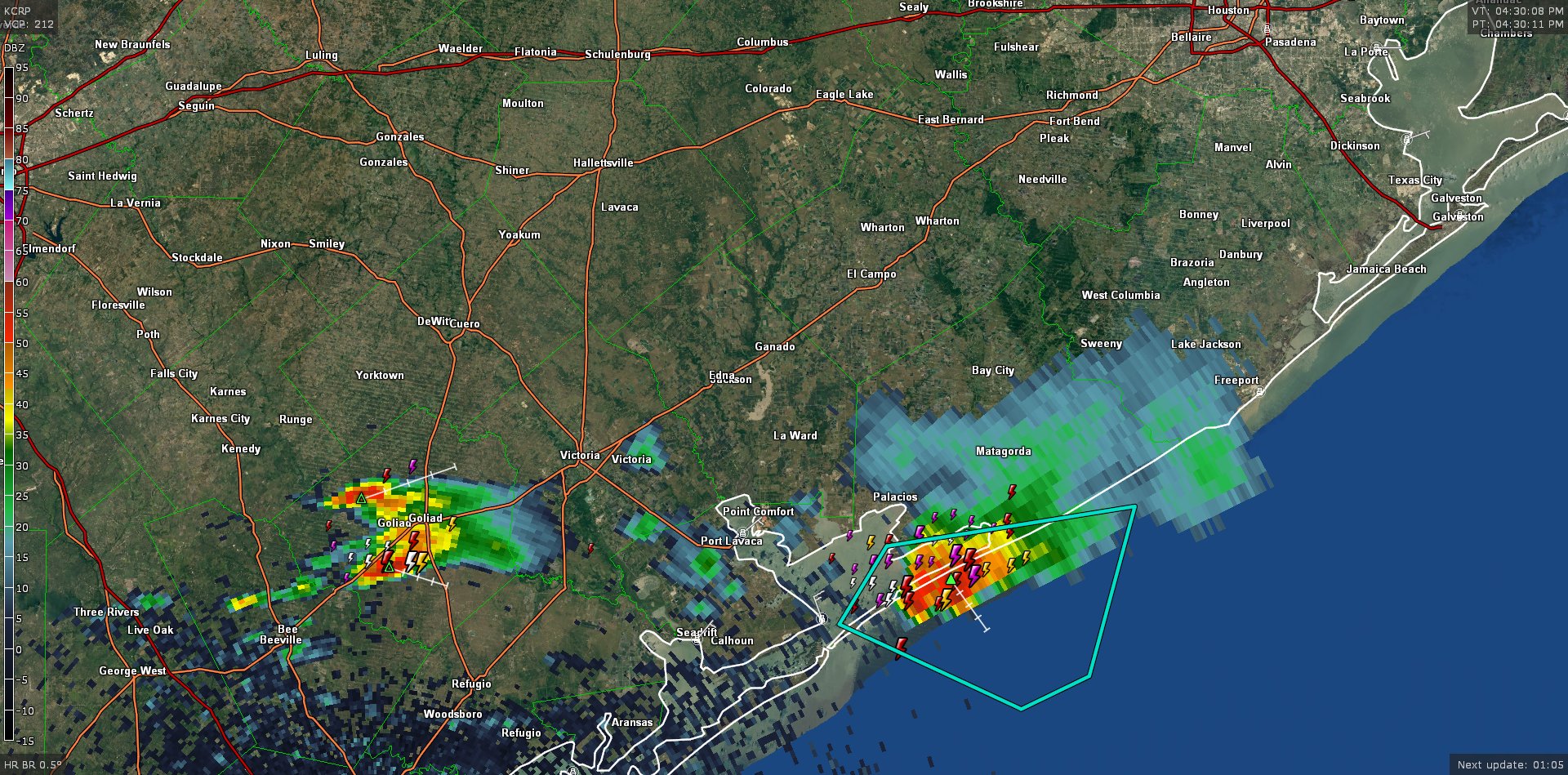 THIS EVENING AND TONIGHT
While I wouldn't entirely rule out a rogue downpour or rumble of thunder (mainly south of I-10 and west of I-45), I think the majority of the evening looks quiet, and you should be able to tend to your evening plans without much trouble.
Things get a little more complicated overnight, but trends on the weather models are in the drier direction. As of late Tuesday afternoon, showers and storms have popped in West Texas, with one organized cluster developing west of San Angelo. Based on all models I've looked at, my guess is that organized thunderstorms will not make it to Houston overnight.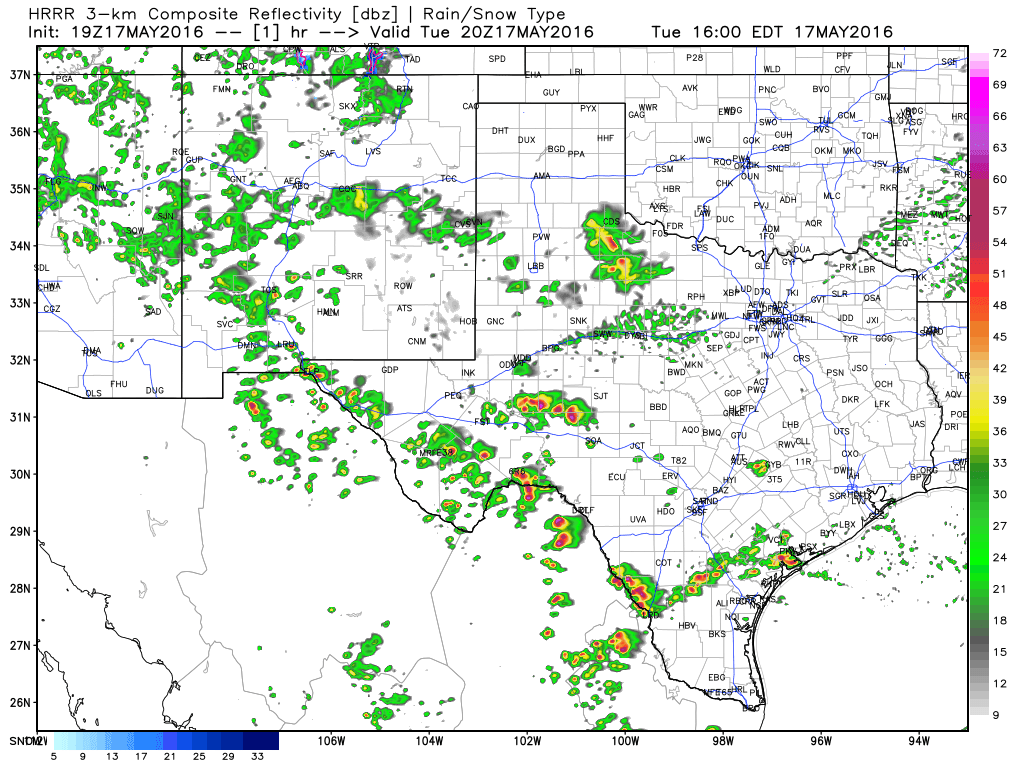 That isn't to say that can't happen, but based on the current radar and forecast models, I'd be apt to keep us drier than not overnight. Now, outside of the organized activity, it's possible a brief downpour or small cluster of storms develops overnight anywhere in the area (but most likely north and west of Houston). So though the morning commute may be fine in most places, there may be a few wet roads here or there.
WEDNESDAY AND THURSDAY
I don't have much new to add on top of what Eric wrote this morning. I think Wednesday's activity will be hit and miss or scattered in nature, mostly. I am very perked up about Thursday, much like Eric discussed this morning. Some of the trends on weather models today imply that Thursday will be an active weather day here. Eric will have more on that in the morning.