Good morning. A strong cold front remains on track for Houston later this afternoon and evening, which will bring a few sunny days and much drier and cooler air to the region. My only real concerns right now are the potential for scattered showers this evening along with the front, and breezy conditions overnight into Saturday.
Friday
Today's the last hot day for awhile. High temperatures away from the coast should reach about 90 degrees, and this probably will be the last time this occurs in 2021. (Emphasis on probably). Skies will be partly sunny with light westerly winds. The front itself should reach northwest Harris County late this afternoon, perhaps around 4 to 6 pm, push into central Houston shortly thereafter, and reach the coast by 8 or 9 pm tonight.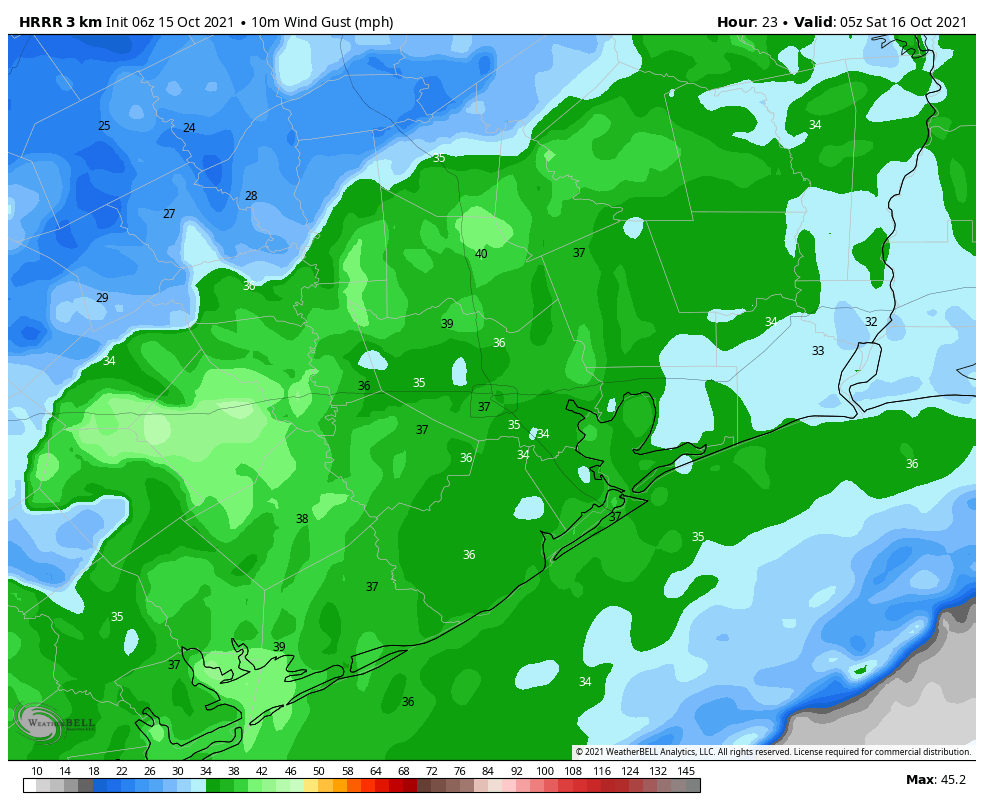 Some scattered showers will be possible inland this afternoon, and a broken line of storms may form as the front nears the coast due to the availability of more moisture in the atmosphere. In the front's wake, winds will be gusty overnight, possibly reaching 30 mph or above. Temperatures will fall with the front and its northerly air, likely reaching the 50s by Saturday morning.
Saturday
The strongest wind gusts will begin to fall back by sunrise, but we should still see breezy conditions on Saturday with gusts of about 20 mph from the north and northwest. Skies will be sunny, with highs in the mid-70s, and overnight lows on Saturday night will likely be the coldest for the region since April, with some inland areas reaching the 40s.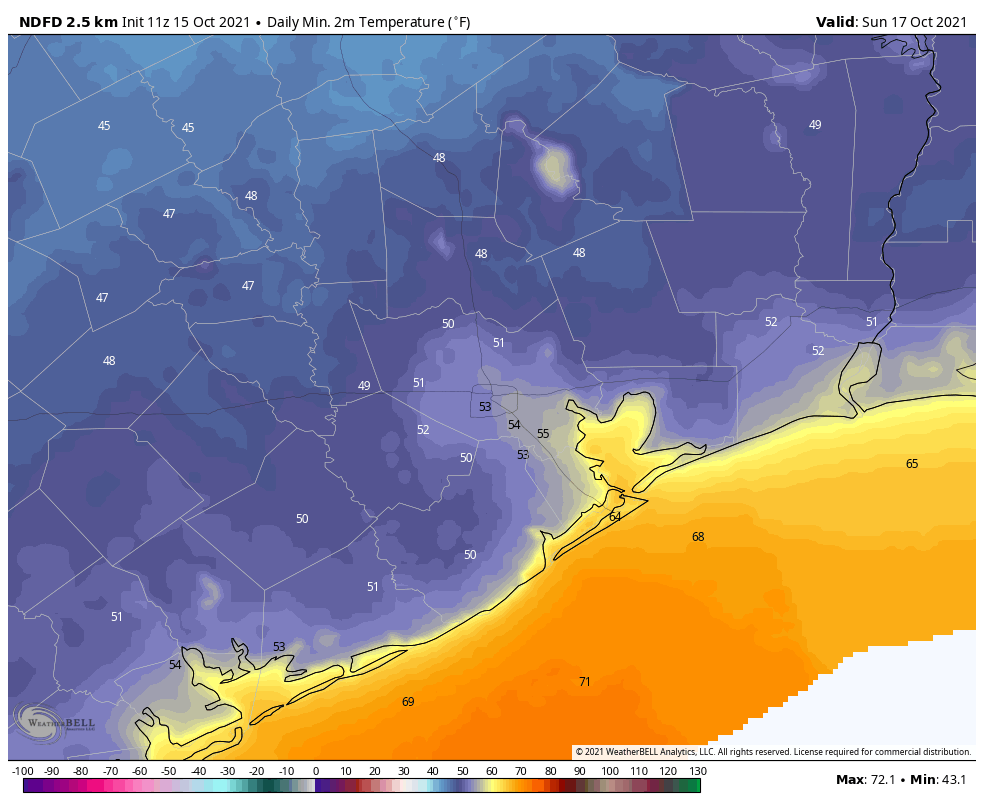 Sunday
Skies should be mostly sunny on Sunday, and with light winds this day should be nearly ideal for outdoor activities. Highs will be in the mid-70s and overnight lows probably a couple of degrees warmer than Saturday night.
Next week
We'll see a gradual warm-up next week, with highs in the 70s again on Monday and possibly Tuesday before rising into the low- to mid-80s by Wednesday and Thursday. The models are about 50-50 on whether another cold front pushes into the region next Thurday or so, but regardless our next real chance of rainfall after this evening's frontal passage probably will not come until that time frame.
It's been a long, long summer as always Houston. So enjoy this weekend. You've earned it.