Good morning. This post will discuss our rain chances toward the end of the week, a modest cool front this weekend, and also dig into Hurricane Sally, which is nearing the northern Gulf of Mexico coast and will bring devastating flood impacts there.
Tuesday
Today is going to be just plain hot. Most (but not all, I know) readers are dearly looking forward to the end of summer. But we're not going to find it today, with clear skies and high temperatures pushing up into the mid-90s. We'll see slight northerly winds on the back side of Sally's circulation, but it's going to be just plain humid and summer-like. Overnight temperatures will likely push into the upper 70s across the metro area to low 80s right on the coast. There is a slight chance, perhaps 20 percent, of some afternoon and evening showers to provide some relief.
Wednesday
Wednesday should be a lot like Tuesday—hot, mostly sunny, and with only a slight chance of afternoon showers. If you like summer in Houston, you're in luck!
Thursday and Friday
The overall pattern begins to change by Wednesday night or so, as an atmospheric disturbance nears the area. This should allow for the development of some clouds in the sky, and a healthy chance of rain showers. It appears as though rain chances will be highest on the western side of Houston—some areas may see on the order of half an inch of rain, maybe? Temperatures should moderate slightly, into the low 90s, and overnight lows will drop a few degrees as well.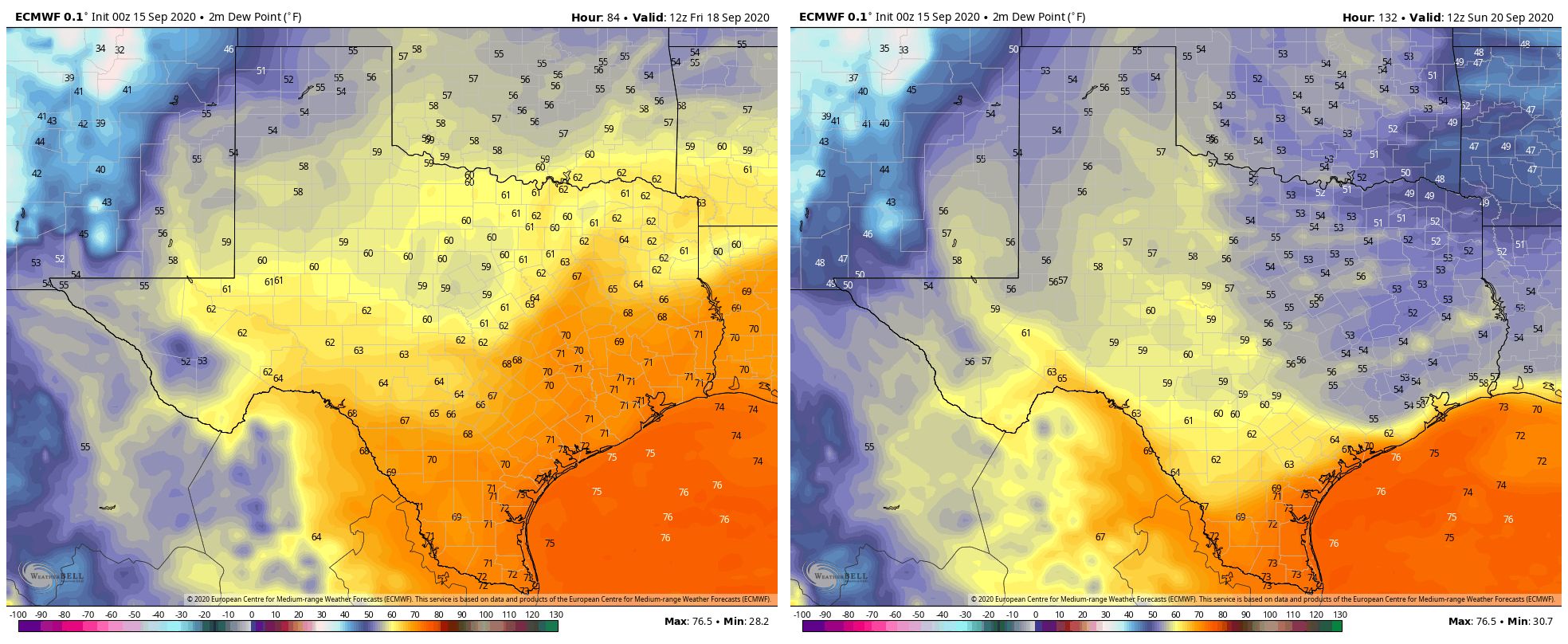 Saturday and Sunday
We're now pretty confident that some sort of front will push into Houston on Friday night or Saturday morning, but we still don't have great confidence in the details. At this point it's probably best to temper expectations. Yes, we'll see some noticeably drier air. Yes, this should shave a few points of high and low temperatures. But no, at least right now, we can't definitely say it will feel like fall in Houston. However, the good news is that we don't expect to go back to highs in the mid-90s and lows near 80 after this front passes. Summer's days are numbered as we should see more fronts after this one.
Hurricane Sally
Matt will have all the details on an incredibly action-packed tropics in a post later this morning, and you'll want to be sure and check that out. Regarding Sally, the good news is that the storm not intensified over night, and remains a Category 1 hurricane with 85 mph winds. As wind shear begins to increase, Sally should not get a whole lot stronger over the next 24 hours before it makes landfall. But that's where the good news ends.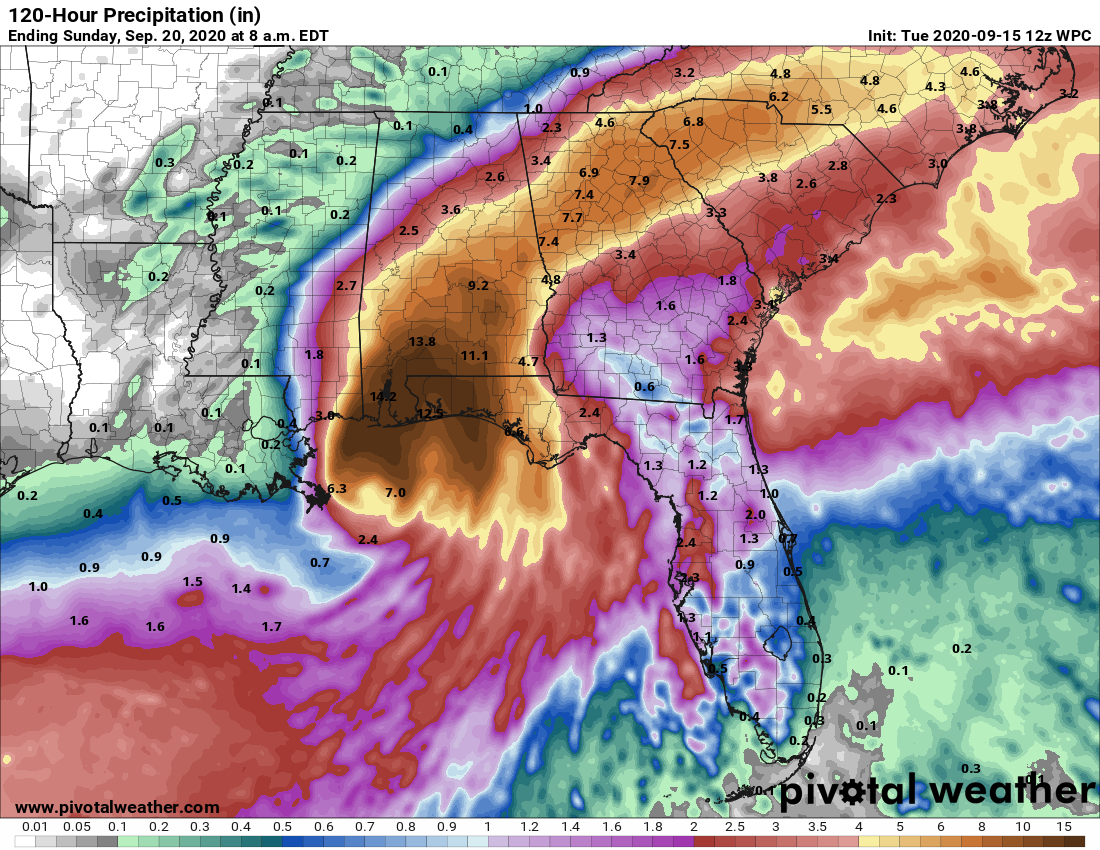 Sally is only moving to the northwest at 2 mph. At present the storm remains a few dozen miles east of the mouth of the Mississippi River. Two days from now, on Thursday morning, it should still be over southern Alabama. As anyone who lives in Houston knows, this is a recipe for extremely heavy rainfall. This will occur primarily over southern Mississippi, Alabama, and the Florida Panhandle over the next several days, with isolated totals of 20 inches or more possible. A large swath of heavy rain will then traverse Alabama and northern Georgia along Sally's eventual track. This will of course lead to devastating flooding.