Good morning. Today is the longest day of the year, with a length of 14 hours, 3 minutes, and 30 seconds. For Texas, however, there is typically a considerable lag in peak heating, which does not come until August. This is due both to the fact that July and August are often the region's sunniest months, as well as warmth moving in from the Gulf of Mexico as it continues to heat up during the next few months. Will July or August be hotter than our torrid June this year? We'll see.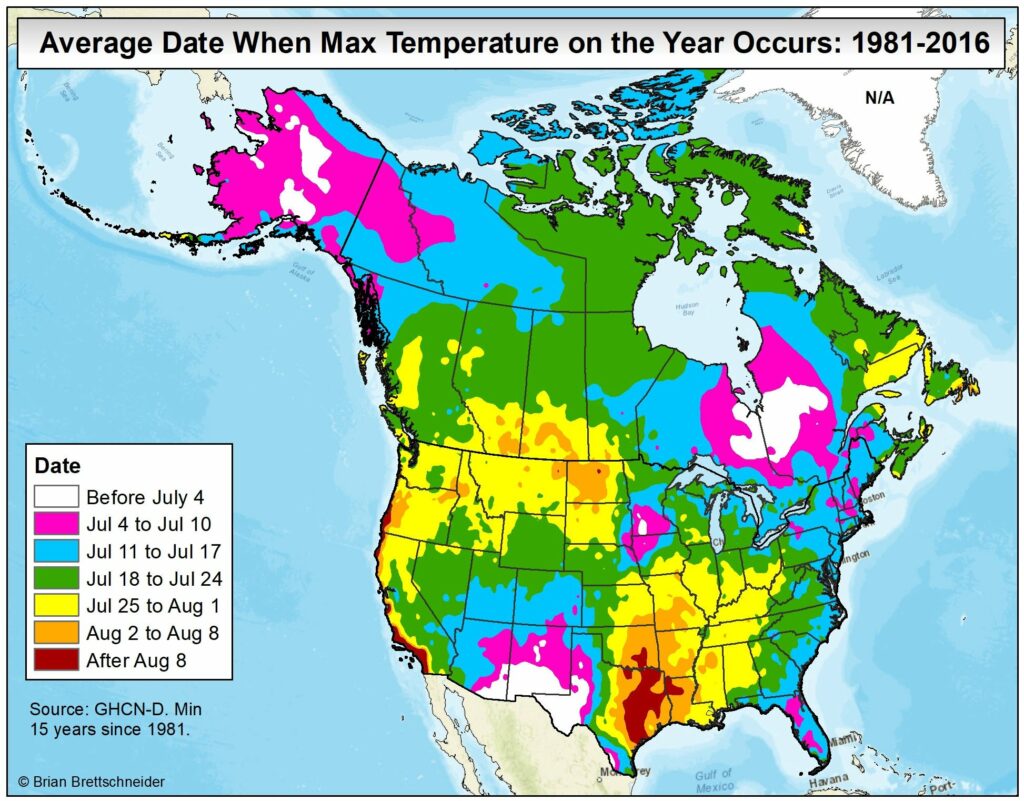 Later this morning, look for a sponsored post from Reliant on taking advantage of all this sunshine with solar energy. And tomorrow, thanks in large part to your submissions, we'll publish a top 10 list of "reasons why this summer heat and drought are just the best." Yes, there will be some sarcasm in that list.
Tuesday
Houston had its warmest day of the year on Monday, when the thermometer at Bush Intercontinental Airport reached 102 degrees. Temperatures today should be a couple of degrees cooler, as there is a chance for a few more clouds to form, and some isolated showers and thunderstorms later this morning and into the early afternoon hours. If you get hit by a quick shower, consider yourself very lucky. Otherwise expect highs in the upper 90s, with light southeast winds.
Wednesday
This will be a day a lot like Tuesday, with isolated showers and highs in the upper 90s.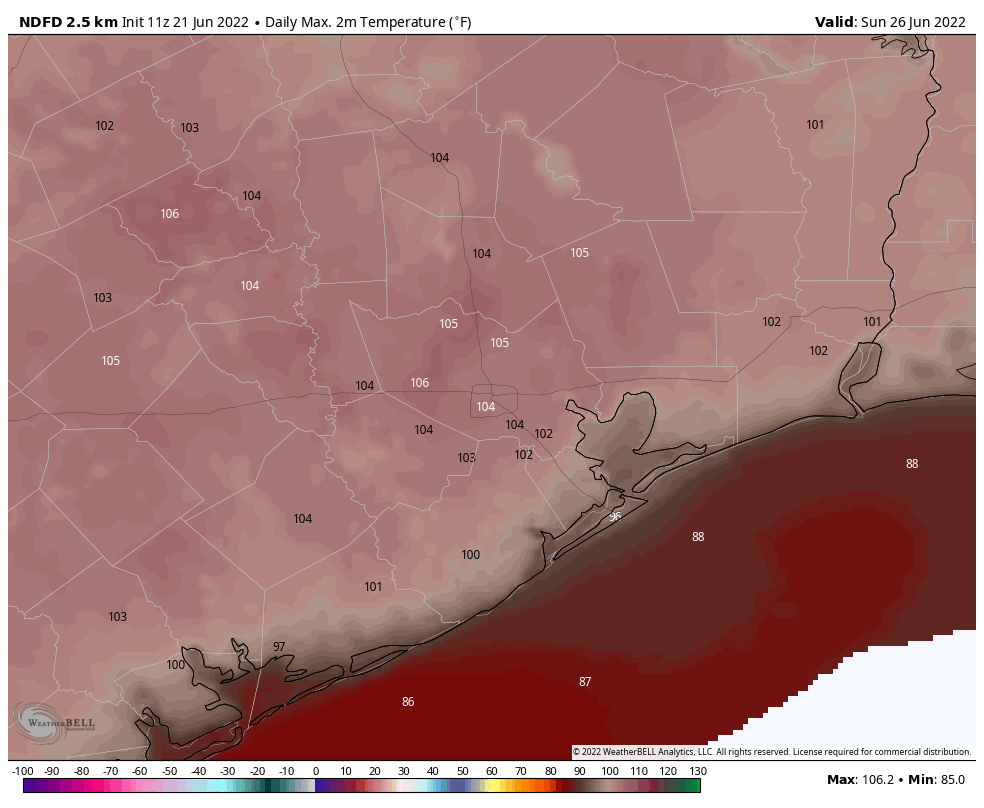 Thursday, Friday, Saturday, and Sunday
Our confidence is high that the heat wave will peak toward the end of this week and weekend, as high pressure builds directly over the region. Look for daily highs of 100 degrees or perhaps even a touch higher. Sunday at this point looks to be the hottest day, and hoo-boy is it going to be hot. Bru-tal.
Next week
At some point next week, likely on Monday or Tuesday, high pressure will back off some and bring our high temperatures back into the upper 90s, or a bit lower. We should also start to see more clouds and even a moderate chance of rainfall. Do I have great confidence in precipitation next week? I do not. But at least there's a decent chance. Anything will be better than Sunday.