Welcome to the summer solstice. Today is the longest day of the year, and the point at which the sun reaches the highest point in the sky. At 1:23 pm today, the sun will climb to an altitude of 84 degrees, reaching very nearly directly overhead. By contrast, in December, the sun's peak altitude is as low as 37 percent. This high sun angle is why it is so important to wear sunscreen during the middle of the day in summer, but there is a brighter side of the story.
You may have noticed—it would be hard to miss, really—that it has been hot and sunny outside this summer. While summers are not always like this, when high pressure systems build over the Southern plains states, we see days and days of sunshine. This helps make Texas one of the sunniest states in the nation, with an average of 2,850 hours of sunshine a year.
The good news is that we can actually put that sunshine to use by gathering some of it for solar energy, and it is increasingly easy to do this. In this post, which is created through our partnership with Reliant, I want to talk about some of these ways you can put the Sun to work for you.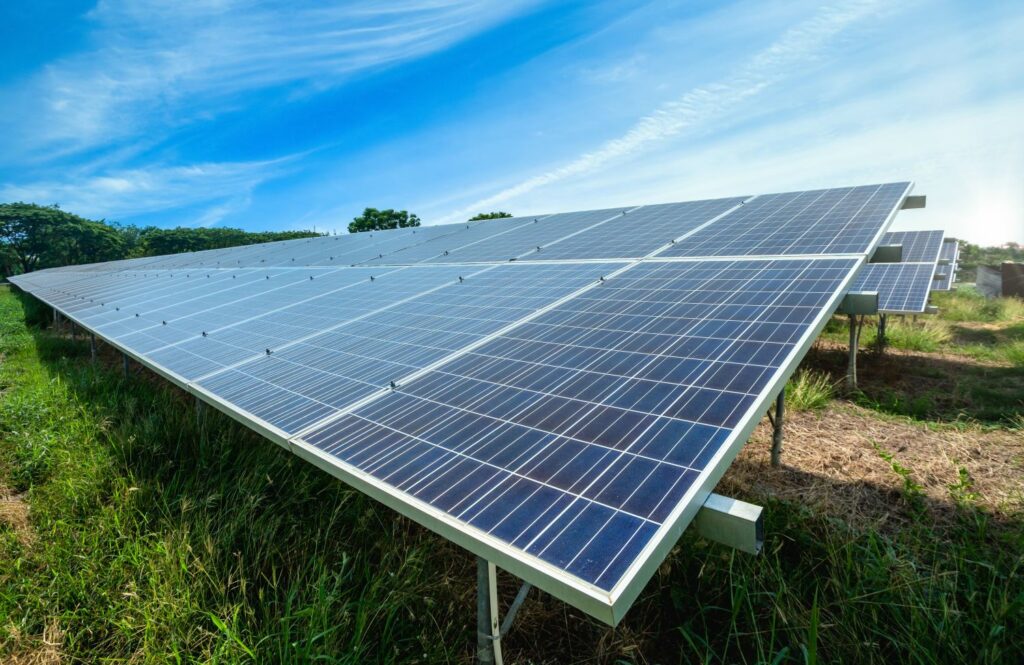 Solar stats
As the state grows, so does its energy needs. And especially during these warmer months, when the sun reaches the highest point in the sky, solar energy is helping to power our life-saving air conditioning units. Last summer, solar energy provided about 4 percent of the state's electricity needs, and that may nearly double this summer. Let's start with some basic information about solar power in Texas, sourced from the Solar Energy Industies Association:
$16.6 billion: Total solar energy investment in Texas
1.7 million: Number of homes in Texas powered by solar energy
506: Number of solar energy companies in Texas
50 percent: Decrease in price of solar energy during the last decade
4 GW: Amount of new solar energy capacity to be installed in the next five years
1: State ranking in solar power generation in 2021
Understanding solar: utility scale vs. residential
There are two primary ways in which the sun's energy is collected: residential solar power and utility-scale solar farms. Residential solar is spread around communities, made up of solar panels installed on roofs, or mounted on the ground, and is typically connected to the local utility distribution grid. Utility-scale means a centralized solar farm connected to the grid that sells generated energy back to the local wholesale utility, rather than end-use customers.
Both means of generating solar energy are helping to fuel growth in the state. And depending upon your home, lifestyle, and budget either might be an option for your electricity needs.
Solar hows
There are several ways for electricity consumers to get involved with solar energy, and save money in the process.
Without rooftop Panels
Support solar energy with your existing electricity plan. Reliant offers an easy option for customers to "Make It Solar" to support clean, renewable energy while keeping their existing plan the exact same. No panels required, you can live in a house or apartment that you own or rent. Customers simply add "Make It Solar" to their preferred electricity plan for $9.99/month. Or for those enrolling in any Truly Free electricity plan, it's an automatic, free upgrade.

Enroll in a Plan Designed to Support Renewable Energy in Texas. Even without the commitment of installing panels, Reliant's 100% Solar plan supports renewable energy and offers customers a stable fixed rate. When you sign up, 100 percent of your electricity usage will be matched with solar renewable energy certificates, which provide another source of revenue for solar power companies. These certificates signify that renewable energy equal to your usage has been generated and sent to the electric grid—so you're not required to install solar panels on your roof.
With rooftop panels
Make the Most of Your Panels' Power
If you already have solar panels, you can earn bill credits to make the most of your power. With the Reliant Solar Payback plan, you'll receive bill credits up to your monthly usage when your solar panels generate excess energy and return it to the electric grid.
Backup Power Solutions
Harnessing Solar During an Outage
Solar can also provide peace-of-mind and serve as back-up power during an outage. Reliant's sister company Goal Zero offers a range of solar-powered back-up power options, ranging from portable and mountable panels to portable chargers and generators. I used one of these to power some basic necessities, including a few laptops, during the Valentine's Day freeze of 2021.
As we make it through this particularly sunny summer, know that the sun is helping create a cleaner, greener Texas. You can learn more about solar power and energy choices from Reliant at reliant.com/solar.