Good morning. October has begun like September ended—hot. However there is now strong confidence in the arrival of a cold front early next week, probably Monday evening or night, that will bring substantially drier and cooler air into the region. We'll discuss just how cool below.
Wednesday
This will be another warm day for the region, with high temperatures generally in the low 90s to possibly mid-90s for far inland areas. With rising moisture levels, we will likely see some scattered shower development south of Interstate 10 before noon, which should migrate north during the afternoon hours. These storms should produce light to moderate rainfall, and keep moving. Skies otherwise will be mostly sunny.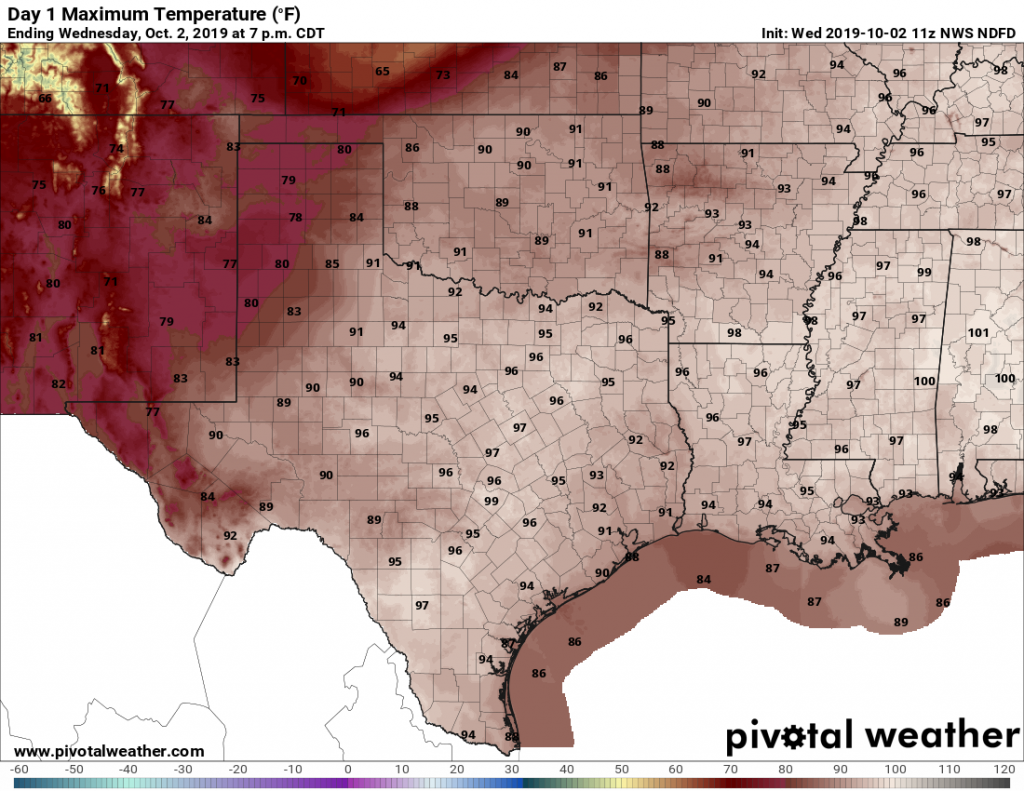 Thursday
This should be another day like Wednesday, with mostly sunny skies and some scattered showers.
Friday
As high pressure backs off somewhat, temperatures on Friday should maybe hold at "only" about 90 degrees. Skies should remain mostly sunny, with rain chances of perhaps 10 to 20 percent.

Saturday and Sunday
This weekend we're going to be watching for two things, the approach of a cold front from the north and a low pressure system in the southern Gulf of Mexico. The front should stall several counties north of Houston this weekend. But it could ultimately pull some drier air in from the east. At the same time, a tropical system will pass the Yucatan Peninsula into the southern Gulf of Mexico—the National Hurricane Center gives this system a 20 percent chance of becoming a tropical depression or storm in five days.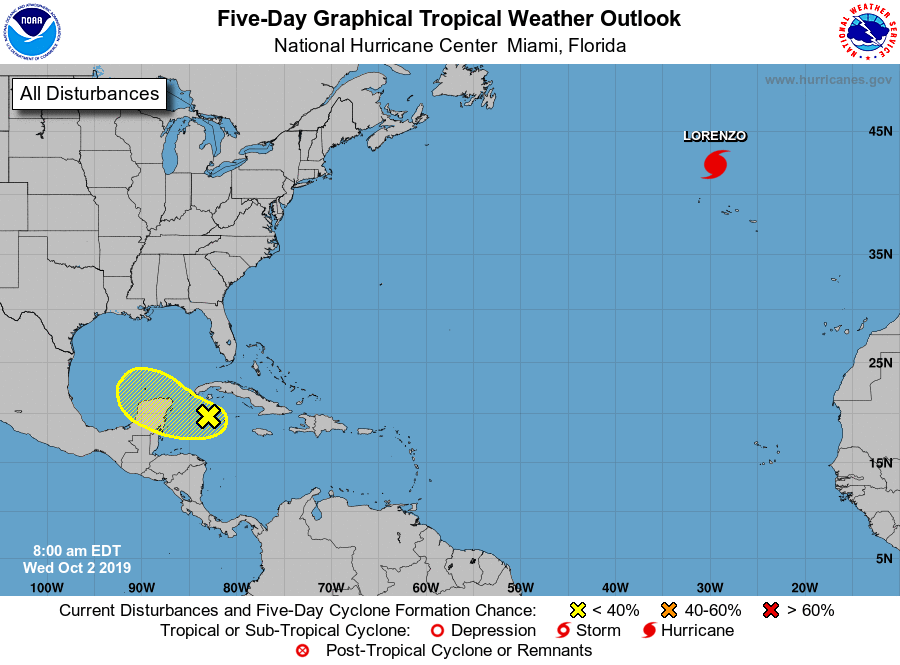 Effectively, for Houston, this probably means two mostly sunny weekend days, with high temperatures of around 90 degrees. The slightly drier air may mean nights in the low 70s, rather than upper 70s. There will be some slight rain chances, but we're not foreseeing anything too serious right now.
Monday
Monday should be another fairly warm day. At some point a reinforcing front is going to push through the Houston area, probably later on Monday or Monday night. Wherever this colder air mass clashes with the tropical system there will be some storms, but we think that will occur well offshore, or to the south the Houston metro area. So we're not looking for too much action over the region with the frontal passage right now.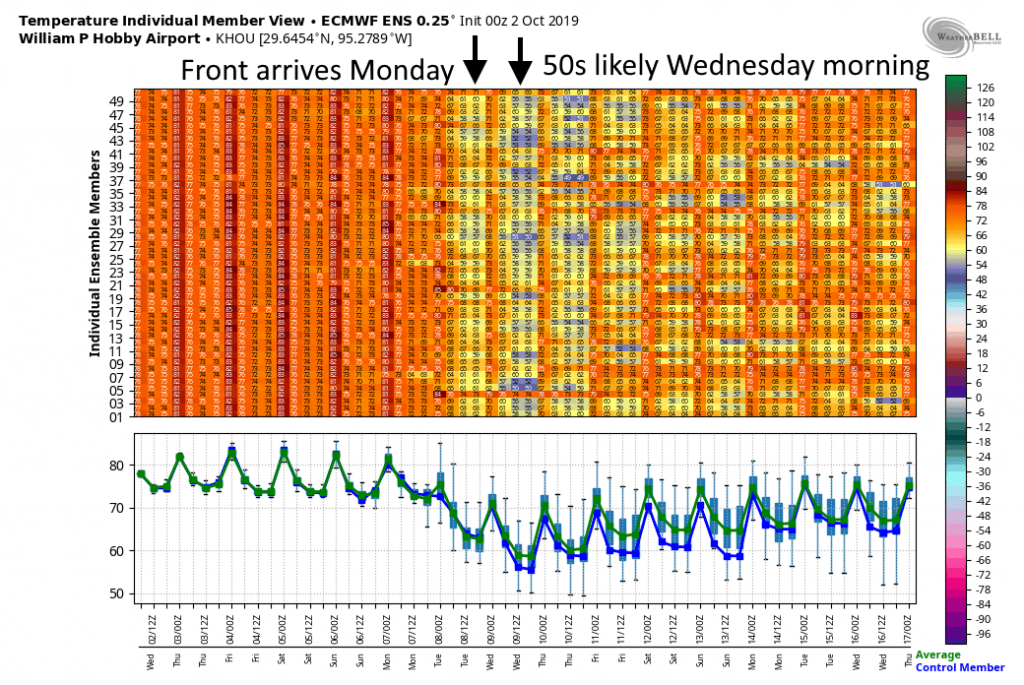 Fall
I'm not calling the rest of next week by their names, but rather what they will be—fall. There is a good chance low temperatures on Tuesday night will get into the 50s for most of Houston. In the European model's ensemble forecast, 35 of the 50 members show lows at Hobby Airport getting below 60 degrees. So most of next week should actually feel like fall. Thank goodness.