Good morning! We're getting past the coldest weather of the week this morning, but it's not exactly going to warm up dramatically any time soon. Looking ahead for the next 10 to 14 days, much of the region may not see highs above the mid-60s as Houston goes through what is climatologically the coldest time of the year.
Tuesday
A light freeze has fallen across much of the area this morning, although the urban core of Houston appears likely to remain at or just above freezing. Yesterday was quite cold. My personal weather station recorded highs briefly reaching 45 degrees during the afternoon. Today will be slightly warmer, with partly sunny skies allowing for temperatures to reach around 50 degrees. Winds will be light, out of the north at about 5 mph. Lows tonight should be about 5 degrees warmer than Monday night.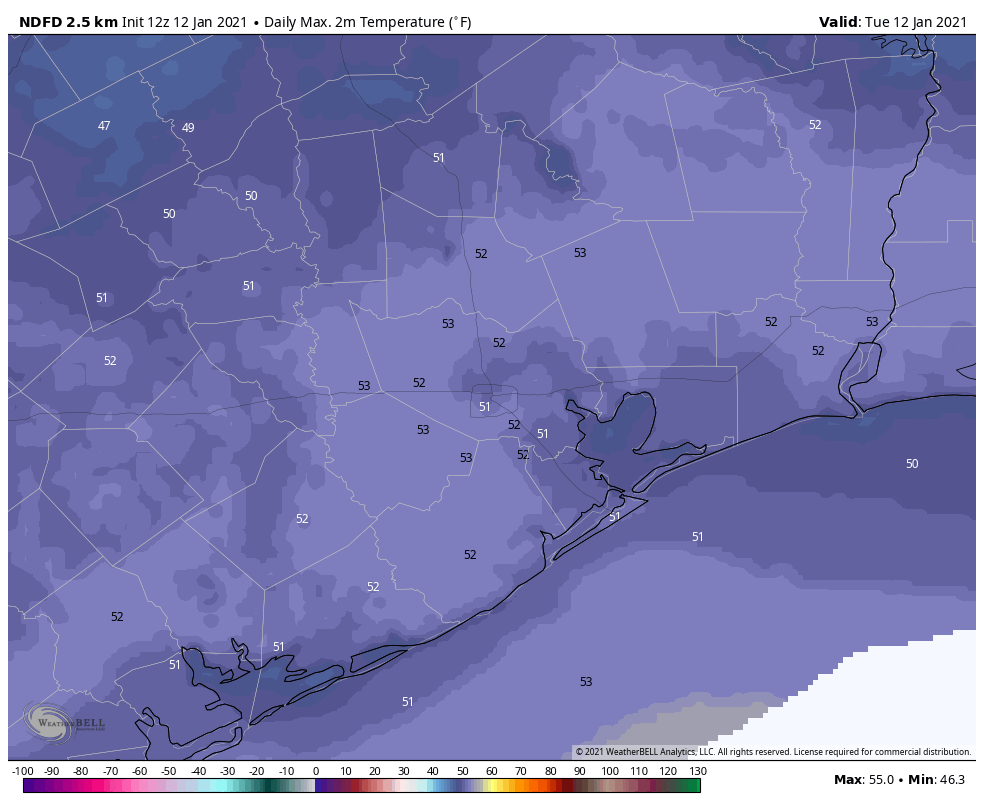 Wednesday and Thursday
High pressure will keep conditions on the sunny side for the middle of the week. Highs on Wednesday should reach about 60 degrees, and then Thursday looks to be the warmest day of the week as highs reach into the mid- or possibly upper-60s. Meanwhile, nights should see temperatures drop to around 40 degrees.
Friday and Saturday
A reinforcing front will arrive Thursday night. Since our atmosphere will be sufficiently dry, we likely won't see any rain with this front. However, it will keep things on the cooler side, driving high temperatures back to around 60 degrees, with sunny skies on both Friday and Saturday.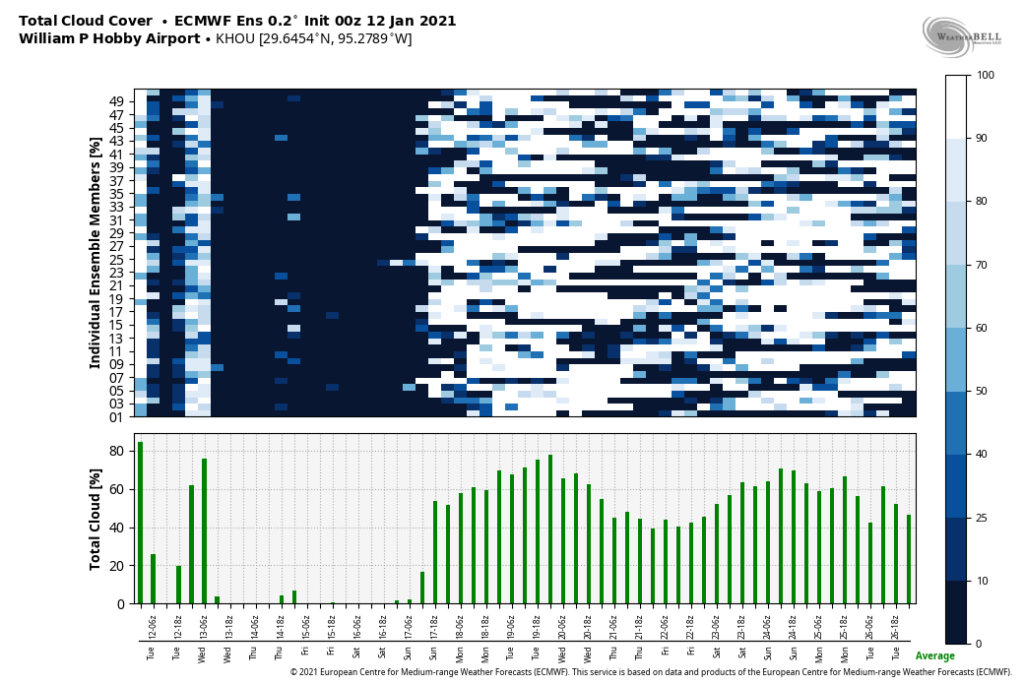 Sunday and beyond
Sunday morning will start out cold, likely in the low 40s. But after this the models begin to diverge in how they handle an upper-level feature in the atmosphere that could potentially spark some rainfall. We have a couple of unanswered questions at this point: How close will this trough get to Houston, and how moist will the atmosphere be by Sunday? The bottom line is that after several sunny days, we could see the return of some clouds Sunday, and possibly some light rain showers later in the day.
By Monday, M.L.K. Day, we hope to see mostly sunny skies. However, next Tuesday and Wednesday may also generate some scattered to widespread showers across the region. The bottom line is that we're pretty confident in the forecast through this Saturday, and the after that the picture becomes a bit more fuzzy.