Good morning. It's June 1, which marks the official beginning of the Atlantic hurricane season. If you need a refresher on the basics of hurricanes, I spoke with Lisa Gray at City Cast Houston to answer all of her questions about these storms. Despite the likely formation of a tropical system near the Yucatan Peninsula this week, there are no imminent threats to Texas. And as regular readers will be aware, prime time for the Atlantic hurricane season really doesn't kick off until late July or early August.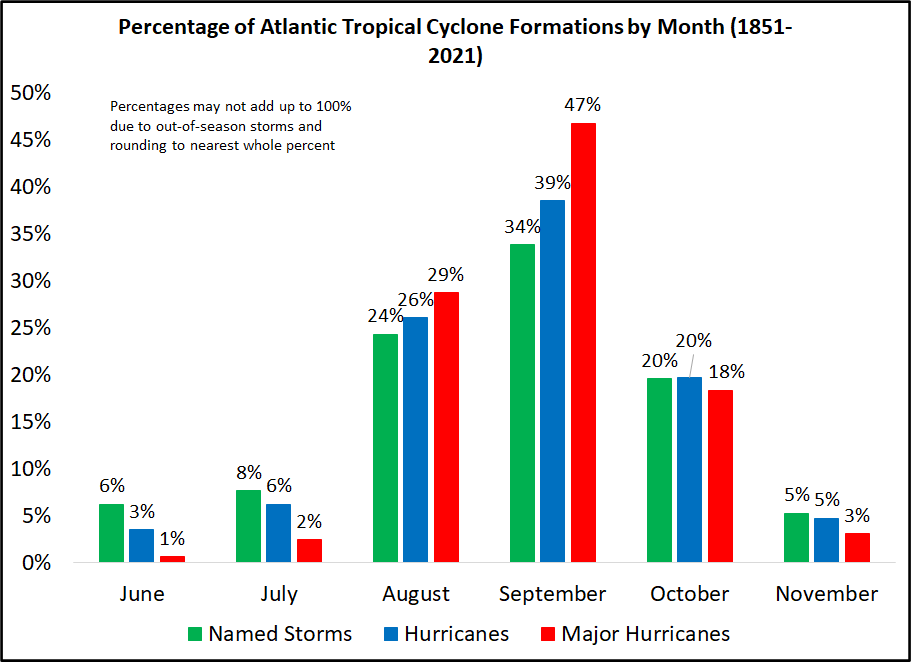 Wednesday
Some scattered showers streamed in from the Gulf of Mexico early on Wednesday morning, and you probably have about a 20 percent chance of seeing a shower through this afternoon. Any rain that pops up could be briefly heavy, but should dissipate quickly as these showers move from south to north. Otherwise, expect partly sunny skies today with high temperatures of about 90 degrees. Winds will be out of the southeast at about 10 mph, with modestly higher gusts. Lows tonight should drop into the mid-70s.
Thursday
A weak (and dying) front will approach the region on Thursday, and probably the most noticeable effect will be an increased chance of rain, up to about 30 or perhaps even 40 percent. Some high resolution models are showing the potential for afternoon thunderstorms along Interstate 10 and down to the coast, where there will be ample moisture. We'll see about that. Otherwise expect highs in the low 90s, with partly sunny skies. Lows Thursday night will again drop into the mid-70s for most.
Friday
As the "front" pushes down toward the coast, rain chances will probably be in the 20 to 30 percent range. There won't be much drier air with the front, and highs will likely still get into the low 90s with partly sunny skies. Winds should briefly shift to come out of the north. Lows Friday night will be the coolest of the week.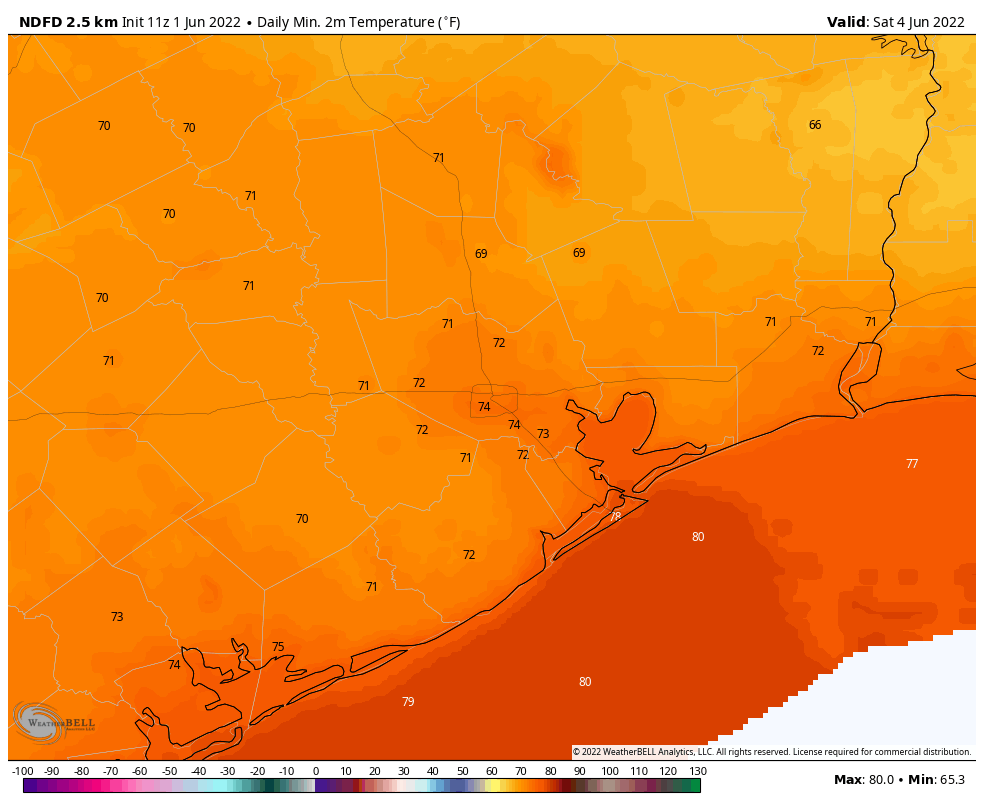 Saturday, Sunday, and beyond
The weekend will see mostly sunny skies and highs generally in the low-90s. We can't entirely rule out a brief, passing shower, but I'd put rain chances at about 10 percent. High pressure starts to take control of our weather through at least the early part of next week, so look for mostly sunny skies, highs in the low- to mid-90s, and basically no rain. Pretty soon I'll probably be quoting Blind Melon lyrics here.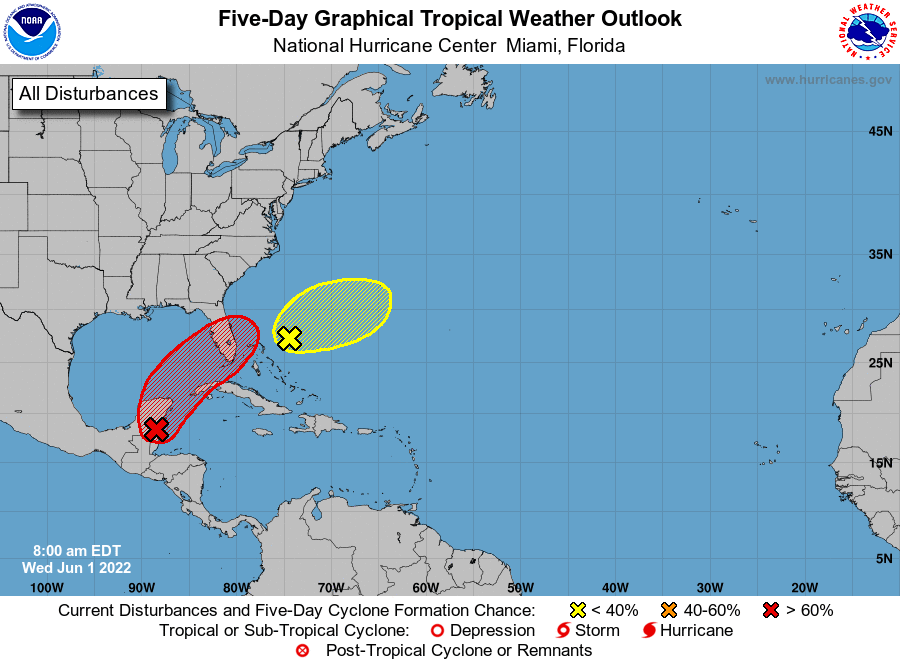 Tropics
The primary area of interest is a low pressure system likely to move into the Caribbean Sea and develop into Tropical Storm Alex later this week. It will almost certainly bring heavy rainfall to the Florida peninsula and the Bahamas this weekend. The other system (yellow) is moving out to sea.