You know the heat is getting to us when we resort to a gimmick like this. But with high pressure holding sway for our weather over the next several days, there's just not much else to to say. So we're publishing a list of the reasons—some tongue in cheek, some not—of why we ought to be thankful for this heat and drought. We received hundreds of great suggestions, so thank you to everyone who shared them with us. Without further ado …
10. The BBQ pit heats up far more quickly. Some afternoons you can even dispense with the wood or coals.
9. Roadwork and other construction projects aren't delayed due to weather.
8. High pressure buffers the region from any hurricanes that might form.
7. Your dogs won't track in mud from the back yard.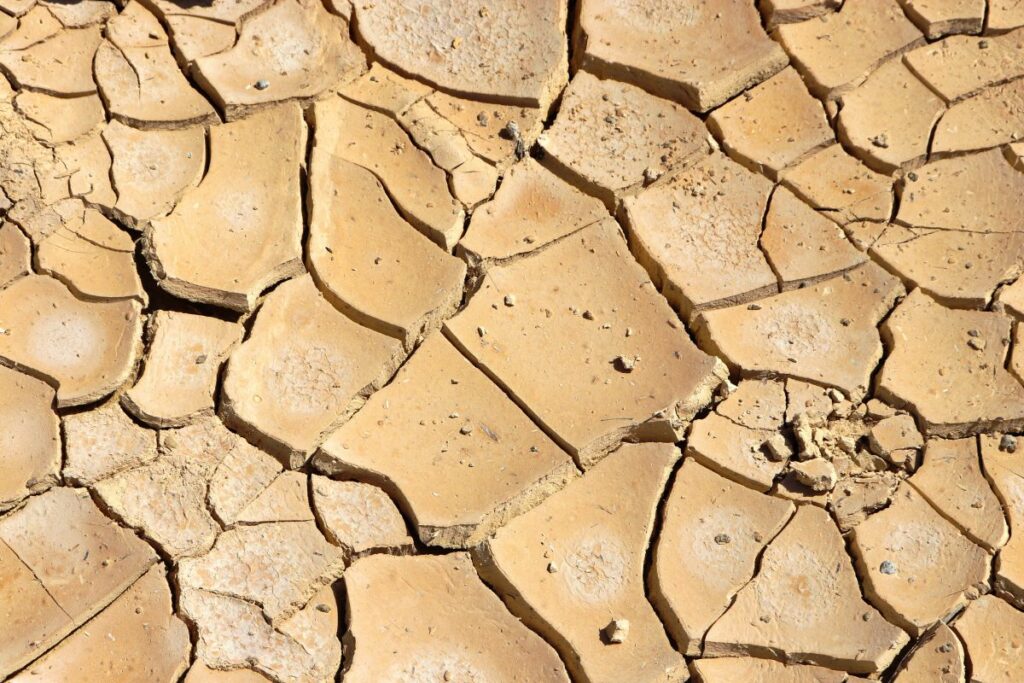 6. If you have children, you can wow them with stories about the good old days when you played outside all summer long.
5. Sunshine and long days produce a solar energy bonanza.
4. Whenever it rains again, if it ever rains again, psychologically it's going to feel so amazing.
3. Maybe, just maybe, the extreme heat radiating from roads and parking lots, even into the night, will discourage a few potential catalytic converter thieves. 
2. No rain means far fewer mosquitoes are out there biting in the evening.
And the no. 1 reason why this heat and drought ain't such a bad thing is that you now have a medical reason to eat ice cream—hey doc, it's helping to keep my core temperature down!
Wednesday
Tuesday's high temperature "only" reached 98 degrees in Houston, and that's probably about where things will top out today. Like on Tuesday, we should also see some isolated to perhaps scattered showers and thunderstorms later this morning and into the afternoon hours, with a 20 to 30 percent chance. Once again, if you get hit, you should feel fortunate, as the next street over might get nothing. Winds will be light, primarily out of the southeast.
Thursday
As high pressure intensifies it will tamp down on rain chances, but I think there's still the potential for an isolated shower or two. Otherwise, expect mostly sunny skies and highs near 100 degrees.
Friday, Saturday, and Sunday
It will be hot, sunny, and humid. Look for highs of about 100 degrees each day, possibly in the low 100s for inland areas.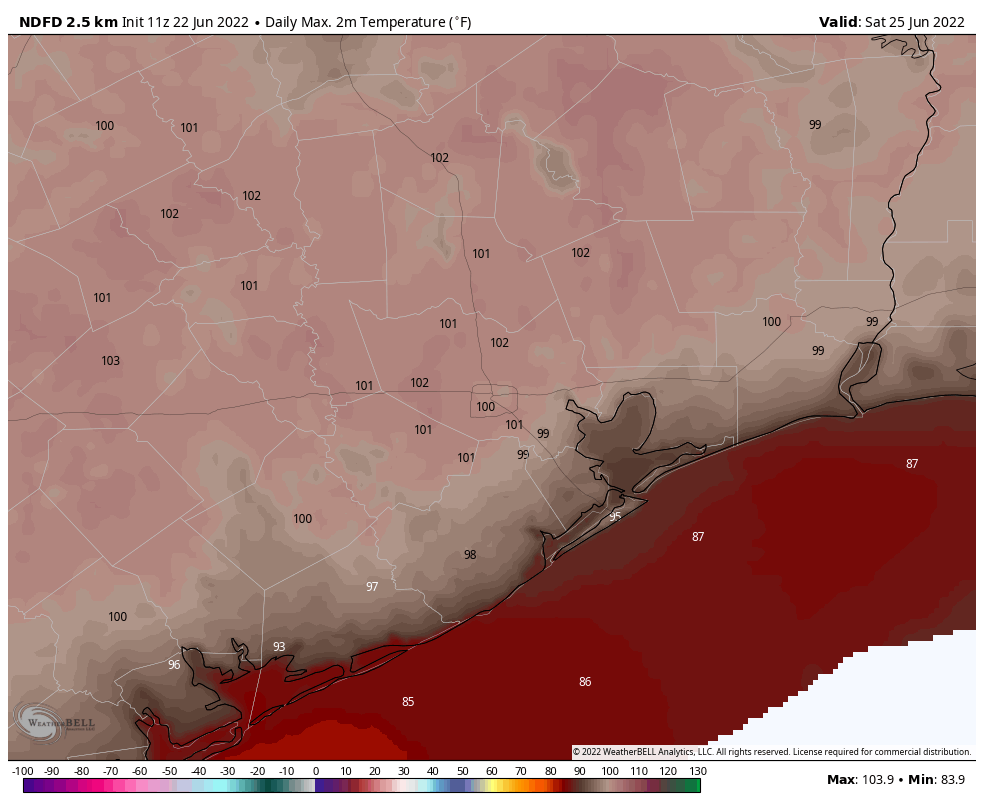 Next week
Conditions could start to change by Monday or Tuesday of next week, as a weak front moves into the area and brings more clouds, and perhaps nudges rain chances back up to 20 or 30 percent. This should be enough to bring high temperatures down into the upper 90s, or possibly even mid-90s with enough clouds. It is also possible that rain chances will be even higher, and temperatures lower, but it's difficult to have too much confidence in such a hopeful forecast this far out. But some sort of change, at least, does appear to be on the way.