Please note: Tropical Storm Ian is highly unlikely to have direct impacts on Texas, aside from some coastal swells later next week. In fact, a reasonably strong cold front remains on track for Houston on Monday, bringing cooler and much drier air—dewpoints in the upper 40s, anyone?—into the region for most of next week. However, we continue to get questions about Ian, and with NASA's Artemis I mission on the launch pad in Florida I thought it prudent to offer an updated forecast on the storm.
What we know
As of late Saturday morning, Tropical Storm Ian still has not developed a well defined center of circulation and has a vertical structure that is tilted. This means the storm is still struggling to get organized. However that could soon change, as wind shear near Ian lessens and the storm passes over very warm waters in the Caribbean Sea. Our best way to measure this is through a variable known as "tropical cyclone heat potential," which measures not just the sea surface temperature, but the depth of this warm water, which is important as a tropical system churns up water from below. A value above 80 is conducive for intensification. With values of 100 to 120 in Ian's path, the storm is poised for rapid intensification during the next two days if it can align its inner core. Most likely, Ian will be a hurricane on Monday as it approaches Cuba.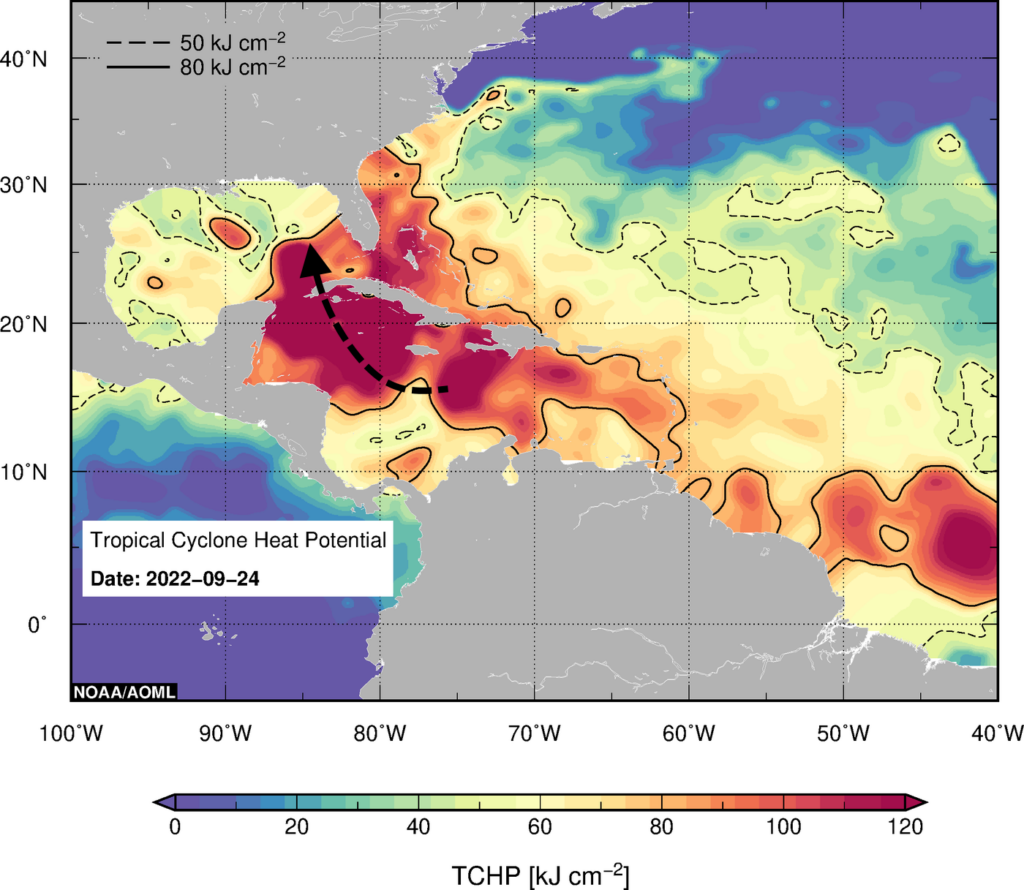 We also are fairly confident in Ian's track through Monday, as it should pass to the south of Jamaica and then turn northwest toward the western edge of Cuba. It should then emerge in the southeastern Gulf of Mexico by Monday night or Tuesday morning. At this point I think it will probably be far enough west of the Florida Keys to spare those islands the worst effects, but I am not prepared to guarantee that.
What we don't know
Unfortunately, after Monday night there is a lot of uncertainty in the track forecast for Hurricane Ian. One of the reasons for this is because the center, as yet, lacks definition. The models are struggling with its starting point, and this leads to wide variances in its position three to five days from now. However, there has been a clear trend during the last 24 hours in which Ian's track has gradually shifted west, such that the National Hurricane Center's best track (at 10am CT Saturday) lies on the eastern side of the model guidance.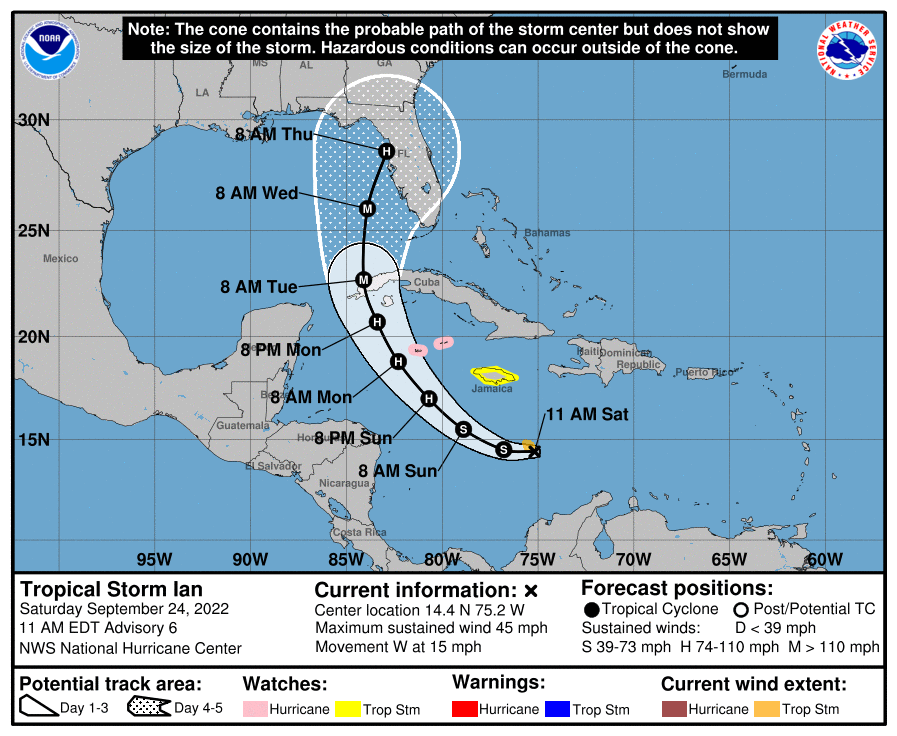 It remains plausible that Ian could make a landfall anywhere from southwestern Florida to southeastern Louisiana next week, and these regions should absolutely remain vigilant. But at this time the most likely location is somewhere between Destin and Tampa, Florida. Until the center is better defined, and the models are more coherent, great uncertainty will remain. This situation should get better during the next 24 hours assuming that Ian's structure improves, and the forecast models ingest data being gathered by NOAA aircraft flying in the storm's vicinity today.
As for the Artemis I mission, NASA has canceled a planned launch attempt on Tuesday, September 27. It has also delayed a decision on whether to roll the rocket back into the Vehicle Assembly Building (where it could safely ride out a hurricane) until Sunday. This is prudent, given Ian's slower movement. At this point I think there's a pretty decent chance that it will be safe for the rocket to remain on the launch pad, preserving a launch opportunity on October 1 or 2. The forecast should be clearer by Sunday, when NASA aims to make this roll back decision.