Good morning. On Wednesday I wrote that it seemed likely the Gulf of Mexico disturbance was going to track east of the Houston region, and now I'm confident that will be the case. As a result, while the Houston region may see some modest rain this weekend, and some higher tides, we should escape significant effects from the tropical system. I'll discuss this more below.
Thursday
Houston's high temperature topped out at 97 degrees on Wednesday, and I think we'll be just a shade lower than that today, with highs generally in the mid-90s across the region. Speaking of shade, you'd better finds some, because skies will be mostly sunny. Winds will be light, out of the east. Clear skies may allow temperatures to drop into the mid-70s overnight.
Friday
Friday will start out a lot like Thursday, but as the tropical system begins to lift north into the central and then northern Gulf of Mexico, we may see some rain chances along the coast. Galveston probably has a 40 percent chance of seeing some light showers during the afternoon, with lower chances inland. Otherwise, highs for much of the region will likely be in the mid-90s, with partly to mostly sunny skies.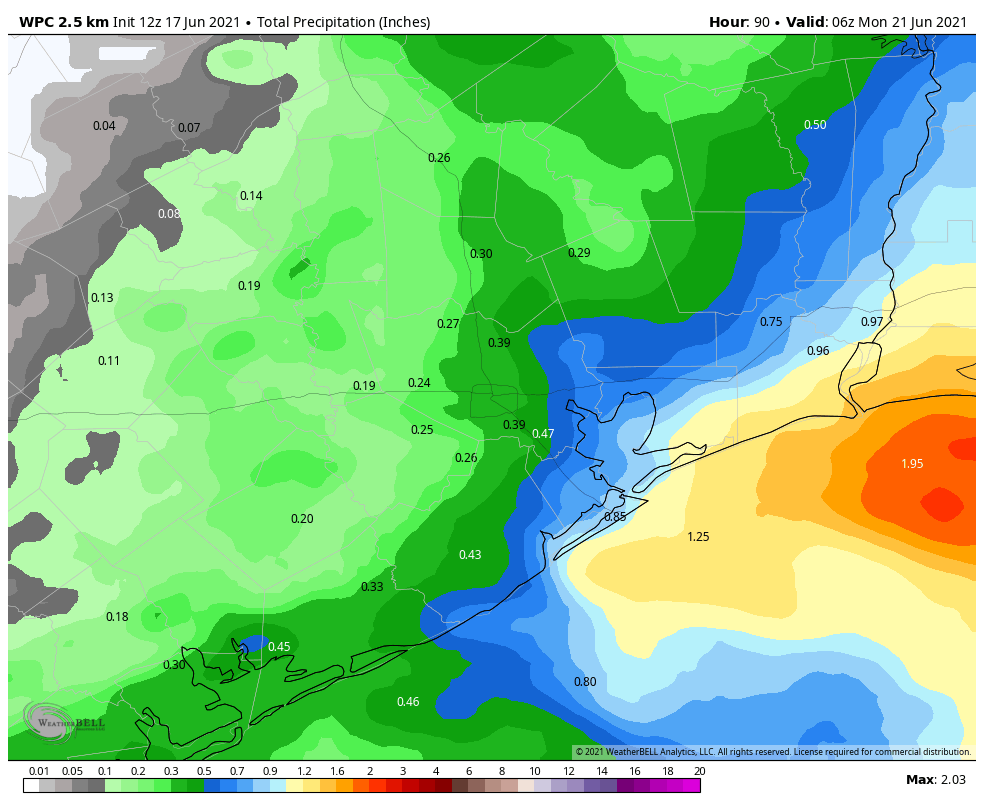 Saturday and Sunday
The region's rain chances will probably be highest on Saturday, with perhaps 40 percent coverage of light to moderate showers due to the tropical system. Chances are highest to the east of Interstate 45, where some coastal areas closer to Beaumont and Port Arthur may see 0.5 to 1 inch of rain. Skies will be partly to mostly sunny when it's not raining. Rain chances are lower on Sunday, probably in the 20 percent range. Look for highs in the low- to mid-90s both days.
Next week
By around Monday, a late season cool front is expected to move into northern Texas. While I don't think it will bring much dry air to the Houston region, it should bring increased rain chances to our region from about Monday night into early Wednesday. It's too early to say much about accumulations, but certainly an inch or so of rainfall would not be unwelcome after our recent heat spell. This may also push highs into the low 90s for a few days—also not unwelcome.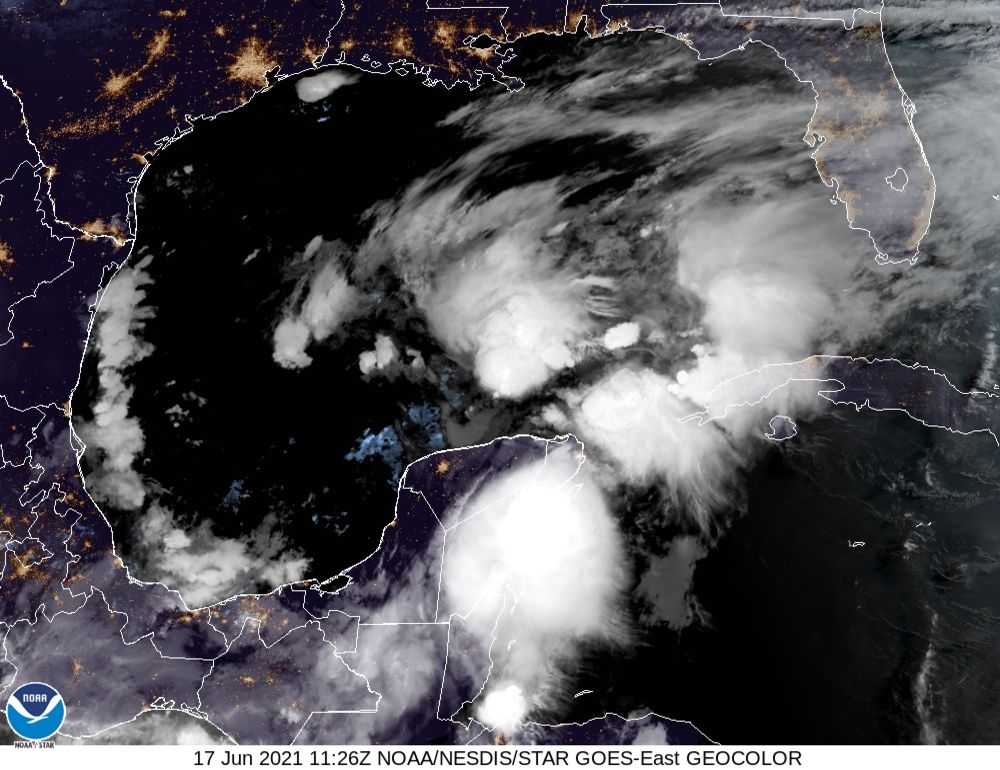 Tropics
The disturbance in the Southern Gulf of Mexico remains a blobby mess, but it should begin to get better organized today, and then start to lift northward. All of the reliable model guidance now brings a tropical depression or weak tropical storm toward Louisiana, with a likely landfall late Friday night or on Saturday. As the storm will probably be sheared, its major rainfall will come to its east, likely over New Orleans, and the coastal Mississippi and Alabama regions. I'd expect 5 to 10 inches of rainfall across widespread areas there, with higher local totals. This is definitely something to consider if New Orleans or travel along Interstate 10 is in your plans this weekend. The good news is that the tropical system should move a little faster than previously anticipated, meaning conditions along the Gulf coast should begin to improve by Sunday.