Good morning. The storm system that has hit our region during the last two days is finally moving eastward. The last line of its showers is moving fairly quickly from west to east across the area. Areas near Interstate 45 are still being hammered this morning with rainfall, but the heaviest of these storms will be gone by around 7:30 or 8 am, and the rains should be over entirely by 10 or 11 am. Skies will clear out this afternoon. We are ending the Stage 1 flood alert accordingly.
As anticipated, much of the area has received 2 to 4 inches of rainfall since Thanksgiving morning, with a few isolated areas receiving as much as 7 inches of rainfall. I'll post more about this on Monday, but these rains have definitely put a nice dent in the drought that formed this summer and fall across parts of the Houston metro area. And so while they may have made for a soggy holiday, our trees will be thankful for these rains.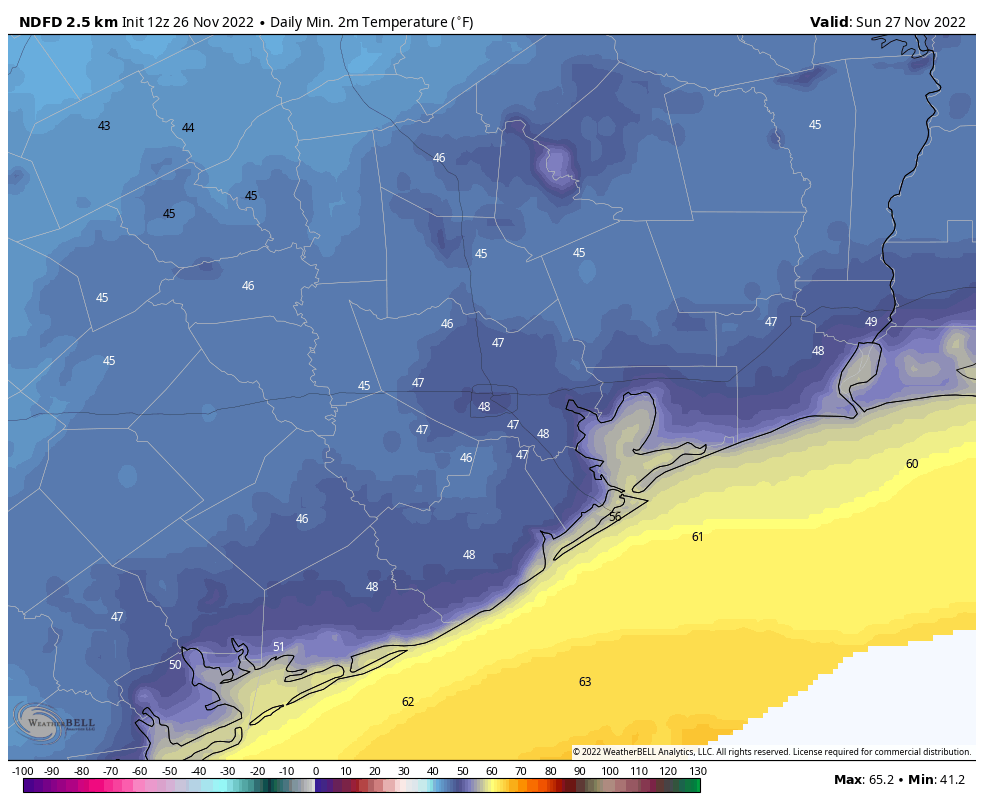 The good news is that while the last two days were wet, the second half of the long weekend will be sunny and fine. Look for clearing skies this afternoon and highs in the upper 60s. Winds will be noticeable, out of the west, at times gusting up to 25 mph. Lows tonight will drop into the upper 40s in Houston, with colder conditions inland. Winds will slacken some on Sunday, with more sunny skies, and highs in the upper 60s to 70 degrees. In short, this should be a fine fall weekend once rains clear this morning.
We'll see a sharp warm-up by Tuesday, with highs climbing to about 80 degrees, before the next cold frotn arrives to cool things off for a few days. I hope everyone has a pleasant end to the holiday weekend.
Fundraiser
There is still time to support the work we do here in our annual fundraiser. You can buy Space City Weather merchandise here, or donate by clicking "I'd like to make a donantion" only. Thank you!