Although the tropics pose no specific threats to Texas, in the interests of readers of this site all along the Gulf Coast Matt and I will provide updates today and Sunday on the threat posed by Tropical Depression 19.
The system is passing near the southern tip of the Florida peninsula this morning, and will move into the eastern Gulf of Mexico later today. Some time today it probably will become Tropical Storm Sally. One big question is how much wind shear the storm will have to grapple with over the coming days. If shear remains low, the storm will find ideal conditions to strengthen into a Category 1 or Category 2 hurricane over the warm Gulf. Otherwise, it will remain a tropical storm. Regardless, the primary threat is probably heavy rainfall, extending from Southeastern Louisiana along much of the western coast of Florida. For the northern Gulf Coast these heavy rains would likely come some time between Monday night and Wednesday morning.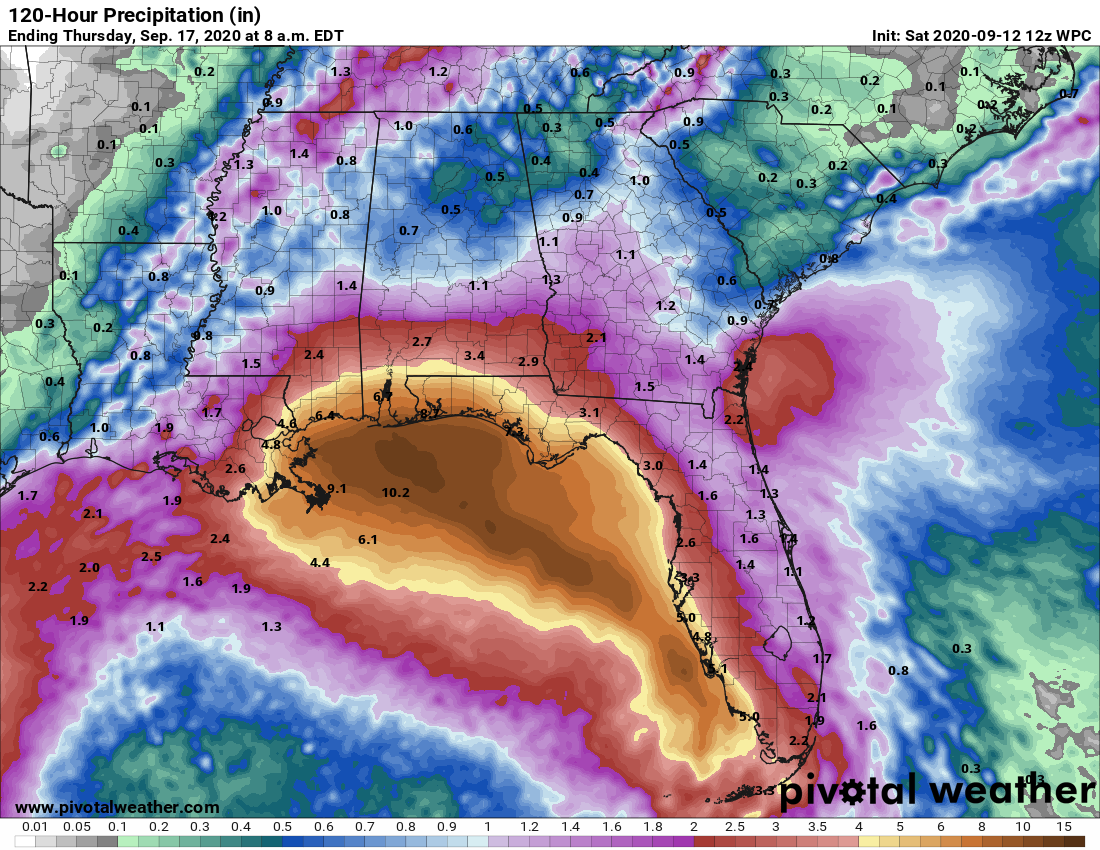 In terms of track, confidence is fairly high that the storm will make landfall somewhere between southeastern Louisiana and the Florida Panhandle—probably on Tuesday. The storm will move mostly westward or northwest until falling under the influence of a trough of low pressure over the continental United States that pulls it northward. Where precisely this happens will determine what part of the northern Gulf coast the storm strikes.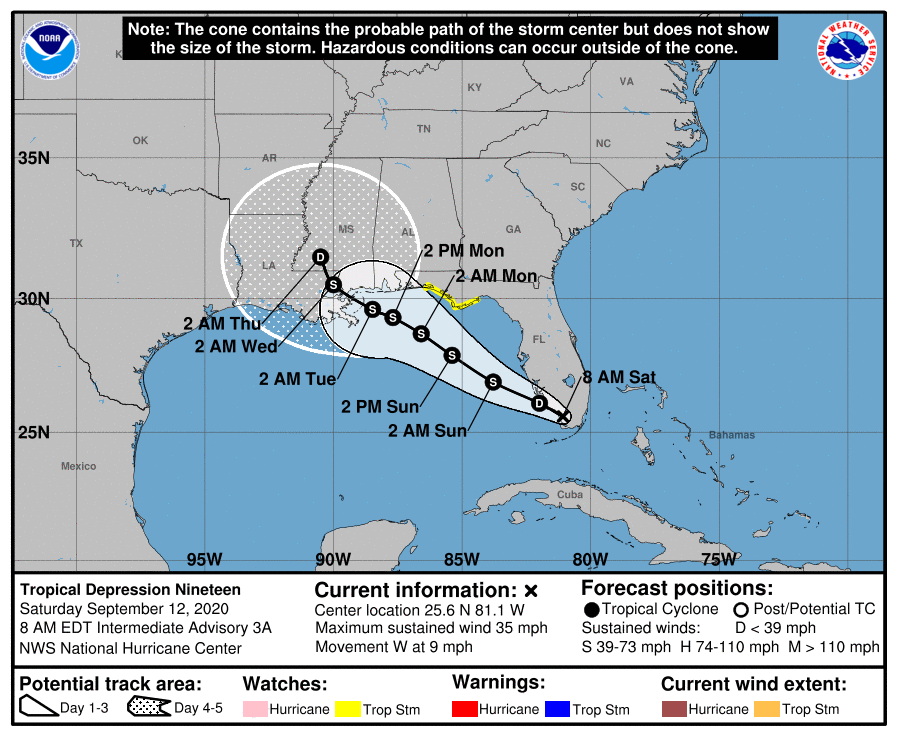 After this storm, over the open Atlantic Ocean, there are several other tropical waves that are candidates to develop into tropical storms or hurricanes. "Teddy" may therefore soon follow Sally. But at this time we see no specific threats to the Gulf of Mexico. In terms of the tropics, Texas seems to be in a pretty good place at this point.