Good morning. It's rather warm outside for early March, with temperatures in the low 70s across much of the metro area with 90 percent humidity. Normal lows are about 20 degrees colder. We'll have two more warm days before a front moves into the region late Thursday evening. This will bring a chance of storms, and then set the stage for a fine, sunny weekend.
Wednesday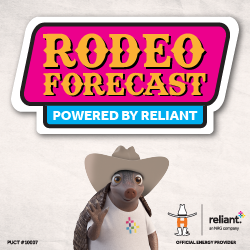 The record high temperature for Houston, on March 1, is 84 degrees set back in 2017. I think we have a healthy chance of besting that as highs perk up into the mid-80s today with sticky dewpoints. Temperatures will be boosted by partly to mostly sunny skies, and a south wind at 10 to 15 mph, with higher gusts.
If you're scooting your boots over to the rodeo this evening to see Brooks & Dunn, temperatures before the show will be about 80 degrees, with increasing clouds. Winds will be southerly, at about 10 mph. Post-show temperatures will be mild, in the low 70s. So really, there are no issues to worry about. Low temperatures tonight will only bottom out at 70 degrees.
Thursday
Skies will be mostly cloudy on Thursday, and this probably will limit high temperatures to the low 80s. Based on our latest guidance I don't have any real concerns about weather during the daytime. We can't entirely rule out a few scattered showers, but it should be nothing significant. However by around sunset, the cold front should be close to the far western edge of the Houston metro area, and push into the downtown area by around 9 pm to midnight, and be off the coast a couple of hours later.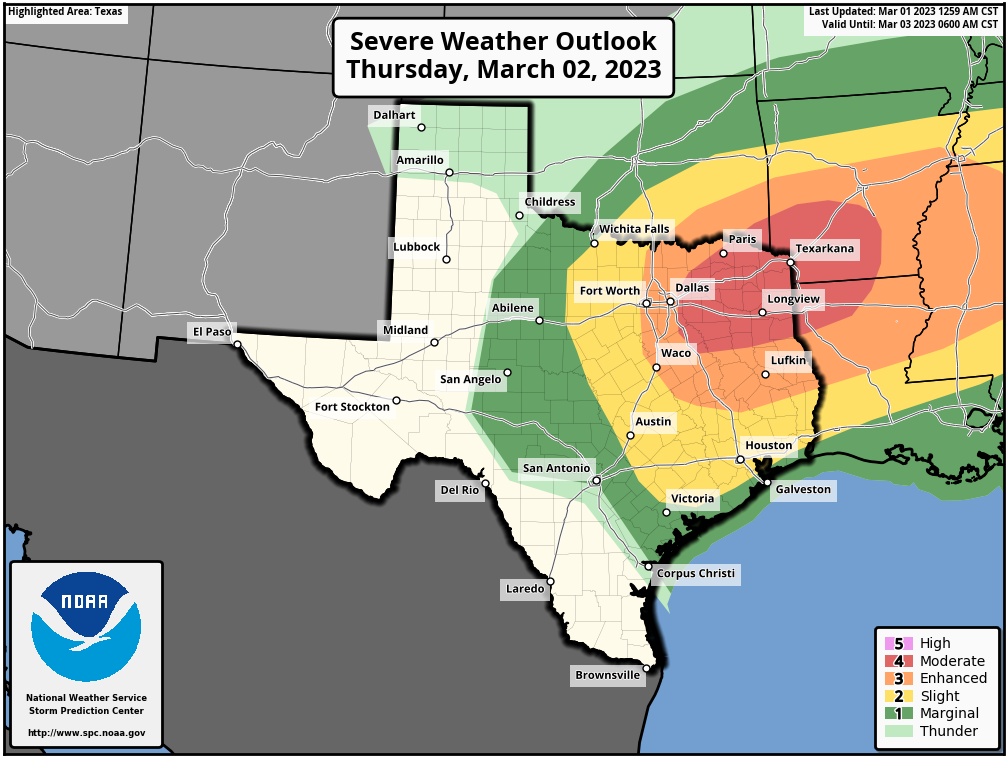 So what will happen as the front passes? My sense is that, for most us, probably not too much beyond some light to moderate rain. The potential for severe weather will be greatest well to the north of our region. Areas such as Dallas, Longview, and Texarkana are at a significantly higher risk for severe weather, such as strong thunderstorms, hail, damaging winds, and potentially tornadoes. Closer to Houston, those risks will be tempered by a capping inversion and less favorable dynamics for storms.
The bottom line is that on Thursday evening we'll need to watch for thunderstorms in Houston, especially for areas north of Interstate 10, as well as other severe storm threats. This is not something I'm overly concerned about, but the potential is there. Most of the region should also see some measurable rainfall, perhaps one to two tenths of an inch. So flooding is not a concern. Lows will drop into the 50s on Thursday night following the front's passage.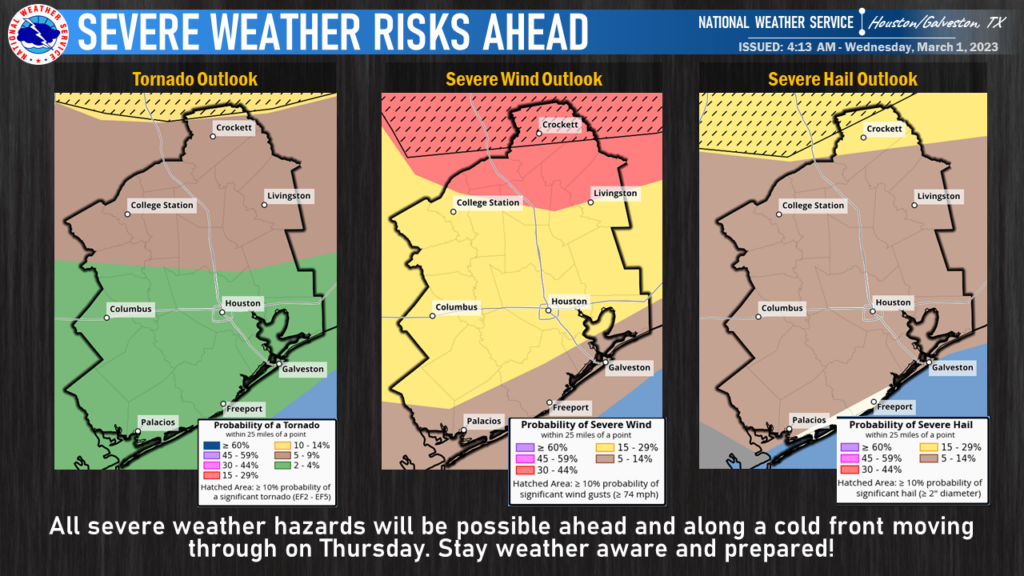 Friday
Look for sunny and breezy weather, with highs in the mid- to upper 60s. Friday night will be the coldest of the week, likely dropping into the 40s for the region.
Saturday and Sunday
The weekend will see continued mostly sunny skies. Both days now look to have high temperatures in the upper 70s. Lows on Saturday night will drop to around 50 degrees, but Sunday night will be warmer as the southerly flow reestablishes itself.
Next week
Most of next week should be warmer, with highs in the 80s, before some sort of front arrives by Thursday or Friday. Days look to be partly cloudy, and nights fairly humid. Rain chances look low, for the most part, until the front's arrival.