Near the beginning of the move Good Morning, Vietnam a character played by Robin Williams, US Air Force radio personality Adrian Cronauer, gives the forecast for South Vietnam. During this region's heat in July and August in Houston I'm often reminded of these lines from the the movie, which now is nearly 30 years old:
The weather out there today is hot and —-ty with continued hot and —-ty in the afternoon. Tomorrow a chance of continued crappy with a pissy weather front coming down from the north. Basically, it's hotter than a snake's ass in a wagon rut.
Anyway, that's a good forecast for Houston this week. Through 10 days it has been a miserable July, with the average temperature (a combination of highs and lows) running at 88.1 degrees through 10 days. That puts us on pace to have the hottest July on record in the city of Houston, eclipsing 1980, 2009 and 2011. It's a record I hope we don't set.
Today and Tuesday
A combination of lingering high pressure and dry lower atmosphere (although not at the surface, where humidity levels will remain high) will combine to shut down nearly all chances of rain. We may see a few stray showers develop south or southeast of Houston—but I doubt it. Highs will remain in the mid-90s, with lows around 80 degrees.
Yuck.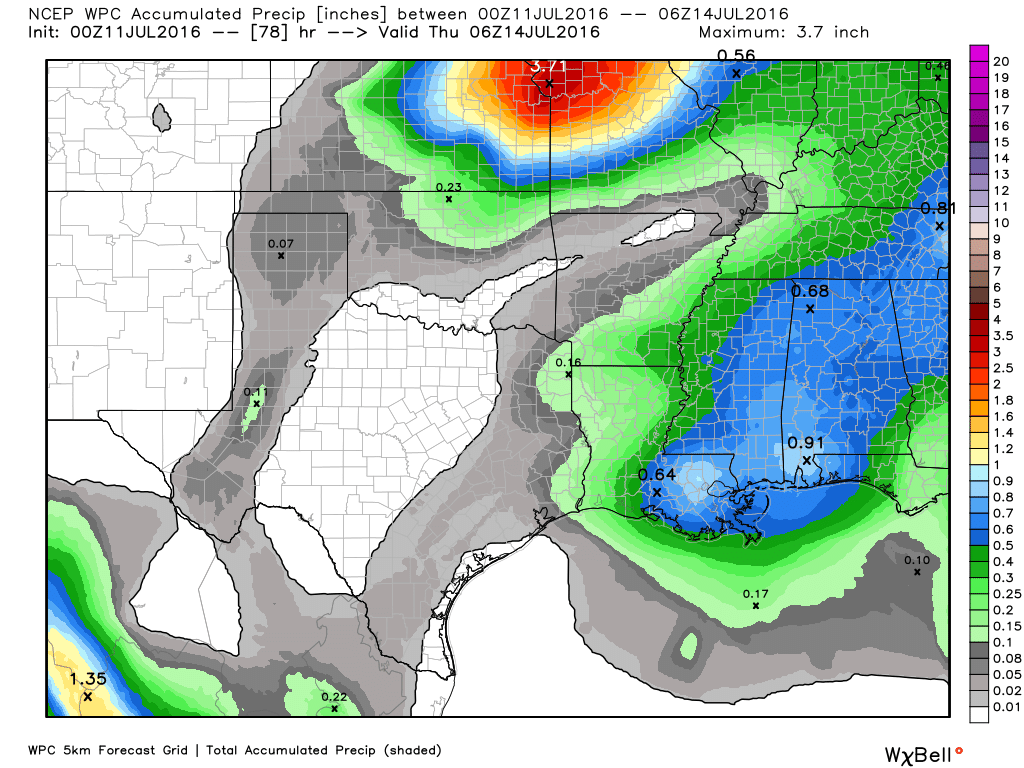 Wednesday through Sunday
We've been talking about somewhat better rain chances for the second half of this week, and indeed we are going to see slightly higher atmospheric moisture levels moving into the upper Texas coast. But I'm less optimistic than I was several days ago because rather than seeing the rising air we need for lots of precipitation, there should be more sinking air. Still a 20 or 30 percent chance of rain is better than the near zero percent chances we've had during the last 10 days. Highs in the low- to mid-90s, with lows in the upper 70s.
Tropics
Is anything going on in the Atlantic tropics? This tweet from Eric Blake, a forecaster from the National Hurricane Center, pretty much says it all.
Major African dust outbreaks over the next 10 days likely to keep eastern Atlantic tropics quiet- maps via @ryanmaue pic.twitter.com/88Cc0HVp1x

— Eric Blake (@EricBlake12) July 10, 2016
So try to stay cool today, and let's hope atmospheric moisture wins out over subsidence by the middle of the week.