Good morning. A tropical low pressure system is nearing the South Texas coast this morning, and should begin to move inland today. As a result, beginning tonight and on Friday, much of the Houston metro area is likely to see moderate to heavy rainfall. But the biggest threat should come in our coastal counties: Matagorda, Brazoria, Galveston, Chambers, and Orange. Therefore, for these areas we are issuing a Stage 1 flood alert on our Flood Scale.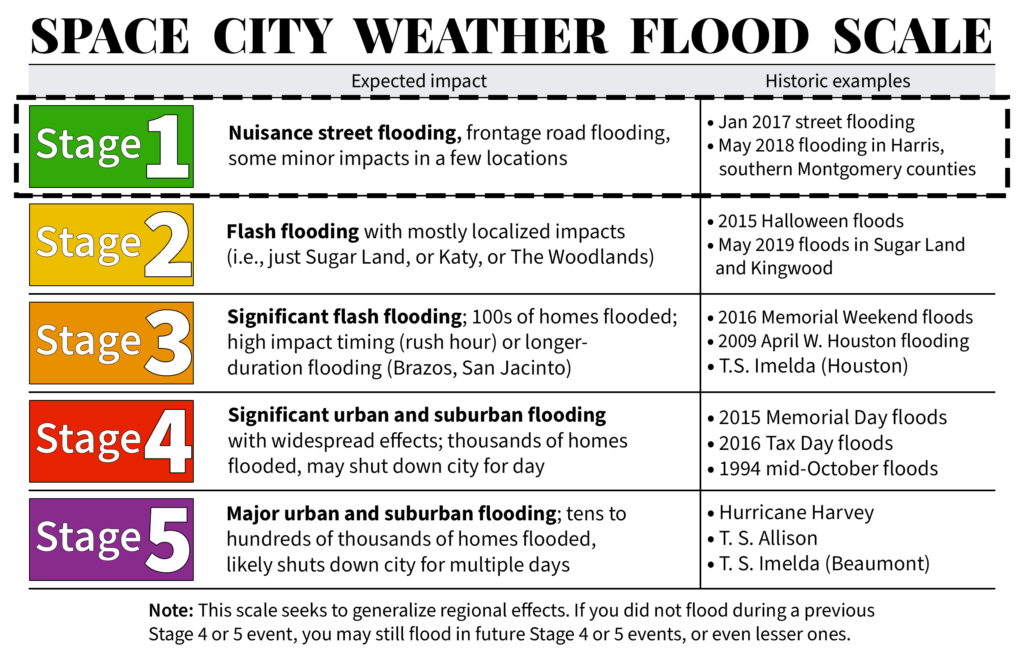 Broadly speaking, we expect 4 to 6 inches of rain for coastal areas, which is a lot for two days, but since these areas have been so dry the totals should be manageable. However, some model data indicates the potential for coastal areas to see larger bullseyes of rain with this tropical air mass, and we are monitoring this closely. Suffice it to say that we may need to increase the flood alert later today to Stage 2, but do not feel confident in doing so now. (These bullseyes could also very well miss offshore). We plan to update you later today as we know more.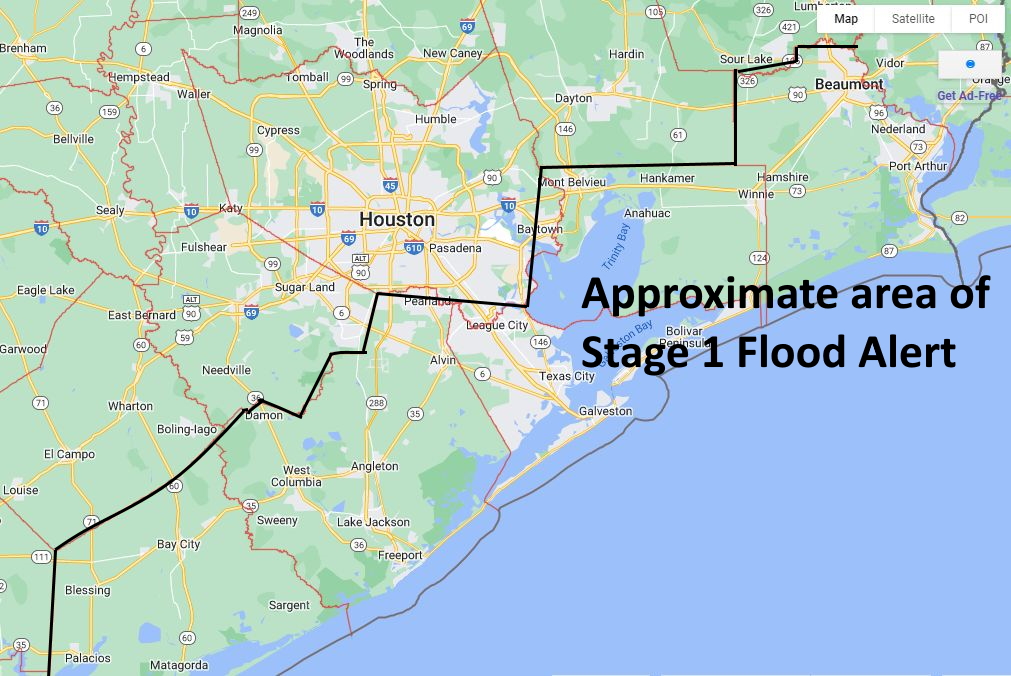 The remainder of the metro area should see more moderate totals of rainfall over the next two days, generally 1 to 4 inches, with amounts decreasing the further inland you go. We do not expect to need to issue any flood alerts for these areas, but again we are watching closely.
Thursday
We have seen some coastal showers develop prior to sunrise and push inland, but this activity will probably wane later this morning. Additional scattered showers and thunderstorms are possible this afternoon, but none of these are likely to be too organized. Therefore we think today should be business-as-normal for most people, and most activities. Look for highs in the upper 80s with mostly cloudy skies. The threat of heavy rain from the tropical system probably will not arrive until at least midnight along the coast, and a bit later than than that for inland areas.
Friday
Right now we think Friday will yield the most hazardous weather in terms of heavy rainfall. The key question, as we've been saying for a couple of days, is where the tropical low ultimately moves and brings its excessive moisture. We could find ourselves in a situation where the heaviest rain remains largely offshore, or we could find ourselves in a situation where Galveston Island receives 10 inches. What we can say for certain is that there is the potential for very heavy rainfall on Friday for coastal counties, with lesser chances as one moves into Harris County, and lesser chances still further inland. The potential for heavy rainfall should exit coastal areas on Friday afternoon or evening, and move north as the system is also moving to the north or northwest.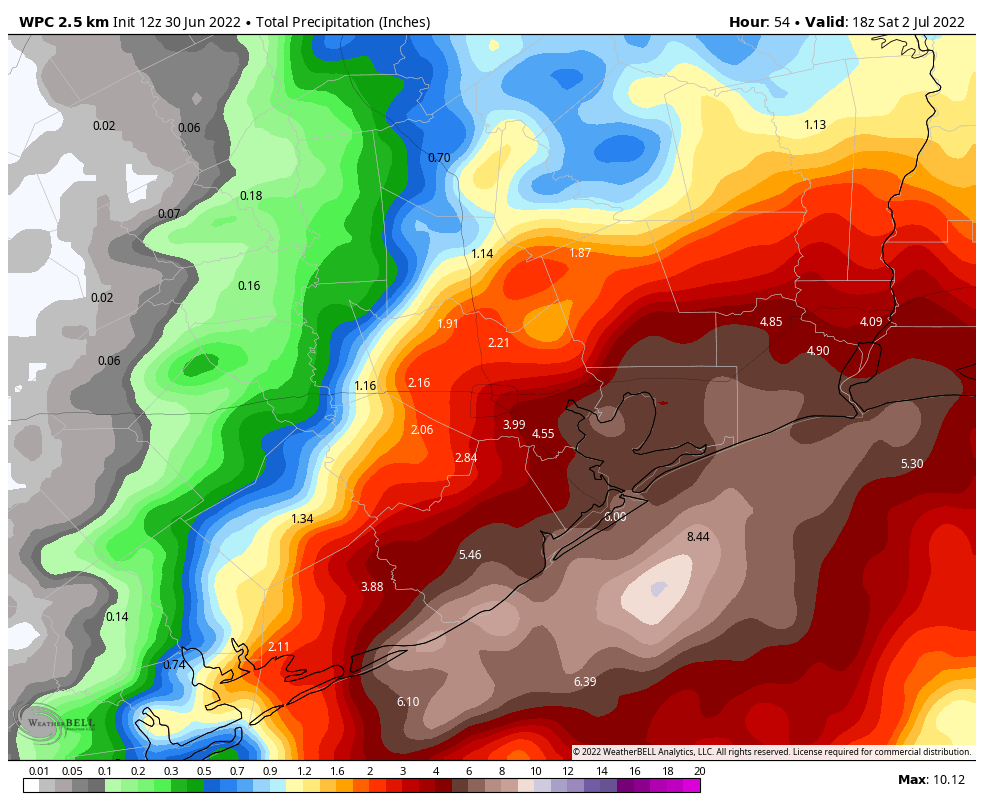 Saturday
The potential for widespread, moderate to heavy rainfall will linger on Friday night into Saturday morning as the tropical low starts to move away from the area, but we should start to see skies clearing out during the afternoon hours, allowing highs to reach about 90 degrees.
Sunday and Monday
The remainder of the weekend should see mostly sunny skies, with highs in the low- to mid-90s. There is a slight chance of rain both days, but I would only put it at 10 to 15 percent. Therefore, there should be no weather concerns for the Fourth of July holiday.
Next week
Houston's weather will fall back into a hot and sunny pattern for most of the rest of next week, with highs probably in the mid-90s, or thereabouts. It will be a little warm for early July, but not excessively so.
We will post an update on the potential for flooding on Thursday afternoon or evening.