Houston has had an astonishing month when it comes to tropical cyclones. Four weeks ago we were closely watching Hurricane Laura move along the southern coast of Cuba, toward the Gulf of Mexico. And of course, over the last few days, we dealt with heavy rains from Tropical Storm Beta. So amidst a record-setting tropics season, with more than two months to go until its official end on Nov. 30, could Texas really be done with hurricanes this year?
The answer, we think, is yes. Here's why:
The historical odds of a hurricane striking Texas after today, September 24, are very low. They are 1-in-50 based upon records that go back more than 150 years.
When we start to see cold fronts push through the region it's a good sign that the upper-level pattern is beginning to change, making it more difficult for a storm to move westward toward Texas. We had one front last week, we may get another weaker one on Monday, followed by a stronger one on Wednesday or Thursday. Fall is coming.
There is no imminent development. Aside from Beta's remains, there is nothing on the National Hurricane Center's five-day outlook.
Finally, the European and GFS models are pretty quiet, in terms of tropics activity, over the next 10 to 14 days, which gets us into October.
Really, the only reason we're not 100 percent confident that Texas will not see another hurricane this year is because it is 2020. Anything goes this year.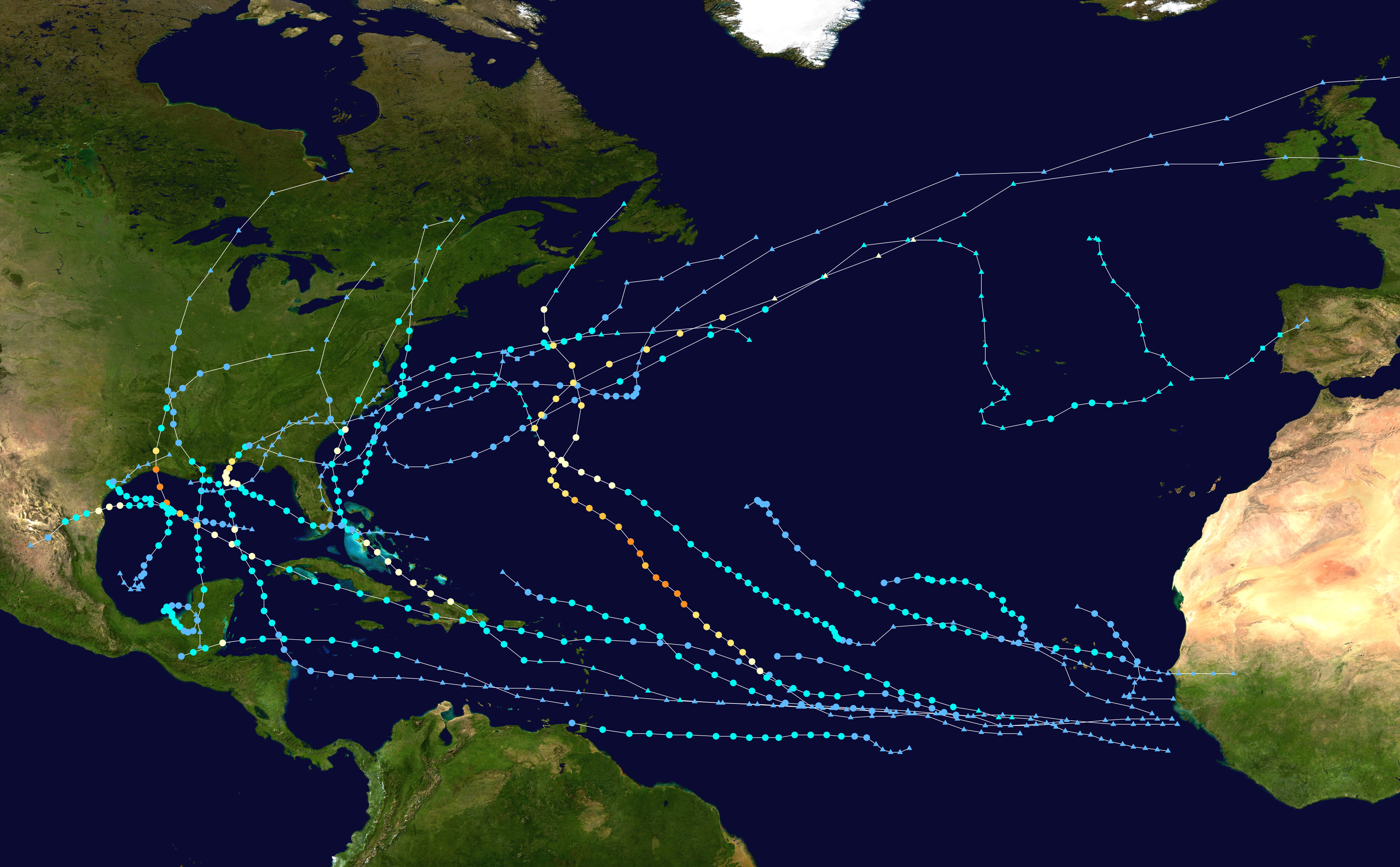 The bottom line is that we have a lot of reasons to feel good about Texas, and the tropics, for the remainder of this hurricane season. We're not here to tell you what to do, but if you want to breathe a sigh of relief, it's probably warranted. Should anything threaten Texas from the tropics, we will of course let you know. But at this point we'd bet against it.
Thursday
Houston will continue to enjoy nice weather on the back side of Beta as it lifts from Louisiana into Mississippi. That means northerly winds, some clouds, and highs of around 80 degrees. Low temperatures tonight should drop into the upper 60s across the Houston area.
Friday
A similar day to Thursday, although with Beta moving further away our northerly winds will shift to become easterly. This, in concert with at least partly sunny skies, should allow high temperatures to get into the mid-80s.
Saturday and Sunday
This should be a fairly warm late-summer weekend. Look for mostly sunny skies, with highs in the upper 80s to about 90 degrees. Lows will generally only fall to around 70 across the region. Rain chances are probably 10 percent or less each day.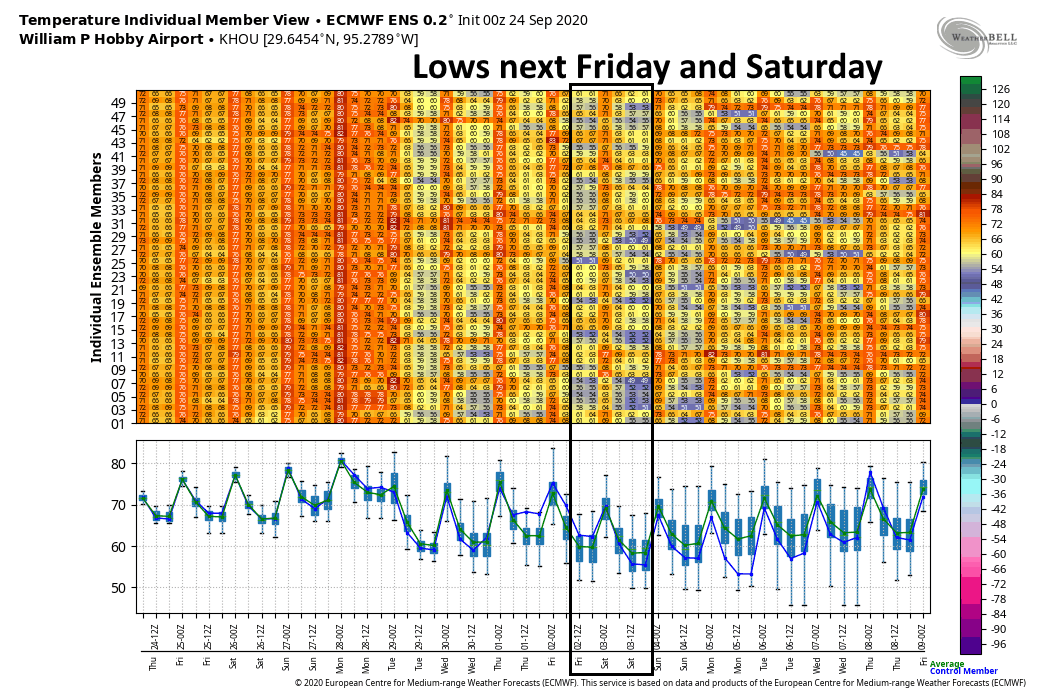 Next week
Our weather early next week is difficult to parse, because we're not sure whether a moderate front will make it through on Monday. If it does we can expect some cooler weather, but if not we'll probably see a couple of more days with highs of around 90 degrees. Regardless, we have pretty high confidence that a stronger front will make it through on Wednesday or Thursday. There remains a pretty good chance that at least northern parts of the metro area will see lows in the 50s by late next week or the weekend—making it really feel like fall. Is anyone else ready for fall?