Good evening. This is just a quick post to say that we no longer anticipate the threat of widespread, heavy rainfall in the Houston metro area tonight and on Friday, including most of the coast. Therefore we are lifting the Stage 1 flood alert presently in place for coastal areas. This afternoon and evening, high-resolution forecast models have continued to trend eastward with the heaviest precipitation from a tropical system, away from the Houston region, and we can no longer justify such an alert.
Speaking of the tropical system, it has now moved inland into South Texas, and should turn more or less northward. We therefore expect that its heaviest rains will remain offshore for the most part, before impacting eastern Texas, including the Beaumont and Port Arthur areas, as well as southwestern Louisiana during the next 24 hours.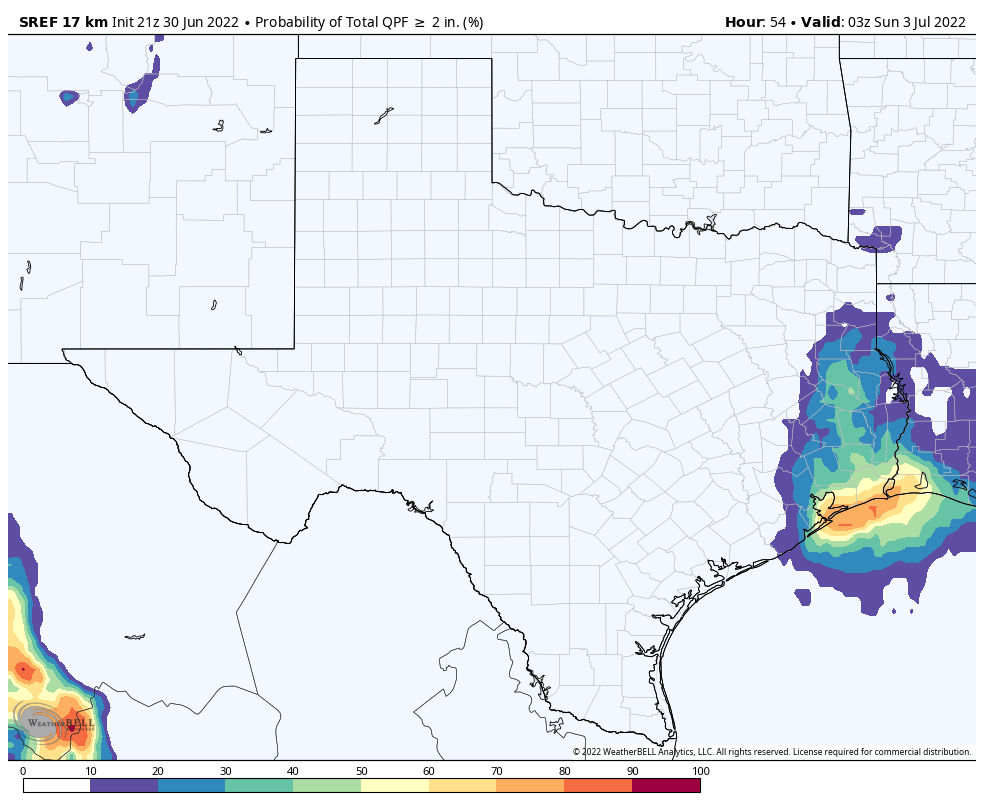 That is not to say that Galveston and Chambers counties won't see rainfall. But I now anticipate that 1 to 4 inches will fall along these coastal areas, with the potential for greater totals and more significant flooding off to our east. As for the city of Houston itself, Harris County, and the rest of the metro area, we're just not seeing a strong signal for heavy rainfall. A few areas of the city may see 1 to 2 inches of rain tonight and on Friday, but for the most part we should see considerably less. Impacts likely will be minimal.
While we have tried to be careful to emphasize the uncertainty in this forecast in recent days, and the likelihood that rains would be most prevalent along the coast, I know a lot of you were hoping to get some drought-busting rains with this tropical system. In that sense, I am sorry to say, it is likely to be a bust.
Drought 1, Houston 0.