Good morning. The majority of the Houston region has dropped into the low 60s this morning as cool, dry air blankets the area. This week's front will have sticking power as Texas falls on the backside of the extremely powerful Hurricane Ian, which will bring a catastrophic storm surge to southwest Florida later today. The slow-moving storm, with sustained winds of 155 mph, is the kind of hurricane that destroys communities. Frankly, this is the kind of storm I worry most about when I think of Houston and its vulnerabilities to tropical weather. We need to be ready to help Floridians in the days and weeks ahead.
Wednesday
Given Florida's misery it feels almost guilty to write that Houston's forecast looks absolutely splendid. Yes, today will be warm again, with a high of about 90 degrees beneath mostly sunny skies. But with continued dry air, we can expect nighttime lows to drop into the upper 50s for areas well inland, low 60s for the city, and slightly warmer conditions right along the coast. Winds will be out of the northeast at 5 to 10 mph.
Thursday and Friday
These should be the driest and coolest days of the week, as the northeasterly flow in the wake of Ian reaches its maximum. Look for sunny days with highs in the mid-80s, and lows dropping to around 60 degrees in Houston. This is just spectacular weather for late September.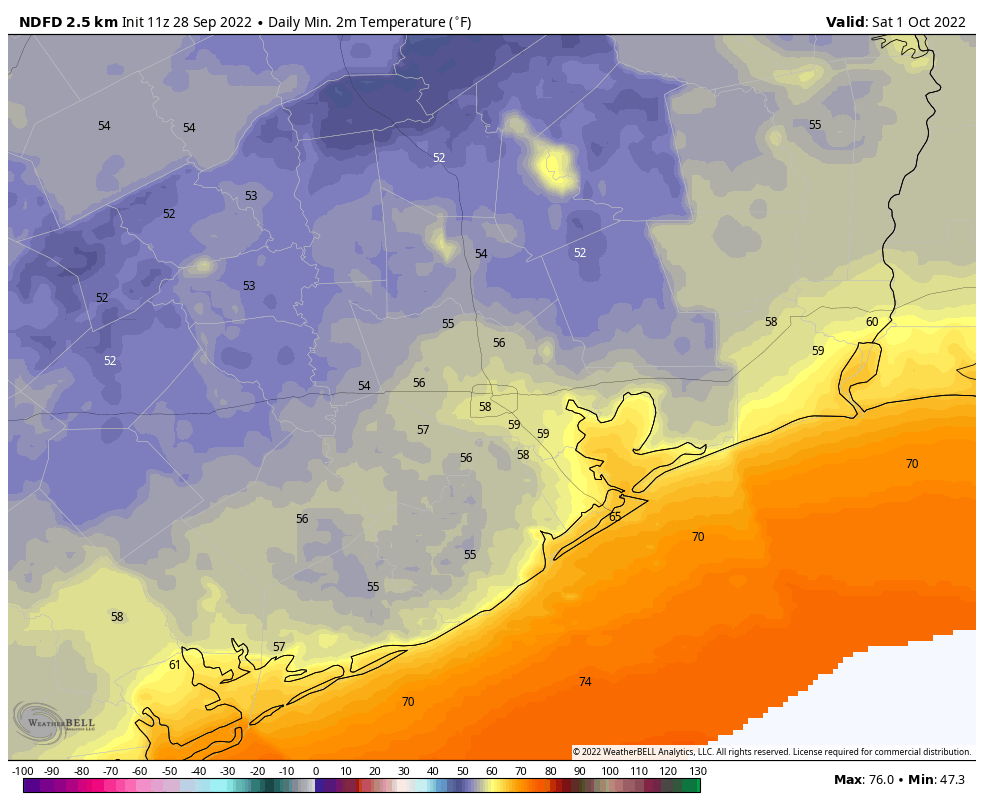 Saturday and Sunday
Mostly dry air remains in place this weekend, with highs generally in the upper 80s, sunny skies, and lows in the low 60s. As a reminder, we're holding a Fall Day Celebration from 10am to Noon CT on Sunday at Houston Botanic Garden. See more details here. The event is free and you don't need tickets. Please come by and say hello.
Next week
The air mass over the region will slowly modify next week as humidity starts to return. But it looks like nighttime temperatures will still be dropping into the upper 60s, so it's not going to be a full-on return to summer-like weather. Some slight rain chances start to return to the forecast about a week from now, but they're iffy at best.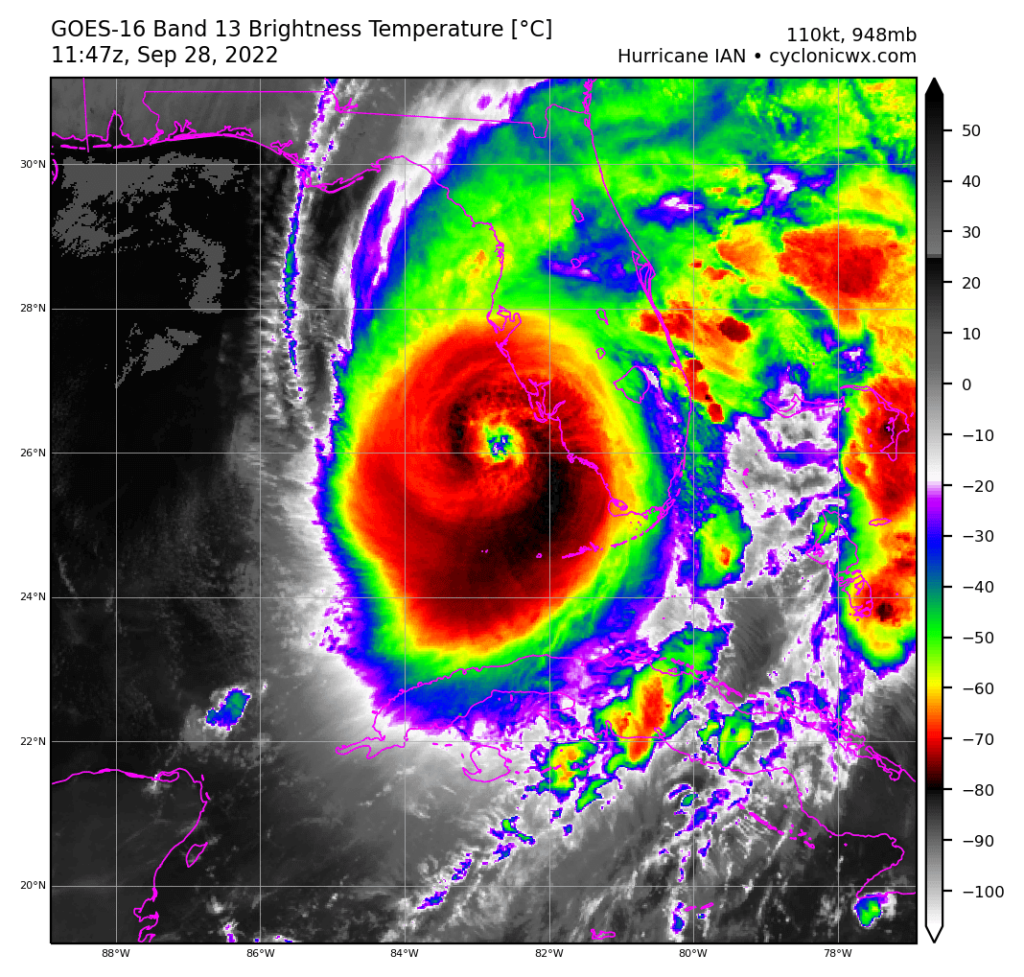 Hurricane Ian
The category-5 hurricane now has sustained winds of 155 mph, and will make landfall near Port Charlotte in Southwest Florida this afternoon. It will push a surge of 12 to 16 feet of water into the state. Ian will then slowly track northeast across Florida for much of the next two days, bringing flooding rains and damaging structures will wind gusts well above hurricane force. There are three main threats from hurricanes—wind, surge, and inland rainfall—and unfortunately Ian is going to bring awful doses of all three in the next few days to Florida. The storm is then likely to move into the southeastern Atlantic Ocean and make a second landfall on Georgia and South Carolina Friday, albeit as a much weaker system.