Good morning. As anticipated, much of the area on Wednesday along and south of Interstate 10 recorded rainfall. Today, widespread showers will extend across most of the rest of the region as an atmospheric disturbance moves in from the west. This will provide lift for the very moist air at the surface, and should lead to some healthy showers and thunderstorms.
We'll see some additional rain chances on Friday and Saturday, but all indications are that today will probably be the main event. I would expect that most (but not all) of the area will pick up 0.5 to 2 inches of rainfall today, with lesser accumulations possible on Friday and Saturday. Although a few intense downpours may briefly produce street flooding, these rains will, by and large, be very much welcome after our summer of heat and drought.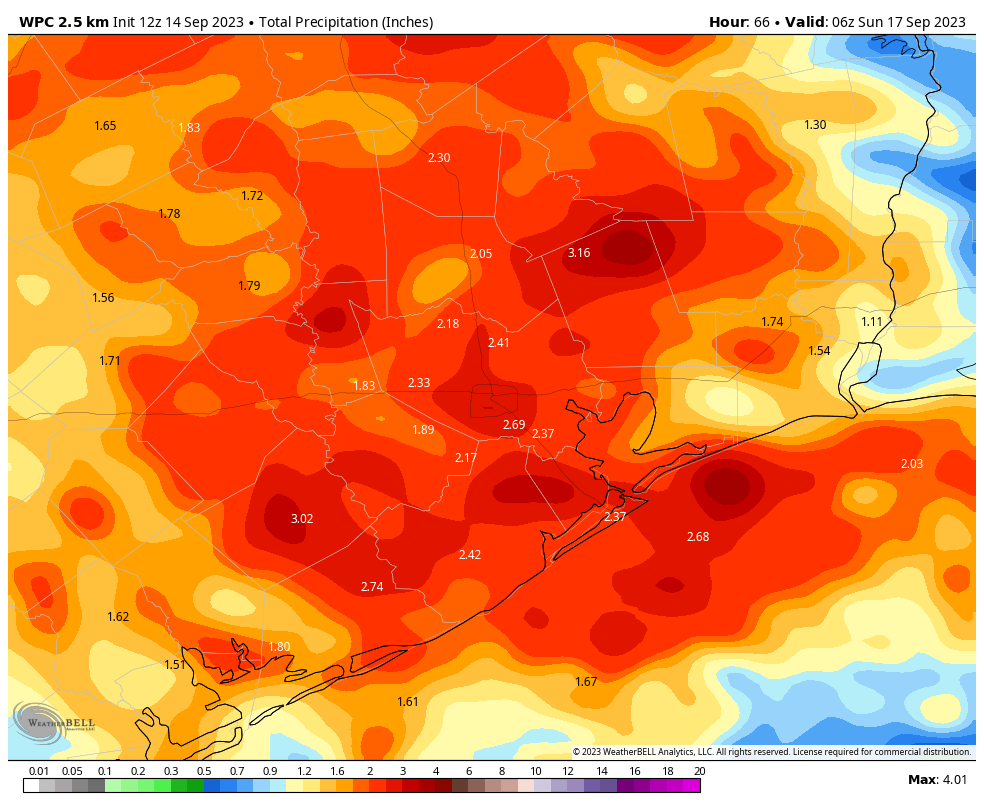 Thursday
Overall rain chances will be about 80 percent today given the favorable environment. Based upon the latest modeling I expect showers and thunderstorms to start developing by mid- to late-morning, with the greatest coverage during the afternoon hours. With mostly cloudy skies and rain cooled air, much of the region probably will record highs today in the mid- to upper-80s. Rain chances will slacken some overnight, but additional showers are possible.
Friday and Saturday
As of this point, both Friday and Saturday look to have similar weather conditions. We can expect partly cloudy skies and perhaps a 50 percent chance of rain both days. In terms of accumulations, both days may see rain totals measured in tenths of an inch, with a few higher isolated totals. Rain chances will persist into the evening and overnight hours. Both days should see highs of around 90 degrees.
Sunday
It now looks like a lesser chance of rain will persist into Sunday, probably something like 30 percent. Skies will be mostly sunny otherwise, with highs of around 90 degrees or a bit higher. Sometime on Sunday a weak front will push offshore, ushering in some slightly drier air into the region. This will effectively end rain chances, and should allow lows on Sunday night to drop into the low 70s for most of the area.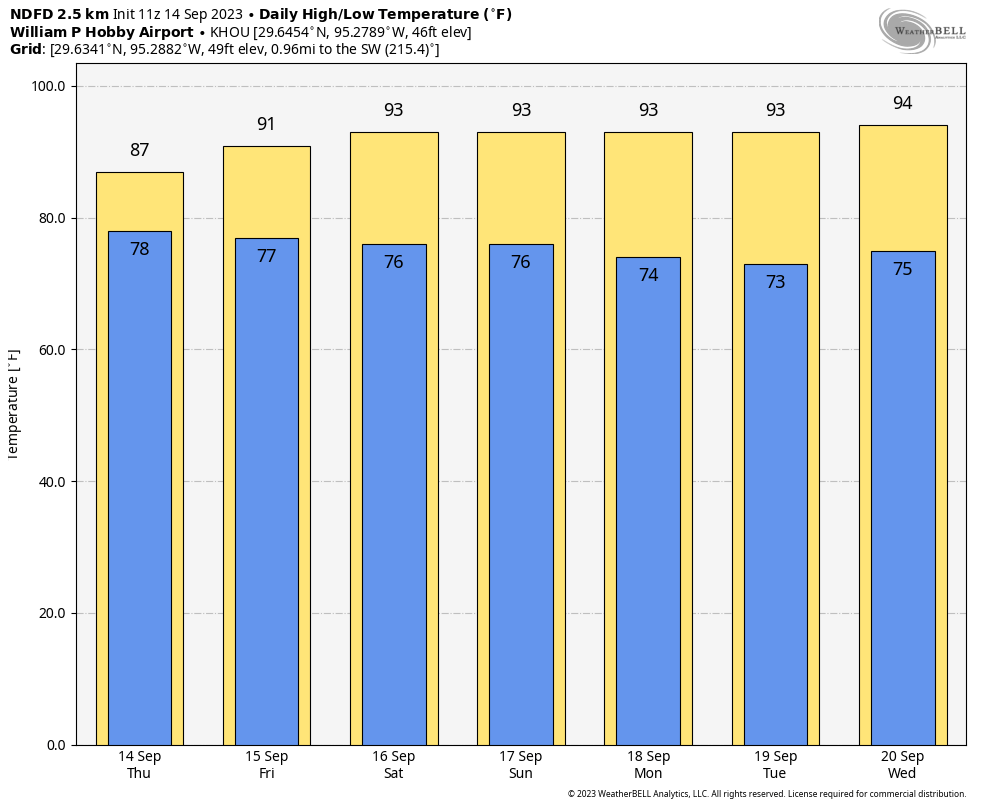 Next week
The slightly drier air should hang around for Monday and Tuesday, leading to some decently pleasant mornings and evenings. Highs will likely top out in the vicinity of the low 90s for most of next week, perhaps reaching the mid-90s toward week's end. As the humidity returns in full force by around midweek, we should start to see the return of a few clouds and rain chances of perhaps 20 percent each day. This is about how mid-September should feel as we await the true onset of fall in the form of a strong-ish cold front. (For which there is nothing in sight, I'm afraid).