After Houston reached 81 degrees on Monday (tying a record high set in 1911), the city has now recorded 12 days with high temperatures of 80 degrees, or warmer, this winter. According to the National Weather Service, the record for total number of 80-degree days in "winter," defined here as December through February, is 17, which has happened three times (1995-96, 1956-57, & 1910-11). We're likely to pick up at least two more 80-degree days this week, so that will put us at 14. I'd give us even odds of breaking the overall mark.
Tuesday and Wednesday
If you liked "winter" on Monday in Houston, you're going to love the next two days. A strong southwesterly flow of warm, dry air from Mexico will bring a surge of winter heat into the region.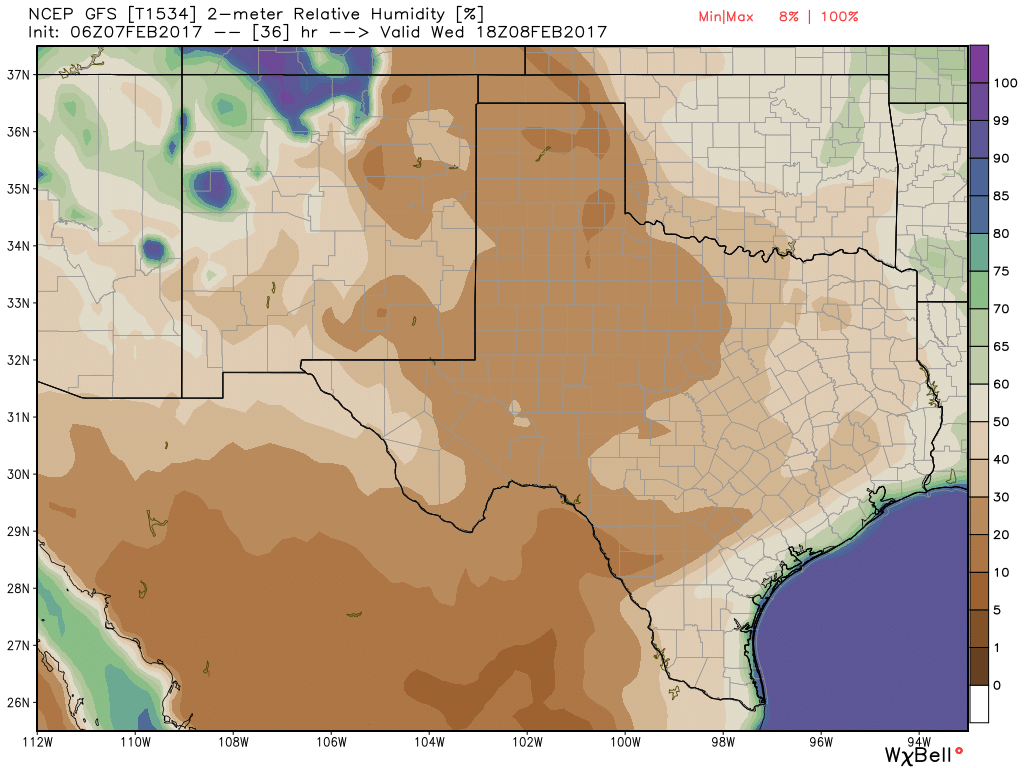 I'm anticipating high temperatures of around 85 degrees on both days, with partly to mostly sunny skies. Lows will fall to around 60 degrees. As drier air mixes down, fire conditions will increase so take care of sparks.
(Space City Weather is sponsored this month by Darrell Lee's The Gravitational Leap)
Thursday and Friday
A weak front arrives Wednesday night to provide some slightly cooler weather—I'd expect low 70s on Thursday and mid-70s on Friday. Partly to mostly sunny skies will prevail, and overnight temperatures should fall into the 50s for most areas, except for along the coast. Rain chances remain near zero.
Saturday and Sunday
Temperatures will climb back up to about 80 degrees this weekend, with partly sunny skies. As moisture levels rebound with the onshore flow, there will be a chance for some scattered showers and thunderstorms this weekend, but the details are still hazy at this time. I would not expect any significant rainfall accumulations.
Next week
The forecast for the start of next week indicates the possibility of some moderate to heavy rain (maybe accumulations of 1 to 2 inches?) associated with some storm systems during the Monday-Wednesday period, and warm temperatures in the 70s, before finally the passage of a cold front brings us some cooler, more winter-like weather.
Posted at 6:45am CT on Tuesday by Eric