After a mostly hot and dry weekend (some areas, particularly west of Houston weren't entirely dry, of course) we're going to see a pattern change this week, with some better rain chances returning. And don't begrudge the rain—we'll need it for what's ahead.
TODAY
As high pressure to the northeast of Houston continues to move off we should see some slightly better rain chances today, especially when temperatures near their peak levels in the low 90s this afternoon. Some of these showers could be locally heavy, although probably brief. For parts of Houston that don't see rain (likely a majority of the city) conditions will be pretty hot, with the heat index rising into the low 100s.
TUESDAY
On Tuesday most of the forecast models show a frontal boundary pushing into the Houston region. Now this isn't going to bring significantly cooler air, but it will bring some instability that should lead to fairly widespread showers, and the potential for some locally heavy rain that might briefly flood some streets. But I'm not anticipating any widespread flooding problems because these storms should develop and then weaken pretty quickly. Highs will depend upon the amount of rain coverage. For most areas accumulations should be well under 1.0 inch.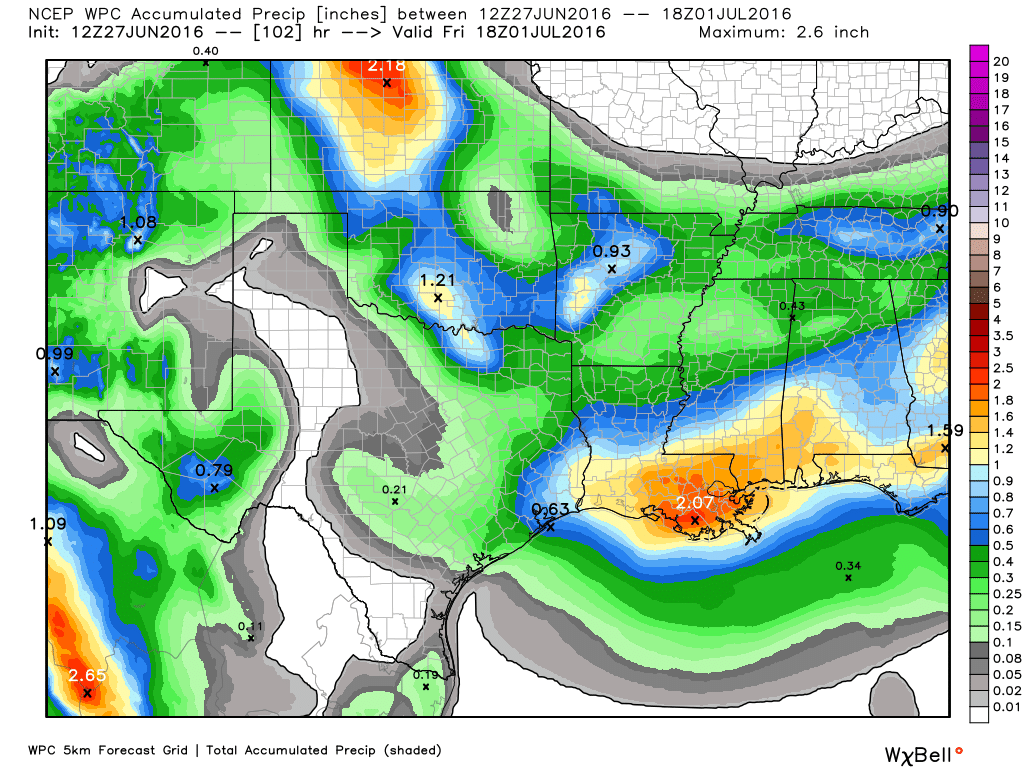 See full postWetter weather possible before a hot July 4th weekend