Houston's brief flirtation with winter-like weather will come to an end today, as low temperatures are unlikely to fall back into the 40s for at least a week now. It won't be hot for the next week—but it won't be cold either. For Super Bowl organizers, that's probably just fine.
Today
Houston will have another really great day today, with highs climbing into the mid- to upper-70s under sunny skies. Humidity levels will remain fairly low, but moisture will begin returning along with some southerly winds. Lows tonight will be in the upper 50s.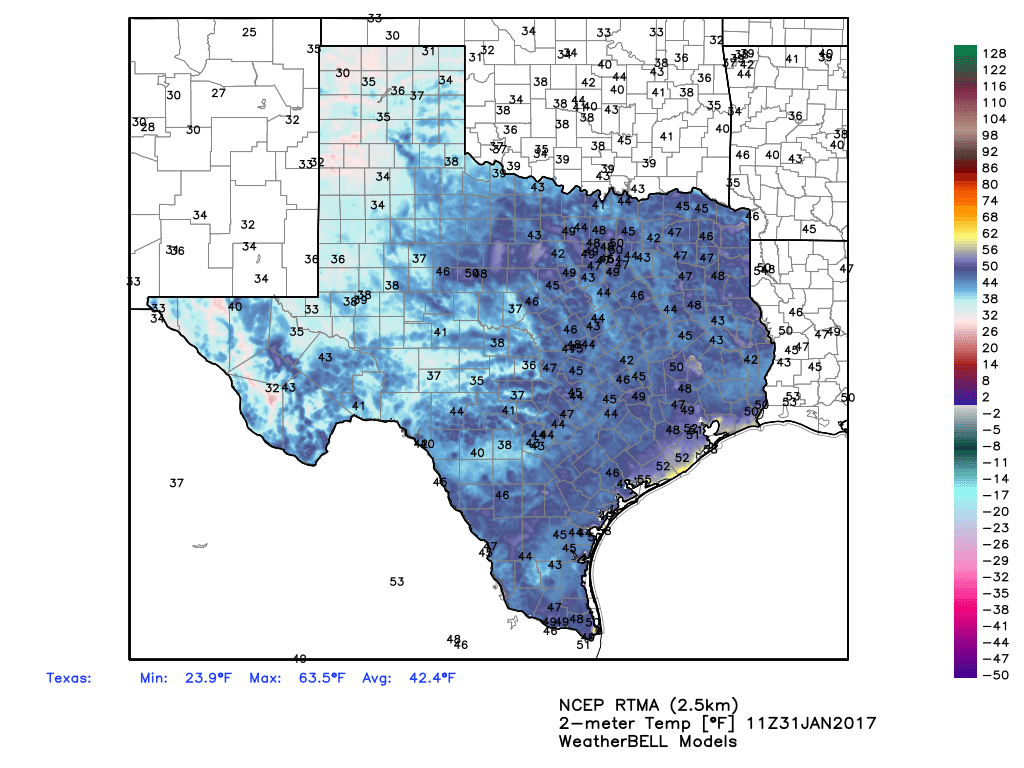 Wednesday
Conditions will be much like Tuesday, although a few degrees warmer, and a little bit more humid with mostly sunny skies. Some fog is possible Wednesday night and Thursday morning.
Thursday
A weak cool front will move into the area, bringing some slightly cooler weather and low rain chances. Still, for the most part, this should be a pretty nice day, with highs in the mid-70s and partly sunny skies.
(Space City Weather is sponsored by Westbury Christian School for this month)