February began with 80-degree weather, and it's going to end with 80-degree weather for southeast Texas. In between just a single, solitary day (February 16th) recorded a below normal temperature. For Houston, it's really been like the second half of winter never happened.
Today
As mentioned, temperatures today will be quite warm, likely rising into the low- to mid-80s under partly to mostly cloudy skies. Lows tonight will probably only fall to about 70 degrees. For February—even the end of the month—this is just incredibly steamy weather.
Wednesday
The pre-dawn hours on Wednesday will remain warm, but a cold front will move through the area between sunrise and about noon. The big question is whether it rains. While there surely will be ample atmospheric moisture (thanks to the onshore flow Monday and today), and lift from the front, it seems probable that a capping inversion will limit rainfall.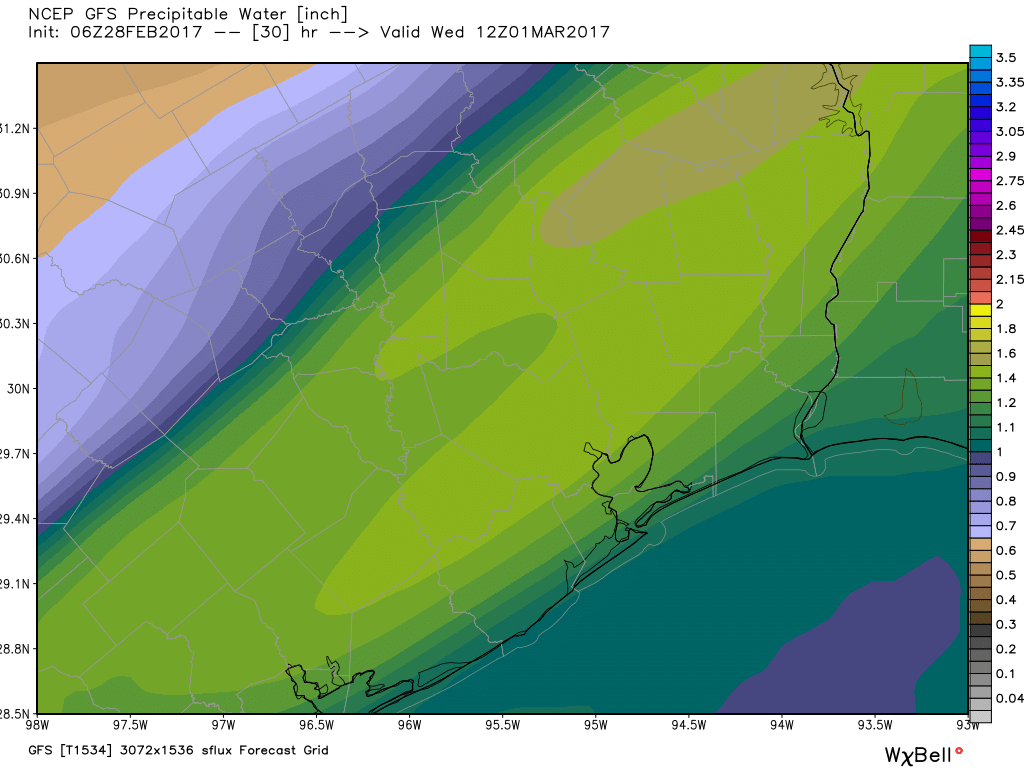 Thus while we can't rule out showers and a few thunderstorms, I think the front will largely be a dry or briefly wet passage. Highs Wednesday will probably hit about 80 degrees before temperatures cool off (along with much drier air) during the afternoon hours. Overnight lows will fall to around 50 degrees.
(Space City Weather is sponsored this month by Darrell Lee's The Gravitational Leap)