Northern parts of the Houston region experienced some pretty gnarly weather this morning, with damaging winds, reports of dime- and quarter-sized hail near Conroe, and rainfall rates in excess of 2 inches per hour. The radar also indicated the formation of some tornadoes, but they were not confirmed by ground observations. However those storms, associated with a warm front, have now moved out of the greater Houston region. Conditions should be mostly calm area wide for the next couple of hours.
With that said, a large squall line of storms now east of Interstate 35 will move toward Houston this afternoon, likely reaching the region during the 1pm to 4pm CT time frame. Because of the moist, unstable air mass, the National Weather Service has issued a tornado watch from 1pm to 6pm for the entire metro area along, and north of Interstate 10.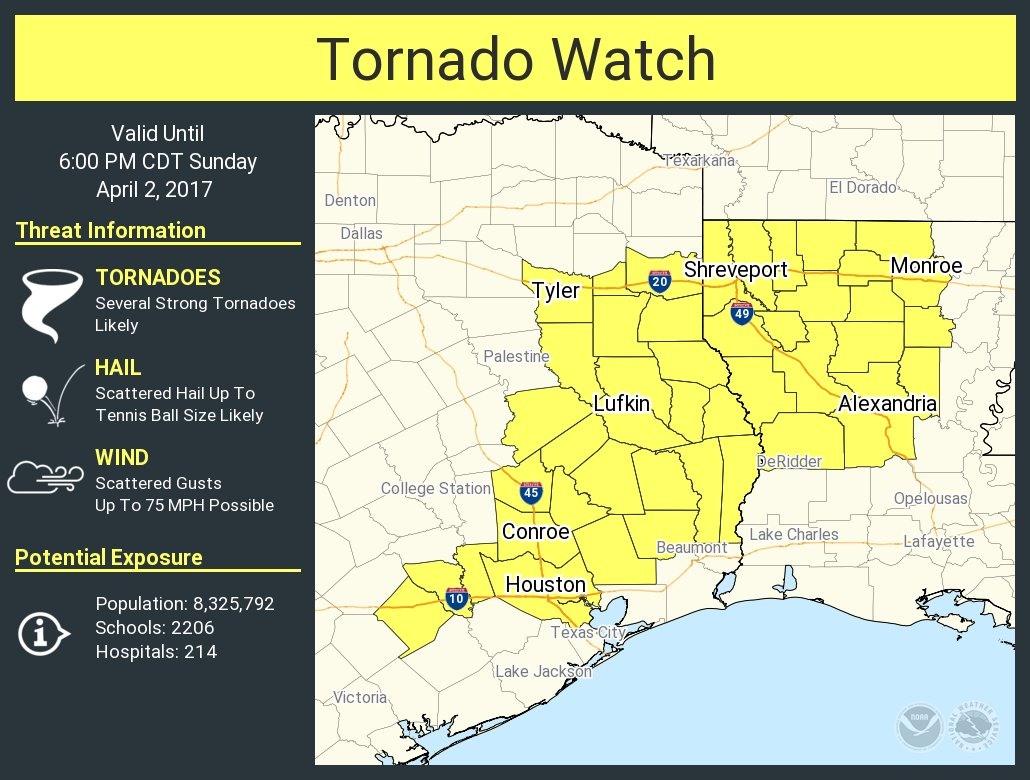 Why are we not as concerned about the southern half of Houston? Based upon the movement of storms in central Texas, it appears that most of the severe weather will occur over the northern half of the metro area. It is not entirely clear to me how much rain will fall south of Interstate 10, or whether it will just be mostly windy with dark clouds.
In summary
Matt has put together the following graphic to help understand the various elements we're watching this morning, and into the afternoon hours (click to enlarge).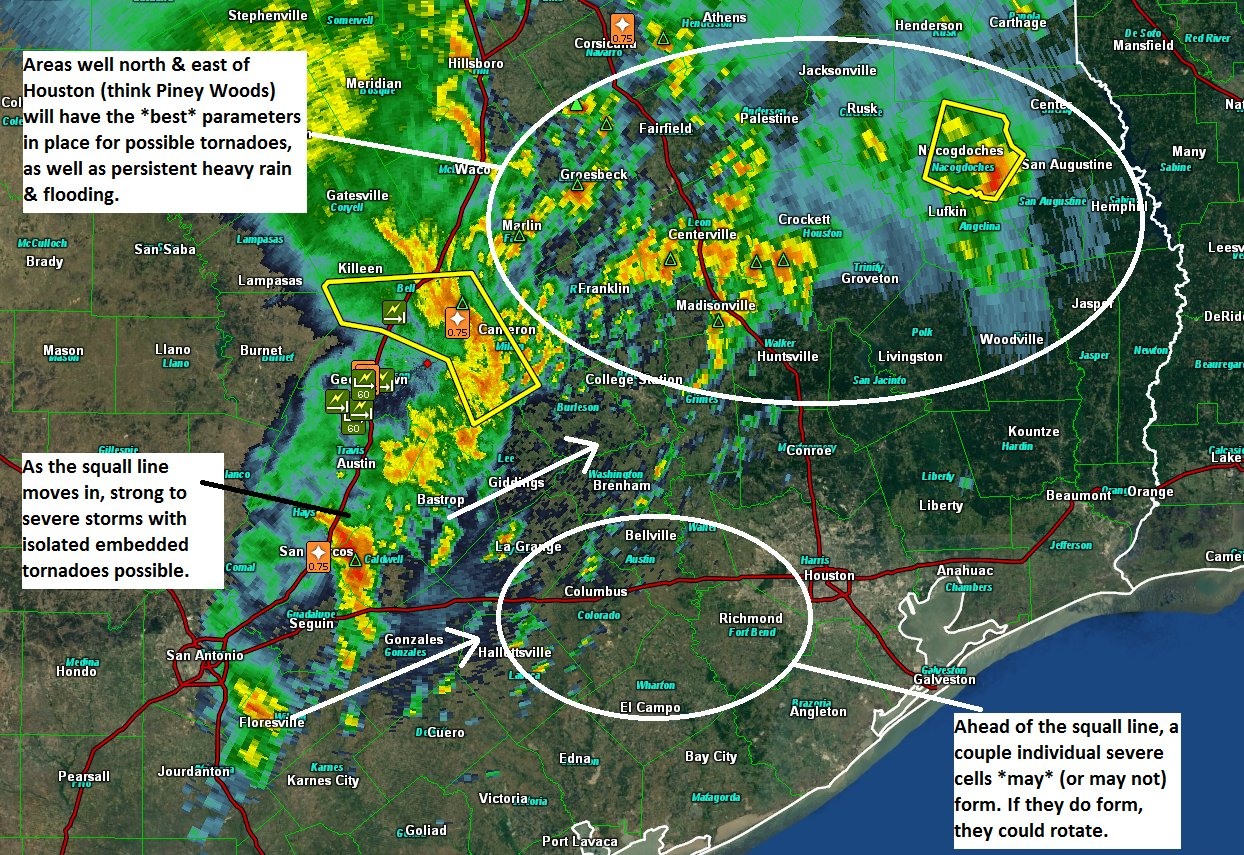 The bottom line is this: We're most concerned about the threat of tornadoes north of Houston, but we can't rule them out in Harris County. The heaviest rain this afternoon is also likely to occur north if I-10, but we can't be sure how the storms will evolve as the move east from central Texas into the Houston region—will they strengthen, or weaken; and will they redevelop closer the coast?
Posted at 11am CT on Sunday by Eric
(Space City Weather is sponsored this month by The Mole, a Jonathon Price novel.)