Unsettled weather is going to be the main story this weekend, as we continue to bounce around in a weather pattern that resembles something more like a roller coaster ride than anything. Here are the details.
Friday
A change is afoot this morning. Overnight, winds shifted solidly onshore, and as you step outside this morning, you may not like how it feels.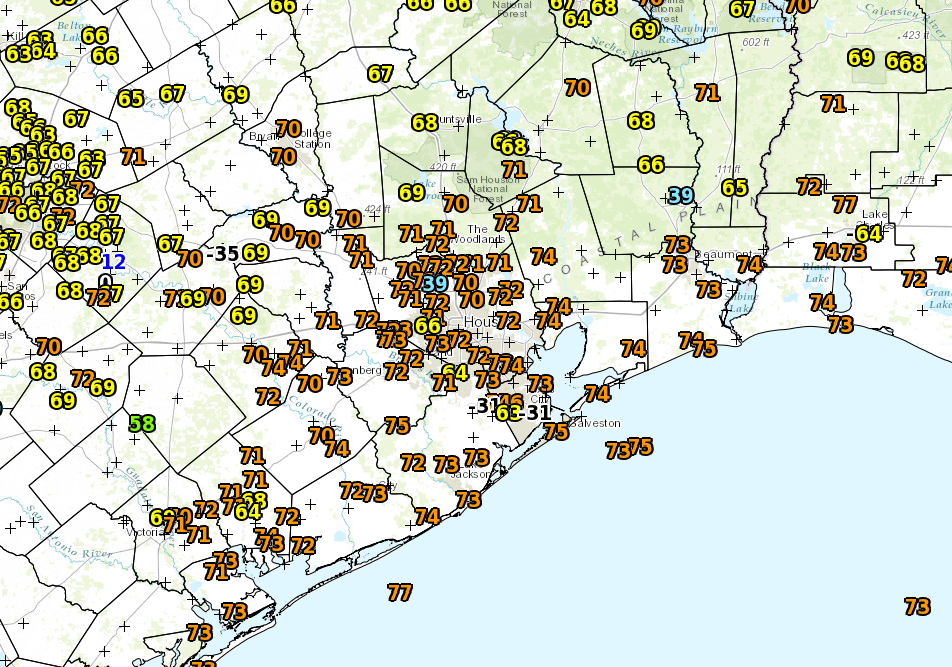 Onshore winds mean higher dewpoints which means more humidity. It's back, and it's staying through tomorrow. Outside of the high humidity and temperatures, expect an otherwise nice day today. We'll see a mix of clouds and some sun. We have a good shot at making another run at 90° this afternoon if we can get enough sunshine. Combined with humidity, it will feel like closer to 100° outside. Unpleasant. With strengthening southerly winds, there is also the potential for some minor coastal flooding starting late tonight and continuing into tomorrow night.
(Space City Weather is sponsored this month by The Mole, a Jonathon Price novel.)