The heat will continue as high pressure remains more or less in control of Houston's weather. Why? High pressure occurs when air above sinks downward—this increasing the pressure of the atmosphere at the surface. This descending air generally inhibits the formation of clouds, and very often prevents moist air at the surface from rising, and returning as precipitation. So hot, and sunny.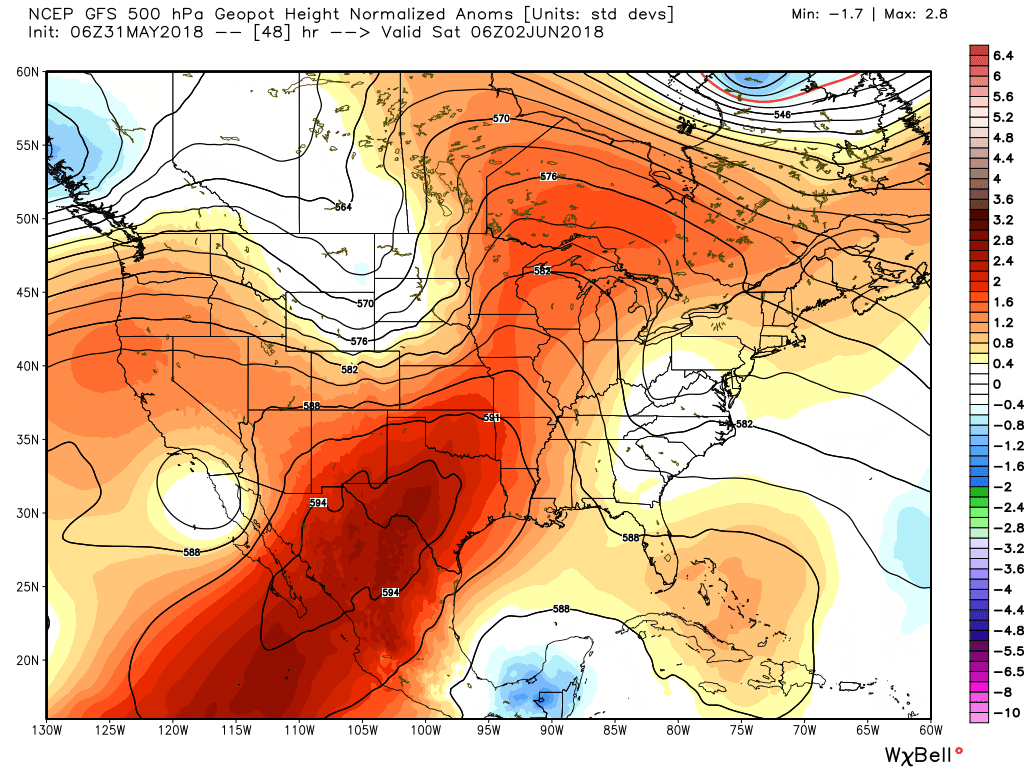 Thursday, Friday, and Saturday
And this is just what we're going to get for awhile—hot and mostly sunny, with highs in the mid-90s for the most part. Warm nights in the mid- to upper-70s. Not much more to say as high pressure dominates our weather.