We failed to reach a record low temperature yesterday, our last best chance to do that for awhile. But nevertheless, it certainly has been a nice couple days across Southeast Texas. Keep this one in the memory bank to get you to October. Summer will be returning today and tomorrow.
Today
While today won't be quite as nice as the last couple days, humidity will only slowly return through the day. Look for an outside chance of a shower or two, mainly along the coast this afternoon. Otherwise, expect low-90s today under blue skies and sunshine.
Weekend
Rain chances return this weekend, but not everyone is going to get wet. Look for scattered showers or storms both Saturday and Sunday afternoons as the sea breeze works inland from the coast. If you are lucky enough to see a thunderstorm, you could see as much as a half-inch to an inch of rain perhaps. Most will see less than that, and others still will see nothing at all.
We really could use some rain. Over the last 30 days, unless you live in places like The Woodlands or Spring or Conroe, you're probably hurting in the rainfall department.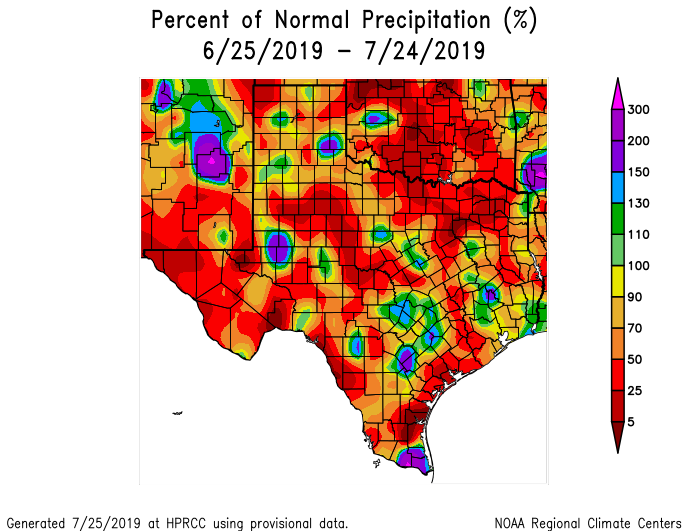 In Fort Bend County, for instance, you've seen 25 to 50 percent of normal rainfall over the last month. So, it's no secret that we're hurting for some rain. As always in Texas, be careful what you wish for, but hopefully some of us will cash in with this weekend's showers.
Outside of any storms, it will be a partly sunny and hot weekend. High temperatures will hit the low- to mid-90s and low temperatures won't get much past the mid- to upper-70s.