Tomorrow is the first day of August, which means we are now heading into the peak of hurricane season for the Texas coast through the end of September. It's a marathon, and it's important for all of us, residents, public officials, and forecasters alike to pace ourselves through the next few weeks. That's partially why Eric and I are here, to let you know when a system is worth spending time worrying over. And right now, there's nothing out there we need to be seriously concerned with.
Tropical outlook in a sentence
We are seeing tropical waves begin to move across the Atlantic with a little more aggressiveness now, and while some systems may develop over the next couple weeks, none at this point is a Gulf concern.
Near-term summary
The tropics have come to life in the last week, with several tropical waves that have at least managed to hold together more respectably than anything we've seen since hurricane season began.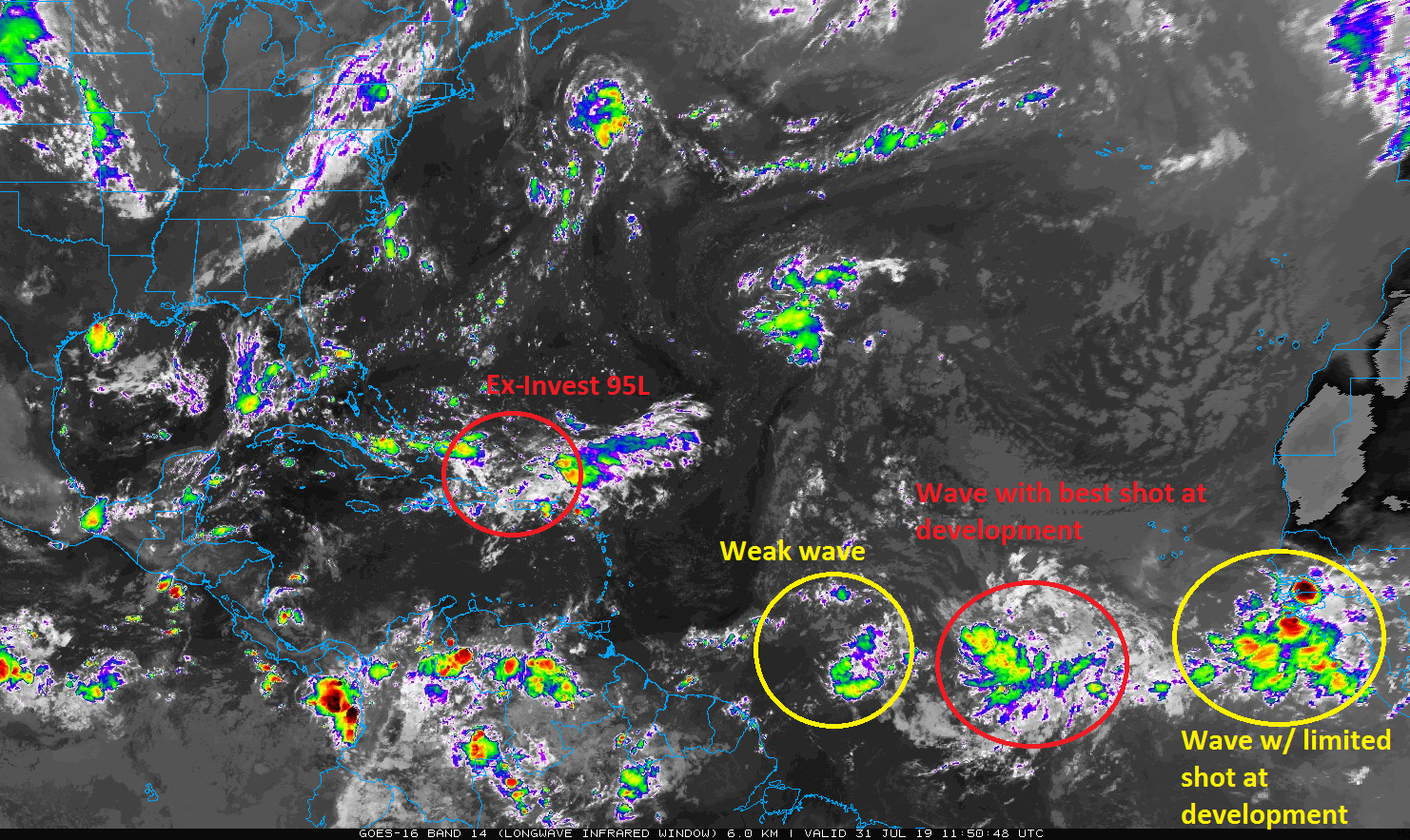 You can see the waves lined up from earlier this morning on the satellite image above. The first one of note is what had been dubbed Invest 95L by the National Hurricane Center (NHC). It's moving into the Bahamas now. It's not organized in any meaningful capacity, and I believe it has lost the 95L tag, but the NHC gives it about a 10% chance of doing so over the next few days. Because of another trough digging into the Eastern US, this system will likely get pulled north and northeast toward or east of Florida. At this point, I think this one is a non-issue.
Slightly longer-term outlook
The next wave is about two-thirds of the way to the islands from Africa and is not a concern. Behind it, however, is a rather robust wave that I think has a pretty good shot of development.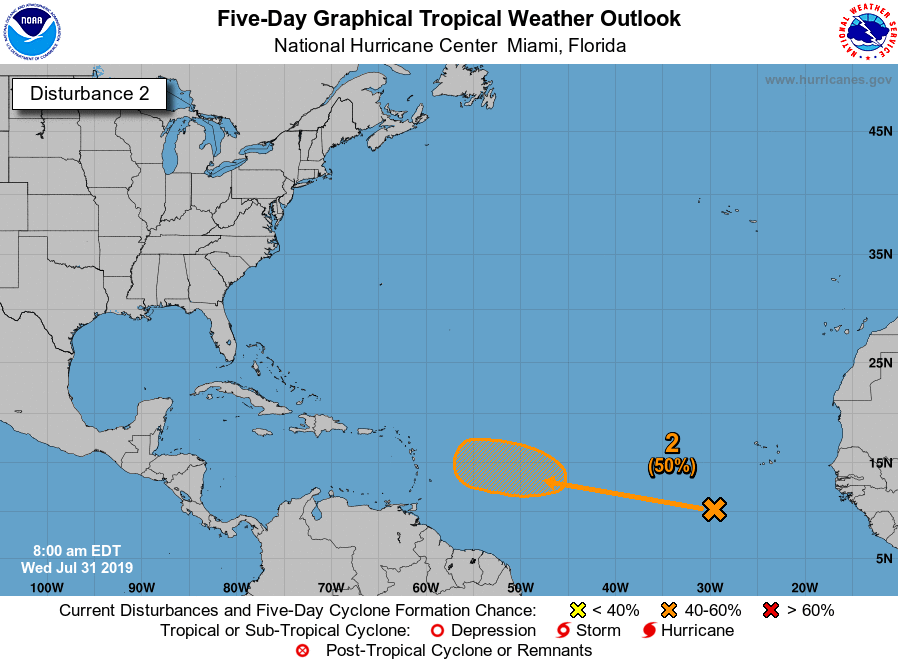 This one will not develop in a day; the hurricane center is giving it a 50 percent chance of development by the weekend just east of the Caribbean islands. Where does it go from there? Read on.