Temperatures this morning have fallen into the 50s across much of the city—with only the coast holding out at slightly above 60 degrees—and this is the coolest weather Houston has seen since mid-April. This is also as cold as it's going to get for a while here. But the good news, if you like fall, is that we should see a few more fronts in the next week to keep our region on the mostly dry and mild side going into next week.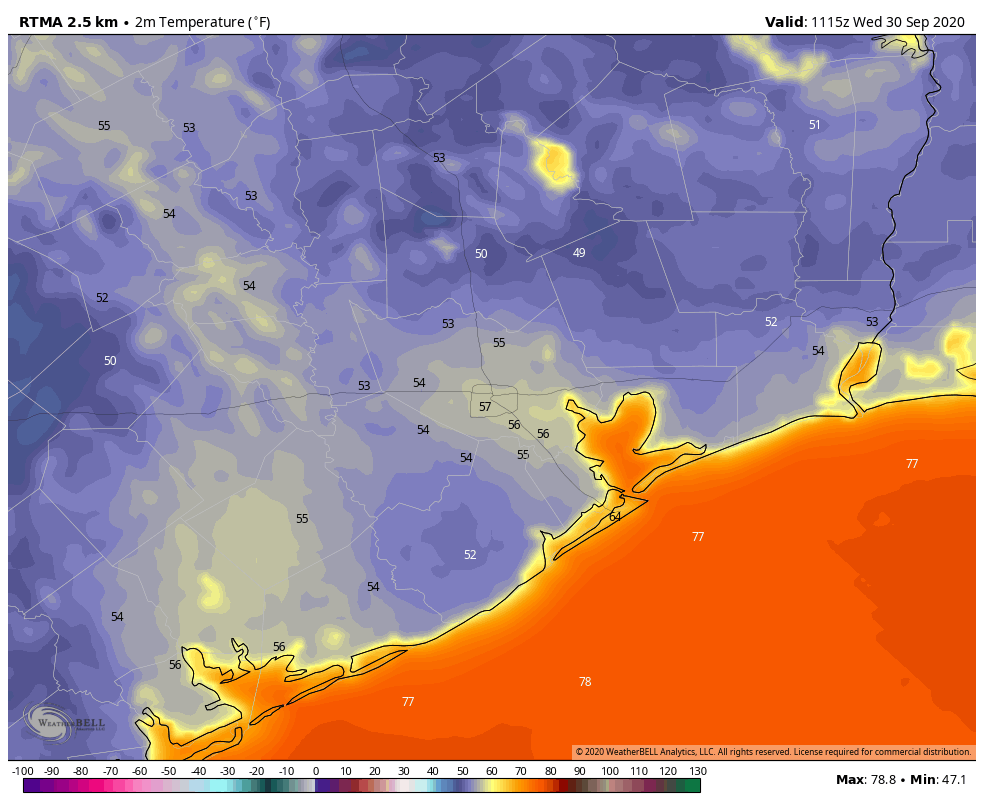 Wednesday
Not much to say about today's weather. We're going to see sunny skies, with a high temperature in the mid-80s. Light winds will shift to come out of the southwest this morning, and that will slowly begin the process of returning the onshore flow. Lows tonight will probably be about five degrees warmer than Tuesday night.
Thursday
This will be a warmer day with the influence of a southerly flow, likely allowing high temperatures to push into the upper 80s under sunny skies. But just as Houston shows signs of heating up, a moderate push of cooler and drier air will arrive late Thursday night or Friday morning.
Friday and Saturday
This weak front should make for a splendid weekend, with highs in the low 80s, lows in the low 60s for all but the coast, and lots of sunshine. It's not going to be "cold" by any stretch of the imagination, but it's not going to be hot or humid either. This is fall in Houston!
Sunday
This should be another day like Thursday, as the influence of the onshore flow begins to warm things up. We should see highs in the mid- to upper-80s with partly sunny skies and moderately more humid air. However we think yet another weak (or maybe stronger?) front will arrive late on Sunday, or early Monday, to keep the heat and humidity in check.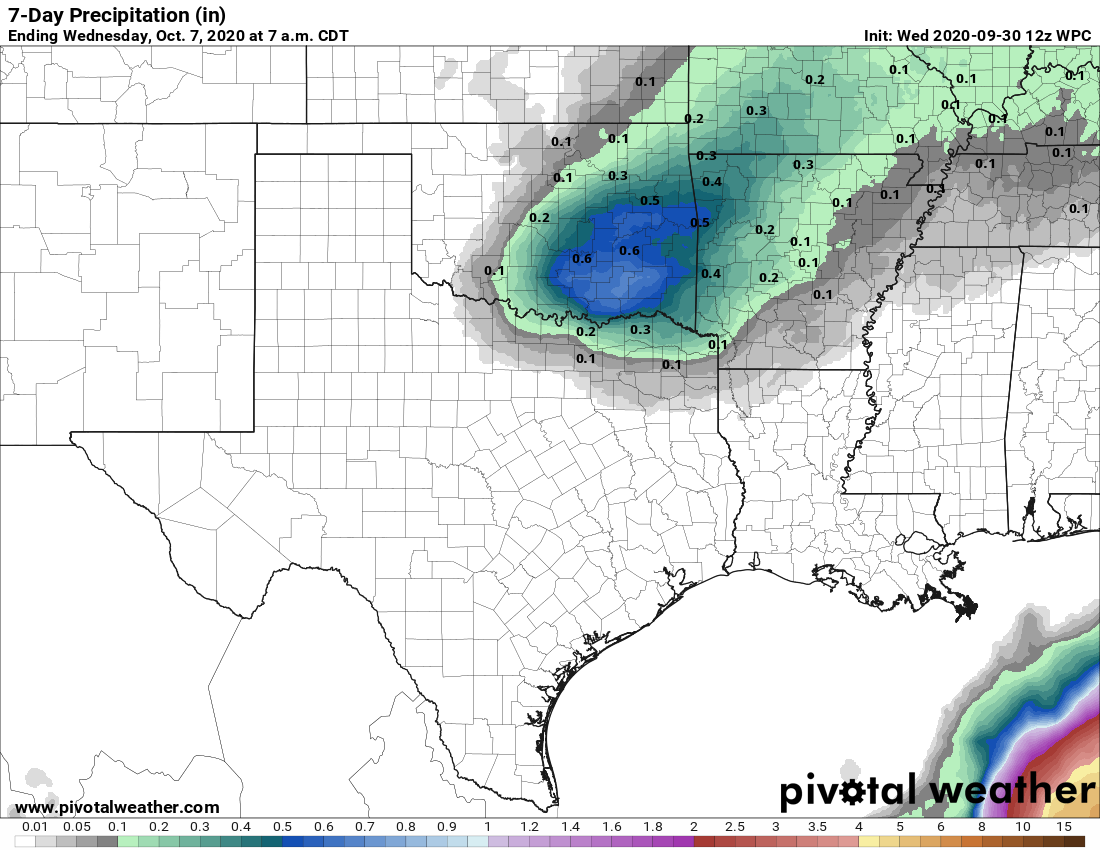 Next week
As a result of Sunday or Monday's front, the early part of the week should keep us in the realm of highs in the 80s, and lows in the upper 50s to 60 degrees. Some clouds may return by the middle or end of next week, but our first real rain chances probably don't come until next Friday or Saturday.