Temperatures peaked in the middle 90s on Thursday, as we saw a little more morning cloud cover and a lot of haze than in prior days. Incidentally, the haze isn't Saharan dust for a change. It is actually courtesy of the wildfires you've likely heard about in the news in the West.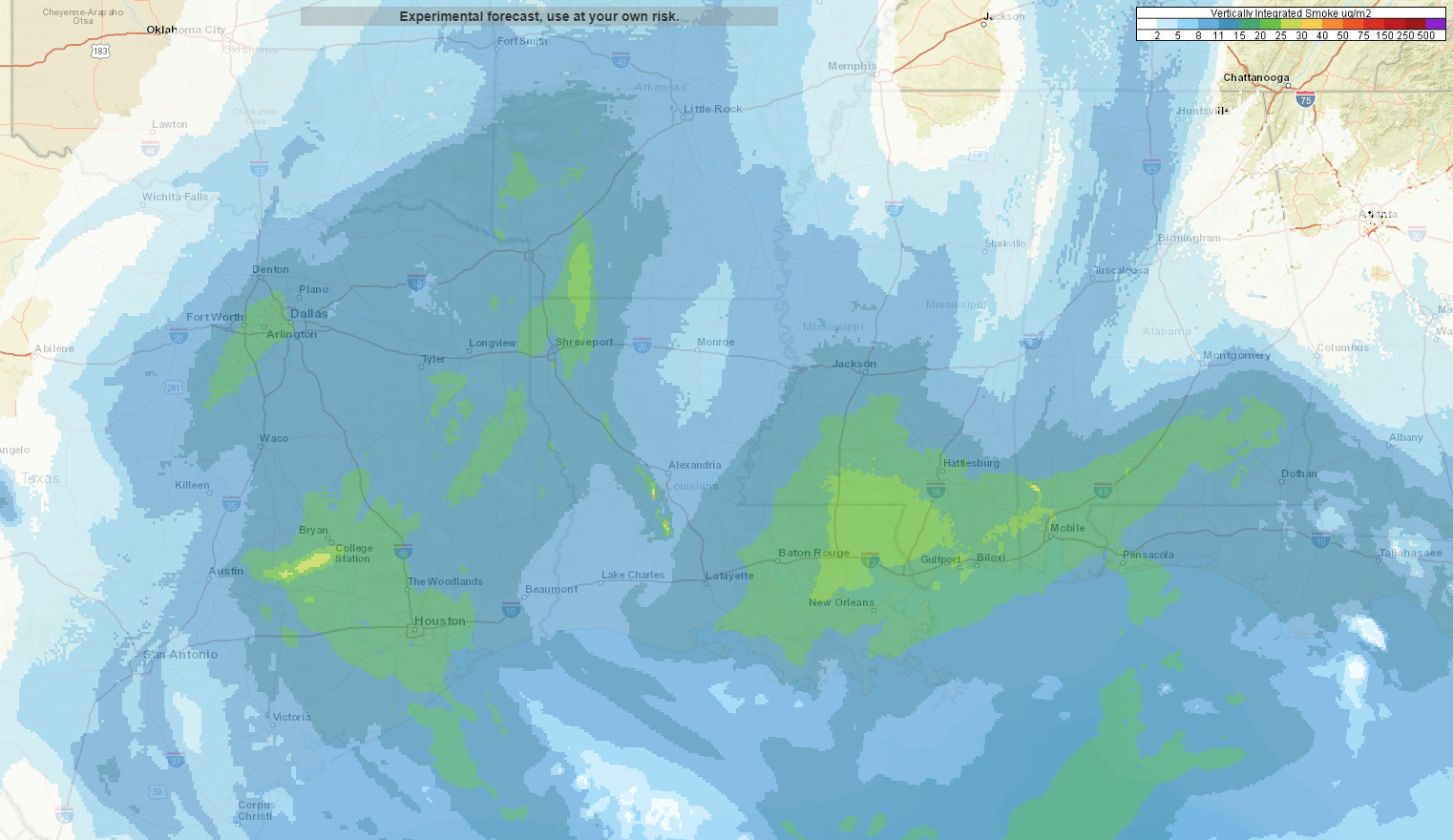 Expect somewhat poor air quality, with haze and smoke, along with elevated levels of ozone to impact the region through tomorrow. Air quality should slowly improve by the end of the weekend. Temperatures will not improve much unfortunately.
Friday and Saturday
It looks like we'll be experiencing more in the way of typical August weather over the next couple days, but with very low rain chances. Folks will be lucky if they see an isolated downpour through tomorrow. Otherwise, it will just be hazy, sunny, and humid. High temperatures today and tomorrow should approach the upper-90s to near 100 degrees. Morning temperatures will be in the upper-70s, with a face full of humidity.
Sunday and Monday
Things change just a little here. I would expect partly to mostly sunny skies, with high temperatures generally in the mid-to upper-90s and AM lows again just under 80 degrees. The main difference between Sunday & Monday versus today and tomorrow will be a slight boost in rain chances. If chances today and tomorrow are 10 to 20 percent, chances Sunday and Monday will be roughly 20 to 30 percent. So, you're still not necessarily likely to see any showers, but your odds are a bit higher here than they will be today or Saturday.

Tuesday and beyond
We continue to see signs of a subtle pattern change next week that should boost rain chances each day just a bit. No days look like washouts, and we won't magically rid ourselves of the heat unfortunately. But, we should see greater coverage of showers and storms beginning on Tuesday. Temperatures will be contingent on rain. Days with greater coverage of storms will probably "only" be in the low- to mid-90s, with pockets of cooler temperatures where the rain is most frequent. Otherwise, expect solid mid-90s and plenty of humidity.
Looking further out, I think it's worth noting that the trend of a quiet Atlantic tropics that we've been gifted with much of this season may come to an end sometime later next week. To be clear, I see absolutely nothing specific that we need to worry about in Texas right now. No models are showing any storms hitting our region. But all indications from weather modeling suggest that conditions over the Atlantic basin will become at least temporarily less hostile to tropical development. We just want you to be aware that you'll likely start hearing some rumbling about the action picking up out there. A good reminder to update your hurricane kits, but again, nothing anyone needs to worry over right now.
Harvey review
I will personally never forget what I saw and felt on the morning of August 24th one year ago. After going to bed with questions as to how then-Tropical Storm Harvey would play out, I woke up early that Thursday and opened a satellite loop. Some tropical storms just acquire what I call "the look." It is symmetry, it's size, it's aesthetics, and the "great" ones seem to always possess that look. And Harvey had it on this particular morning. It was ready to explode, and it was the first point in time that I remember really coming to terms with the reality that this was going to be bad.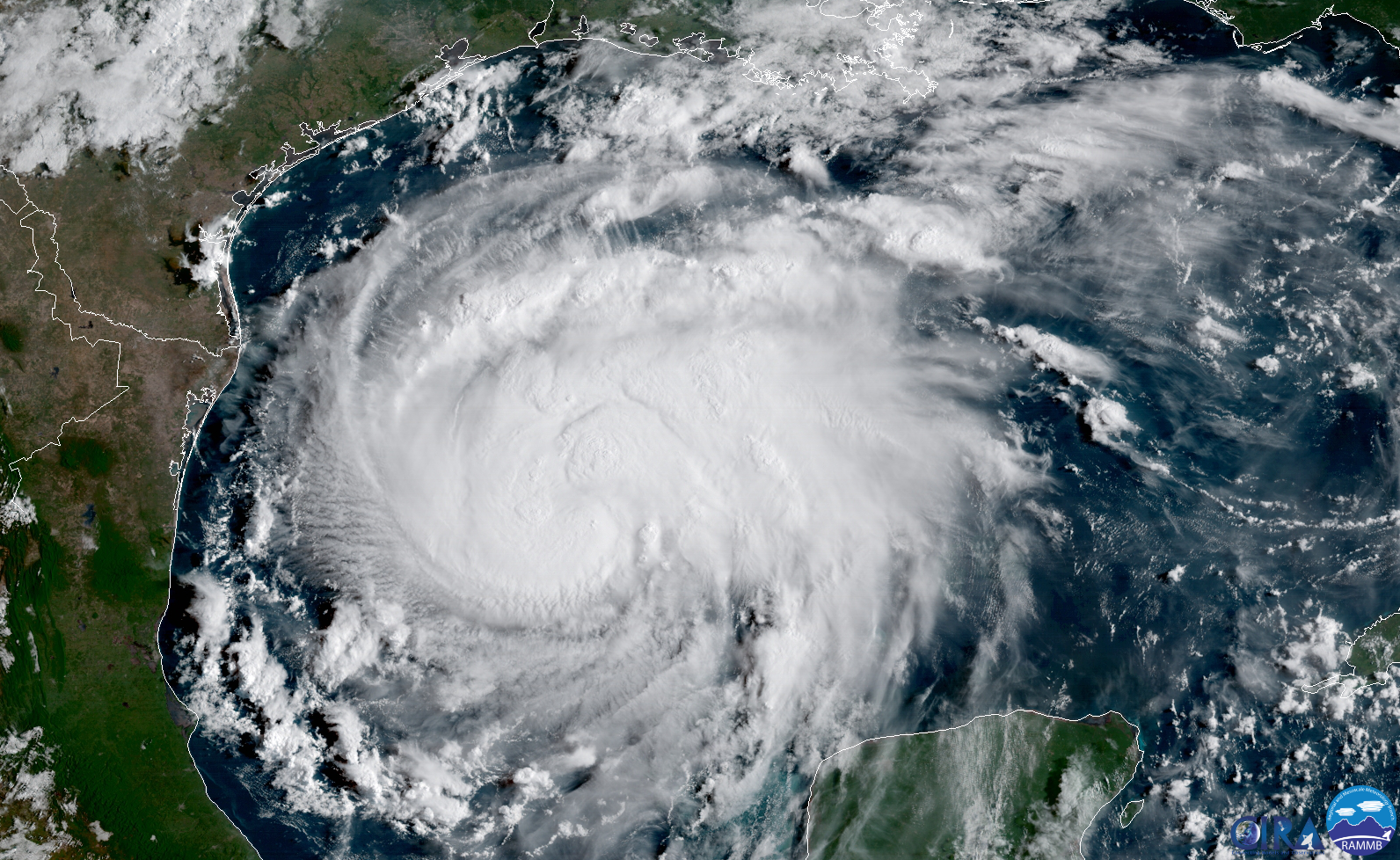 Our post on this morning last year discussed that the forecast intensity of Harvey had increased quite a bit. It was forecast to make landfall as a major category three hurricane, with maximum sustained winds of 115 mph. We mentioned that the National Hurricane Center had Houston at about 70 percent odds of tropical storm force winds, but only 20 percent for hurricane force winds. Thankfully, that was a little overdone. Hobby Airport never achieved sustained tropical storm force winds, though they did gust to 48 mph on a couple occasions, especially as Harvey began to exit the region.
In re-reading that morning's post, I think it was good of us to mention how we were intentionally not showing individual models because their solutions were extreme. I know some might disagree, but in hindsight, I think if we did this all over again (please, no), I'd want us to do the same thing.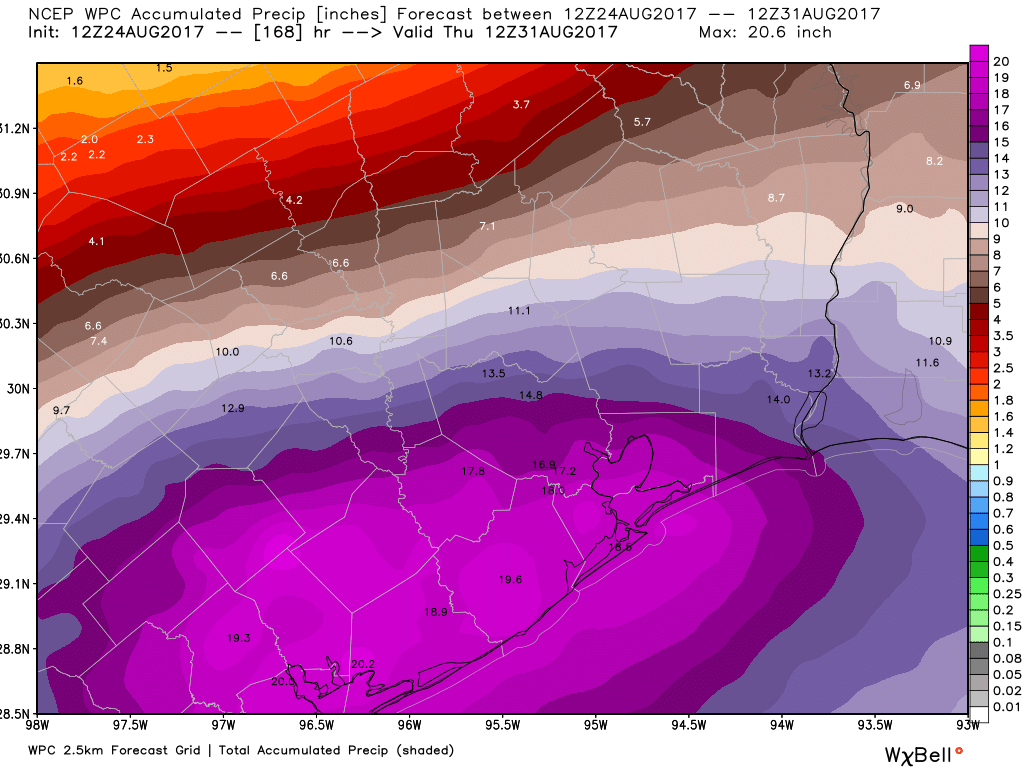 Why? The biggest drawback of the weather models was that they could not resolve the rainfall bullseye's placement. Thus, if we had shown them, we may have incorrectly misled some folks into thinking that the Victoria area was going to be the jackpot for rain, as modeling often showed. You can see even the NWS forecast above implied that. Personally, that forecast was about as good as anyone could realistically do at that point. Saying 15-20″ of rain was forecast was already pretty bad. Eric's post that morning explained this well I thought. He stated:
"What you need to know is that these maps are far from gospel, and the forecast is likely going to change. But they're nonetheless illustrative of the kind of very serious flooding threat that coastal Texas faces over the next week. Also worth noting: Some areas will probably receive greater rainfall totals than those displayed on these maps."
That ended up being pretty, well, right. I sometimes catch myself forgetting how tough it was to both forecast the amounts that were being suggested and explain to folks how it was even possible that it could be worse than that. Thursday, August 24, 2017 was the day Harvey's threat really began to sink in.
Bond Election
If you live in Harris County, don't forget that there's an election this weekend. It's a vote for the $2.5 billion bond issue that would provide money for dozens of flood resiliency and mitigation projects. It would give the county access to that money, in addition to a federal government match of up to $2 billion for projects. The alternative? The county has access to $120 million per year from the flood control budget. Many of the projects needed are documented. The Houston Chronicle did a nice job putting together a web page where you can input your ZIP code and return a list of flood control projects earmarked for your neighborhood. You can find out more details and where to vote at the Harris Votes website.