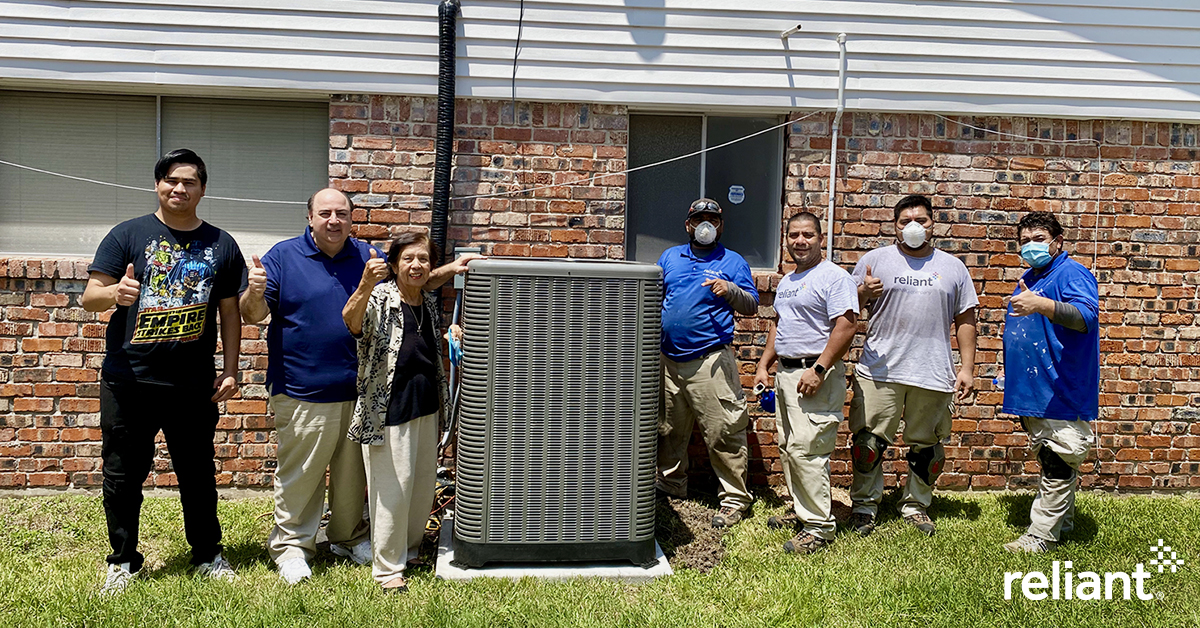 We're thrilled to announce that lifelong-Houstonian James Young has won a free AC System from Reliant. As you may recall, this is the second year of this promotion that Reliant has offered to readers of Space City Weather. James' previous system was 20 years old, and let's let him take it from here:
"A few weeks ago, my neighbor was searching for a new electricity provider. He asked me if I was pleased with my Reliant plan and I said, 'Yes, I couldn't be happier!' Well, I was wrong! When I heard I was the winner of Reliant's 2020 Summer AC Sweepstakes, I was happy beyond belief! I had a Ruud system that was over 20 years old.  Knowing that it was replaced with a new, Ruud high-efficient unit brings me great peace of mind. I send my sincerest thanks to Space City Weather, Ruud for their great products and Reliant for their great installation, reliable power and fantastic customer service. I'm looking forward to having the 'coolest' summer that I've had in a long time!"
James is the winner of Phase I of this sweepstakes. If you've already entered to win, you're set for Phase II, which ends on September 15. But if you haven't entered yet, there's still time to do so by visiting here. Full contest rules are also available at the link.