Hurricane Laura has rapidly intensified today, with 145-mph winds. Matt's post from this afternoon has the storm's effects pretty well covered for both Houston, Beaumont, and points east. This is an extremely dangerous storm and will prove especially punishing for western Louisiana.
Below you'll find the National Hurricane Center's 4 pm CT track update. The track line remains the same, but the cone has moved further away from Houston as it has shrunk. There is high confidence in this forecast track. Laura is turning. It will continue to turn.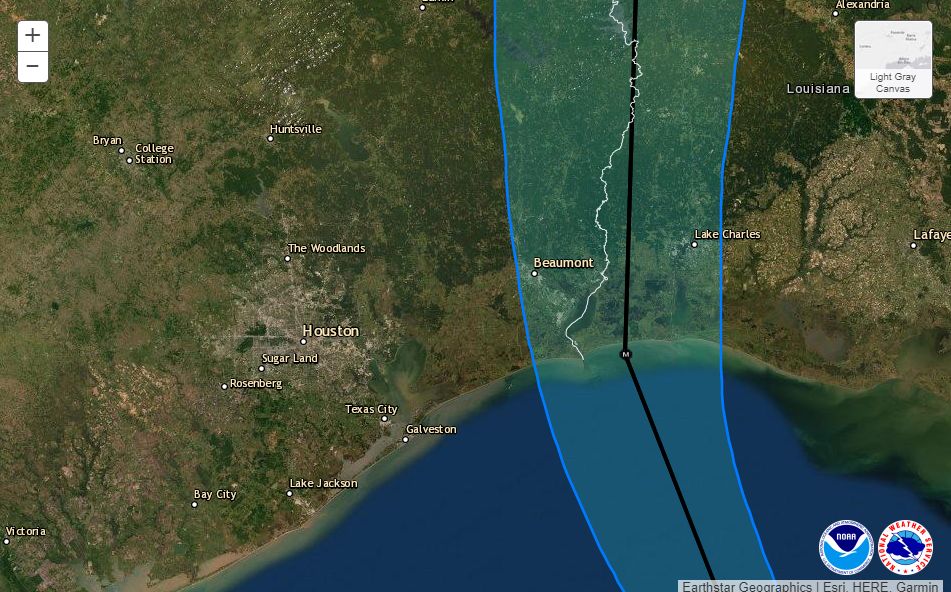 Power outages
We continue to think the main issue tonight in the Houston area will be power outages due to localized, strong wind gusts that may reach 50 or even 60 mph. Sustained winds will be lower. Our best comparison for this event is Hurricane Rita. According to its financial documents, CenterPoint Energy had 1.9 million customers in 2005, at the time of Rita's landfall. After Rita, the company reported that 715,000 customers lost power in its greater Houston service area, about 38 percent of customers. This map shows that most of those losses were on Galveston Island and clustered in the eastern half of its service area, as you would suspect.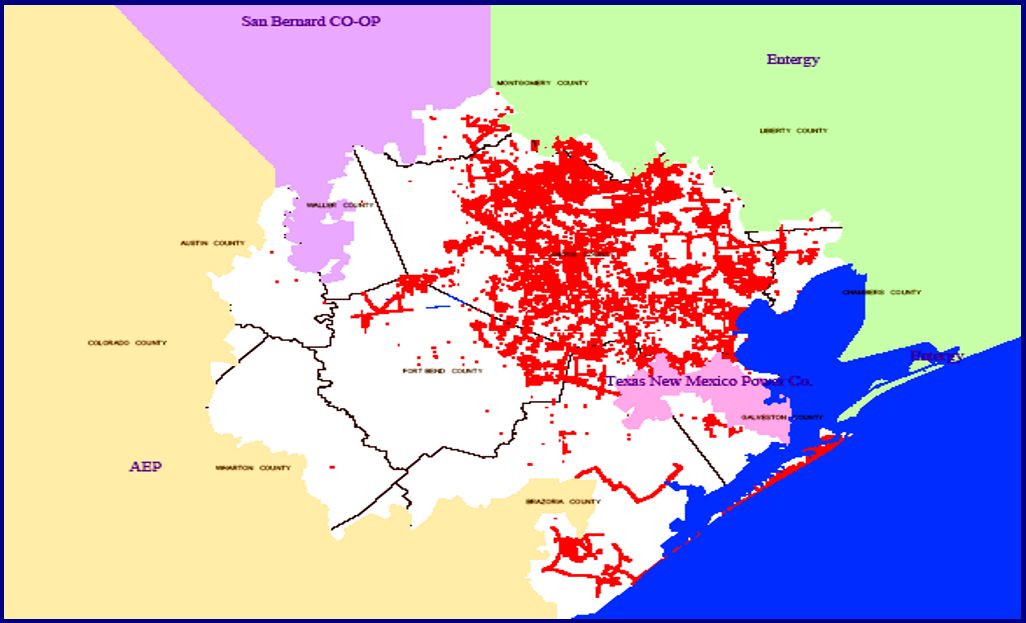 About half of those customers had service restored by 10pm that night, and more than 80 percent had service back by Monday evening, about 2.5 days after the storm's passage. Nearly all customers had service back within five days.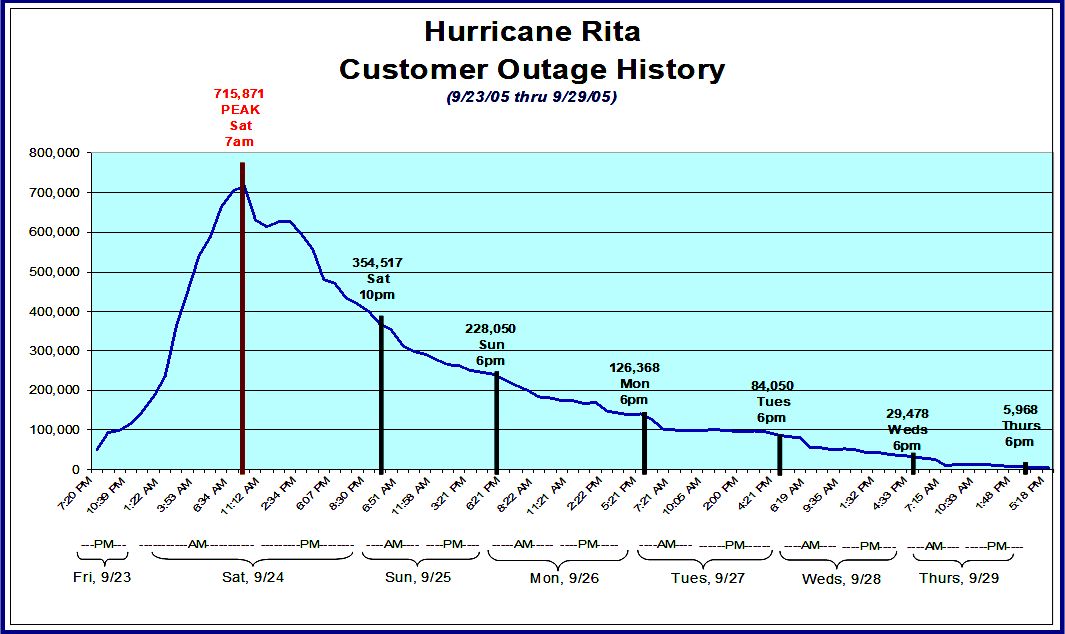 CenterPoint serves about 2.5 million customers in the region now. We don't think outages will be as severe tonight for a couple of reasons. Although Laura is likely to be stronger than Rita at landfall, it should also be further east than that storm, and also has a smaller field of tropical storm force winds, about 175 miles compared to 205 miles for Rita. So we think there will be fewer gusts in the region, and the wind effects should be shorter lived as Laura continues to scoot along.
Hi, Eric! When crunching your numbers, please keep in mind that we now serve over 2.5 million in the Greater Houston area. Since Rita, we've also deployed new tech, such as smart meters and intelligent switching devices, to limit the number and duration of power outages.

— CenterPoint Energy (@CNPalerts) August 26, 2020
Additionally, after Hurricane Ike, CenterPoint began a program to "harden the system" within 35 miles of the Gulf Coast, and this involves changing wooden structures to concrete and steel. However, most of the electricity distribution system is still about 95 percent wood. In any case, it can't hurt to charge your phone this evening, especially if you live east of Interstate 45, or close to the coast.
Our next post will come no later than 8:30 pm CT.