In what has quickly become a family tradition, our clan visited Space Center Houston on Sunday evening to take in Galaxy Lights, presented by Reliant at Space Center Houston. It was a lovely evening, with light winds, temperatures in the low 50s, and clear skies. As you might imagine, the space-themed holiday cheer was once again a hit with a website named after "Space City."
If you've not been before, Galaxy Lights features a mix of indoor and outdoor spectacles. You walk into and out of the museum, which is lit up with technologically advanced light displays. Many of the light displays are space-themed, from astronauts and rockets to planets. The highlight, for me, was walking through a 200-foot LED light tunnel composed of more than 250,000 lights synchronized to holiday music.
What's nice about this exhibit is that you get both a sense of Christmas spirit as well as access to nearly all of the museum. So if you want to catch up on your space shuttle carrier aircraft history, or see a previously flown Falcon 9 rocket first stage, you're more than welcome to do so. And if you're just there for the s'mores, hot chocolate, and bright lights, that's perfectly fine too. As my 14-year-old daughter can attest, there are plenty of great spots to grab a unique selfie.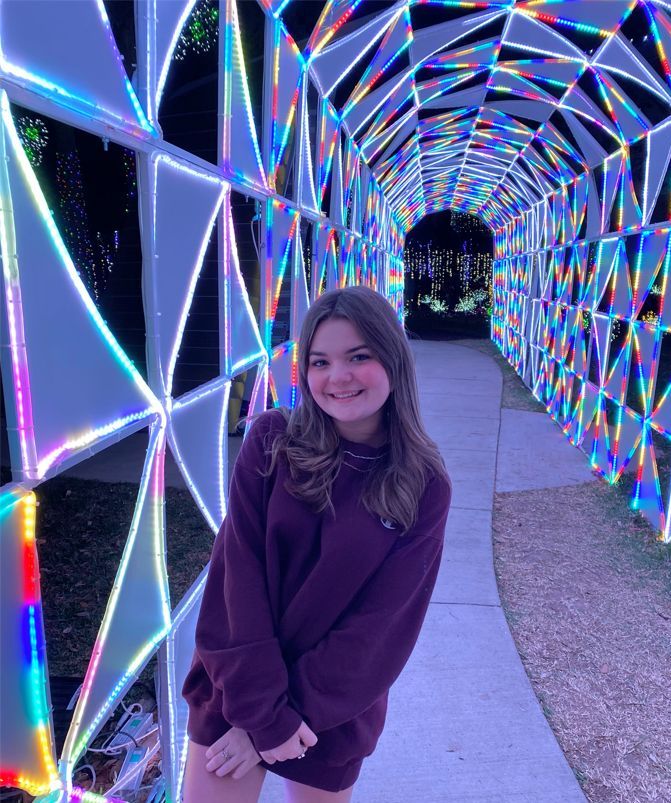 Galaxy Lights is open daily, except for Christmas Eve and Christmas Day, from now through January 2. The hours run from 6 pm to 10 pm CT, and it takes one to two hours to explore the holiday display. I've found that if you go during the latter two hours the crowds are significantly less—with little waiting to get inside, and more room to move about the many exhibits. As for weather, if you want mild conditions, this week of Dec. 13 is good. If you want a more winter-like chill in the air, the week of Dec. 20 will serve you better. For ticket information and more, click here. Enjoy the show!