After another resplendent springtime day on Wednesday, clouds and humidity will return on Thursday. This will set the stage for widespread rainfall on Friday but we're fortunate to have another great weekend on tap after the storms pass.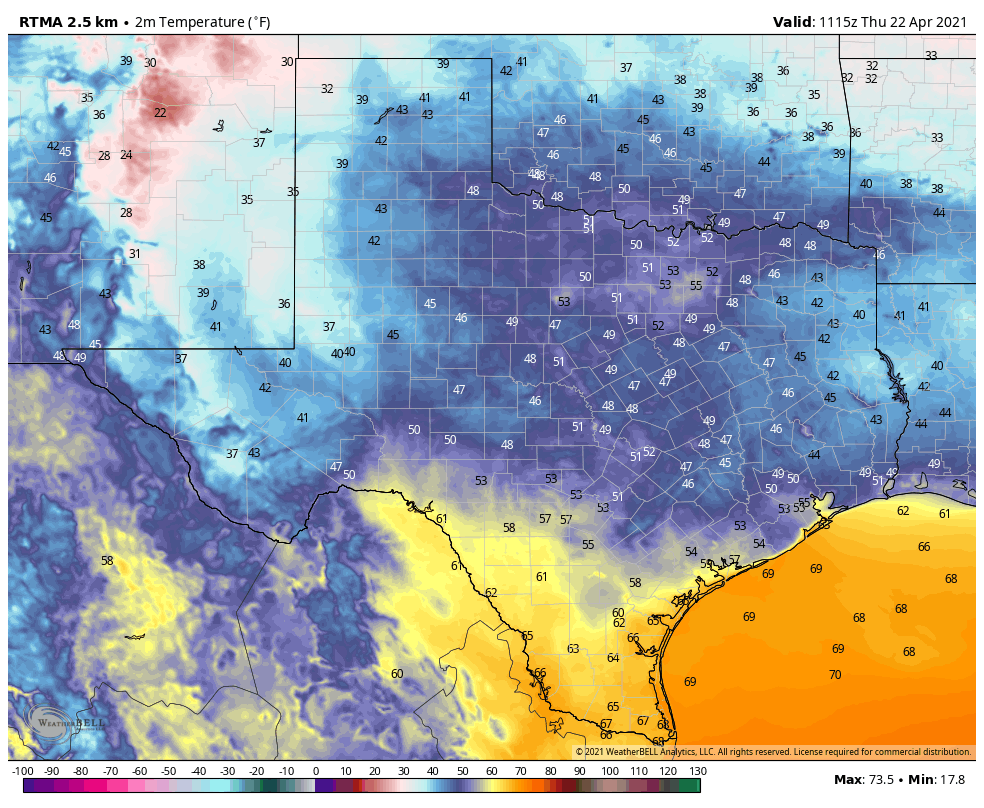 Thursday
Lows this morning have dropped into the upper 40s for areas well inland, but most of the metro region is seeing temperatures in the low to mid-50s. However, as easterly winds turn more southeasterly, we'll see a more rapid return of moisture from the Gulf of Mexico. This is already leading to the development of some clouds, and by this afternoon skies should turn mostly cloudy. Highs today will reach the low 70s for most areas, with overnight lows only dropping a few degrees. Rains should hold off until late tonight.
Friday
The return of moisture and approach of a disturbance in the upper levels of the atmosphere should bring widespread rainfall into the Houston region on Friday and Friday night. Showers should be scattered during the morning hours, but pick up in coverage and intensity later during the day, particularly during the afternoon and evening hours. Some uncertainty definitely remains, but I think areas south of Interstate 10 should generally receive about 0.5 inch of rain, whereas areas north of I-10 could see 1.0 inch or more. There are some risks for severe weather, particularly strong thunderstorms with damaging winds, and hail. Please note, much of the area will probably not experience severe weather, but it is something to watch out for. Despite mostly cloudy skies, highs will reach into the upper 70s.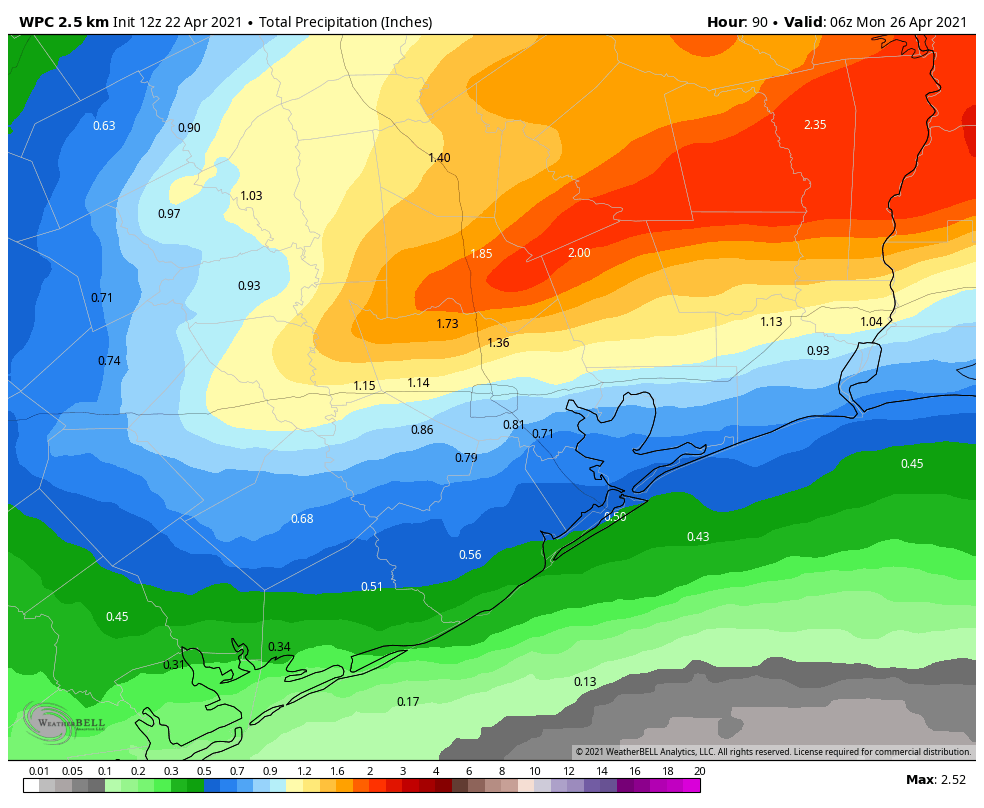 Saturday and Sunday
The weekend still looks quite nice, with a front on Friday night dragging drier air into the region. This will lead to clearing skies on Saturday, with at-times brisk northerly winds. Highs will climb into the low 80s, with lows dropping on Saturday night to around 60 degrees in Houston. Sunday will be sunny, again in the low 80s, with a cool but not cold night.
Next week
Houston will begin a warming trend on Monday, and likely reach the mid- to upper-80s by midweek before another front approaches the area. We still have questions about the details, but this front will bring another chance of showers and thunderstorms to the area after a period of sunny days.