Monday, 10:30am CT—There is no way to escape the reality of the situation on the ground this morning: Houston bayous are flooding, and even after the region has received 30 inches of rain during the last two days, more is now falling over the central Houston area. It is a catastrophic situation. Finally, however, the end is in sight. Another day or two of this …
Harvey
Harvey remains barely a tropical storm, but its center moved into the Gulf of Mexico near Matagorda Bay this morning. Presently moving to the southeast at about 5 mph, some slight strengthening is possible over the next day or two as Harvey turns east, then northeast, but as discussed yesterday we are not too concerned about this possibility due to the lack of an organized core, and additionally some drier air is working into the storm. (See official track forecast).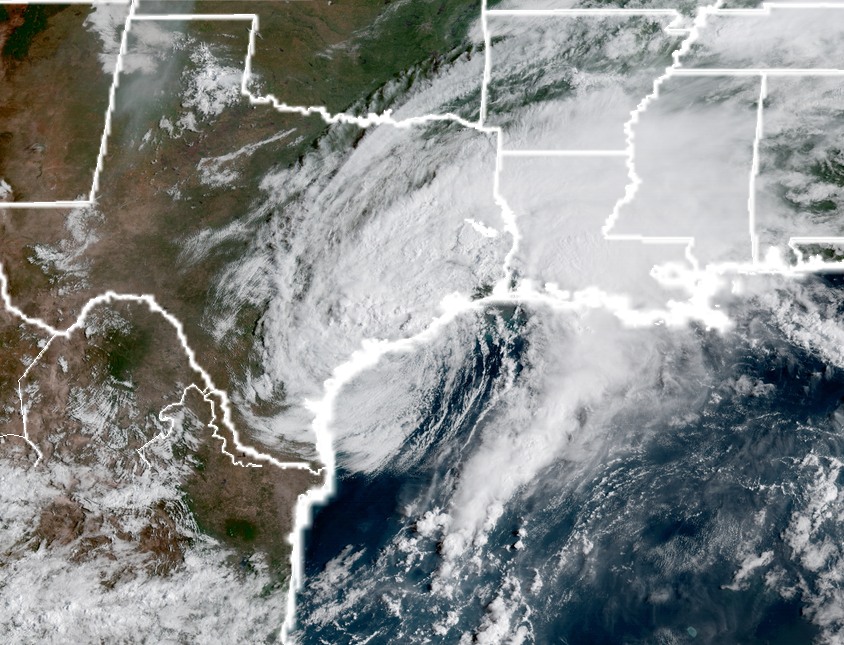 Overall, Harvey's movement into the Gulf may be a positive development, because the storm is getting closer to being picked up by lower pressure in the Midwestern United States, which should lift it north. By later Tuesday, or Wednesday, we should hopefully be on the back side of the storm, with northerly winds helping to push water from inland bayous out to the Gulf of Mexico. Heavy rains should end, hopefully, by Wednesday or Wednesday night.

Short-term concerns
During the last day or so the core of heaviest rainfall associated with Harvey has moved from Houston, to the Beaumont area, and now to Lafayette and Alexandra, La. That is not to say the rains have stopped in Houston. Rather, this morning, there is a pretty nasty line of showers along Highway 59, from El Campo up through downtown Houston. Rainfall rates here are not pleasant, at 0.5 to 1.5 inches an hour, but they probably aren't heavy enough to greatly magnify the region's already exceptional flooding problems.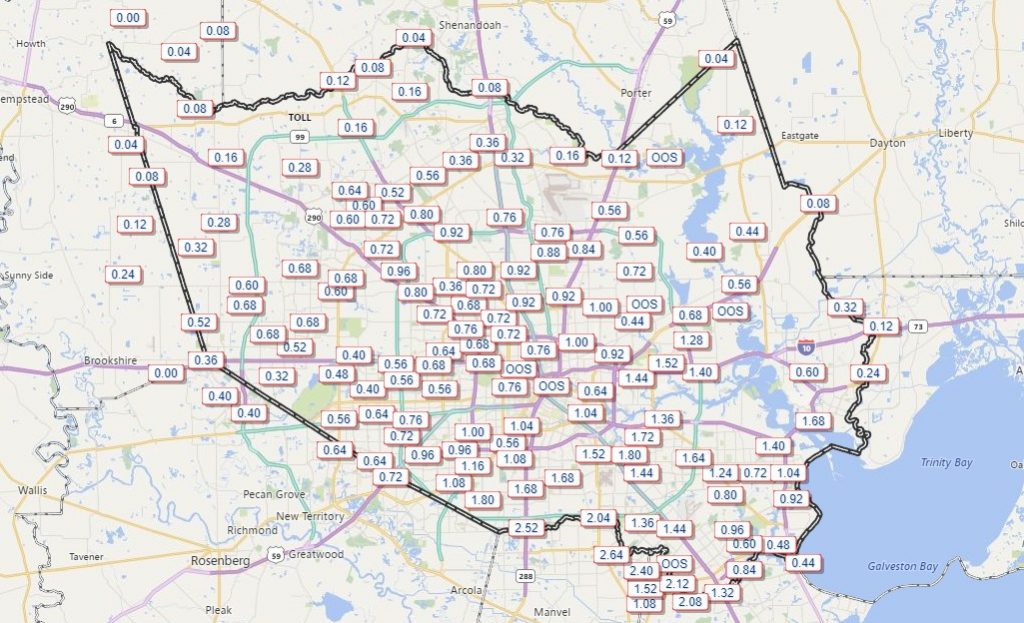 Our forecast for the rest of the day is somewhat optimistic—but with some concerns. We expect rainfall rates in storms developing over Houston to be manageable (i.e. less than 2 inches of rainfall per hour) throughout most of the day. However, some of the model guidance is indicating that some heavier and more problematic rains could develop this afternoon and evening over Houston. We are going to have to watch this closely.
A lot of friends, family members, and readers have asked me "Is the worst over?" The answer is probably yes, if only because the region has already absorbed 20 to 30 inches of rain. And we're almost certainly not going to get that much rain over the next two to three days. But some areas in greater Houston probably could still see another 10 to 15 inches of rain. So I'm afraid that it's going to be another day of watching the radar as we just can't breathe a sigh of relief yet with Harvey's center so close.
We'll update early this afternoon when we have more confidence about rain conditions later today and tonight.
Posted at 10:30am CT on Monday by Eric