A major line of storms pulsed through the Houston area early Saturday—but well before sunrise they pushed to the east of the region. Some lingering showers are possible later this morning, but for the most part we should be dry from here on out. The overnight storms dropped 1-2 inches of rain, and may have spawned a tornado.
Now, however, we should see a nice May weekend. Clouds should eventually break apart this afternoon, leading to a pleasant evening, with inland parts of the region potentially seeing lows in the upper 60s. Sunday should see mostly sunny skies, with highs in the upper 80s to 90 degrees.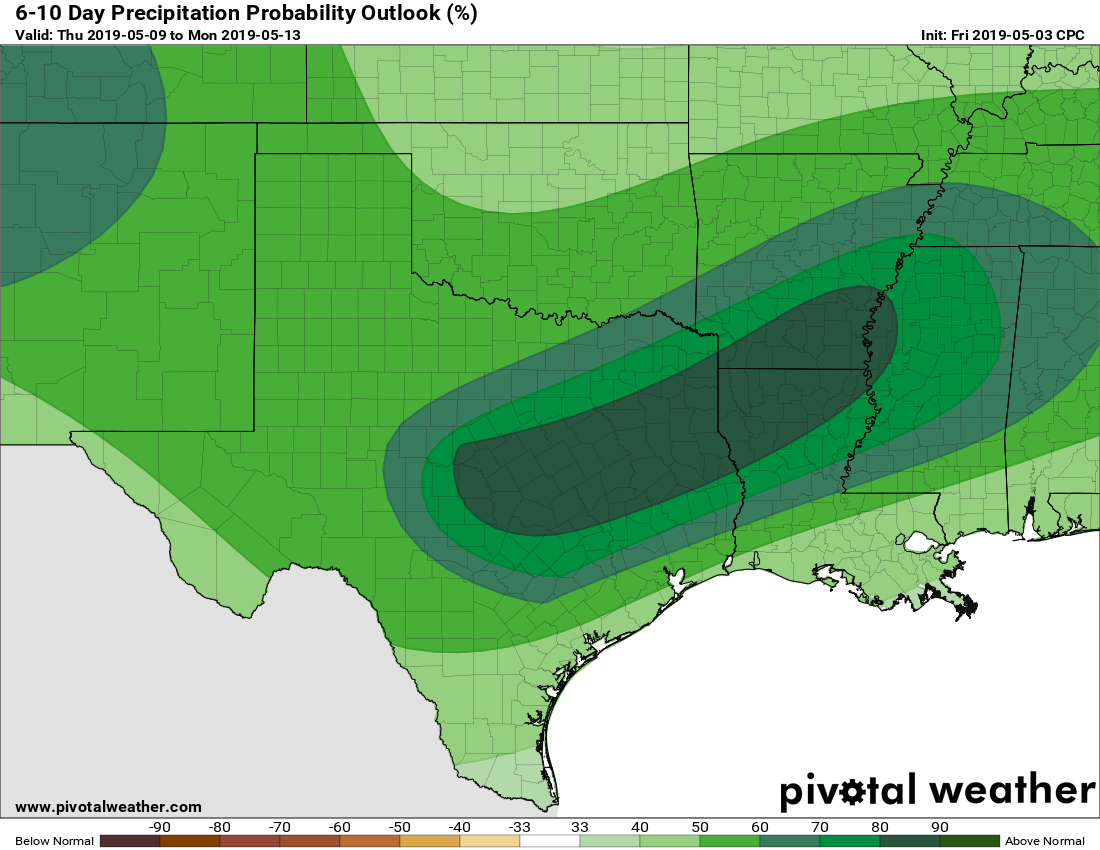 As Matt mentioned Friday, the coming week looks potentially quite wet, especially the period from Thursday through Saturday. It's too early to have too much confidence in the timing and details, but a slow-moving front could make for very wet conditions, with multiple inches of rain and the potential for at least some street flooding. But we wouldn't worry too much about that yet; for now enjoy the weekend and we'll provide a full (and hopefully clearer) update of the situation on Monday morning.