As expected, Wednesday night's storms were mostly a non-event for Houston, with most of the region outside of the Brazos Valley picking up 1.0 inch or less of rainfall. We're now going to enjoy a few somewhat cooler nights before the onshore flow returns. After this, however, it appears the region will settle into a warmer and definitely more humid pattern for awhile—a good reminder that summer is nigh.
Thursday
Skies will be clearing out today, and this will allow highs to probably get to about 80 degrees despite a modest northwesterly wind. Temperatures will fall off this evening as the sun goes down, and with clear skies, areas well inland may see the upper 50s, while most of Houston stays in the low 60s.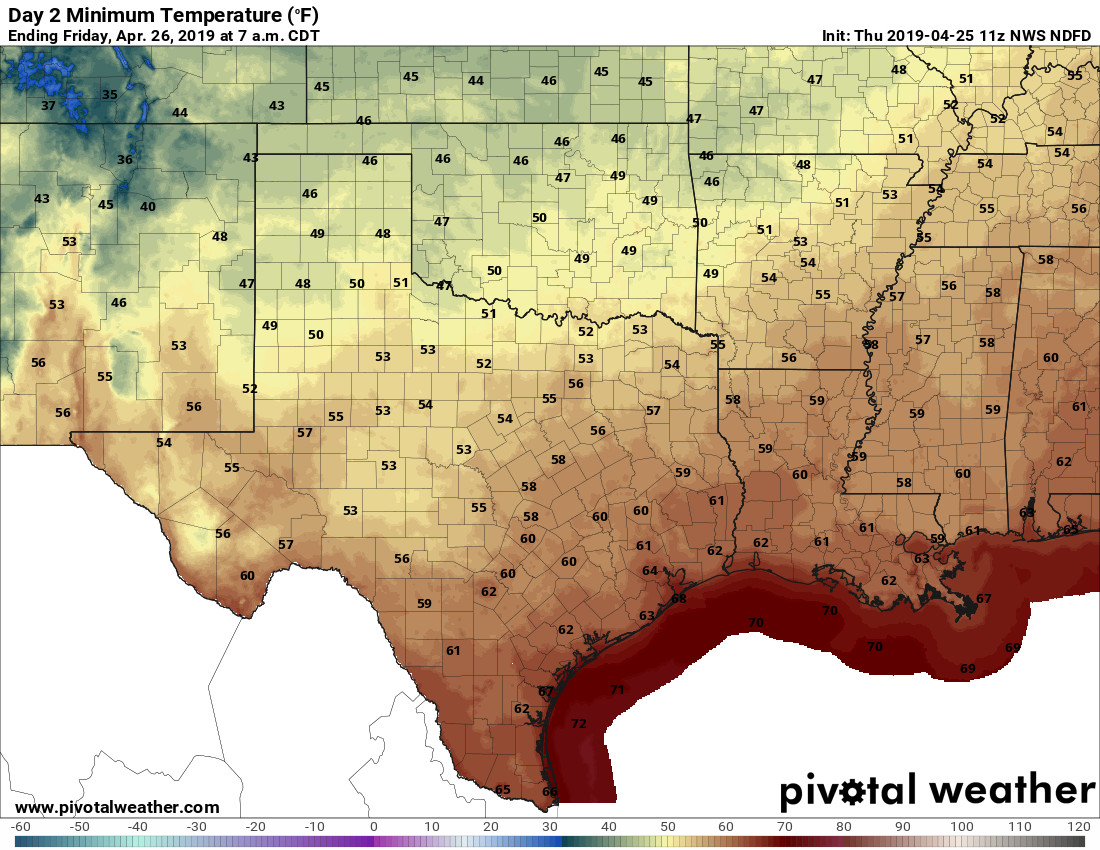 Friday
A banner day, with lots of dry air, sunshine, and light winds. High temperatures will get into the mid-80s. We're going to have one more cool night, as lows get down into the low 60s in Houston again. This really will be the last hurrah for dry air, for awhile, so enjoy it.

Saturday
As we've been saying for awhile, this will be a fine weekend for late April. Saturday will see highs in the mid-80s, and while relative humidity will creep up a bit with the onshore flow returning, it will be only modestly more humid Saturday. Winds will be out of the south at 5 to 10mph, helping to nudge BP MS 150 riders out of town on their way to Austin.
Sunday
Sunday will offer more sunshine, the the day will start warmer, in the mid- to upper-60s, the air will be a bit more humid, and daytime highs may get into the upper 80s. The only concern is the potential for a quick sunburn, as the sun angle is now quite high during the middle of the day.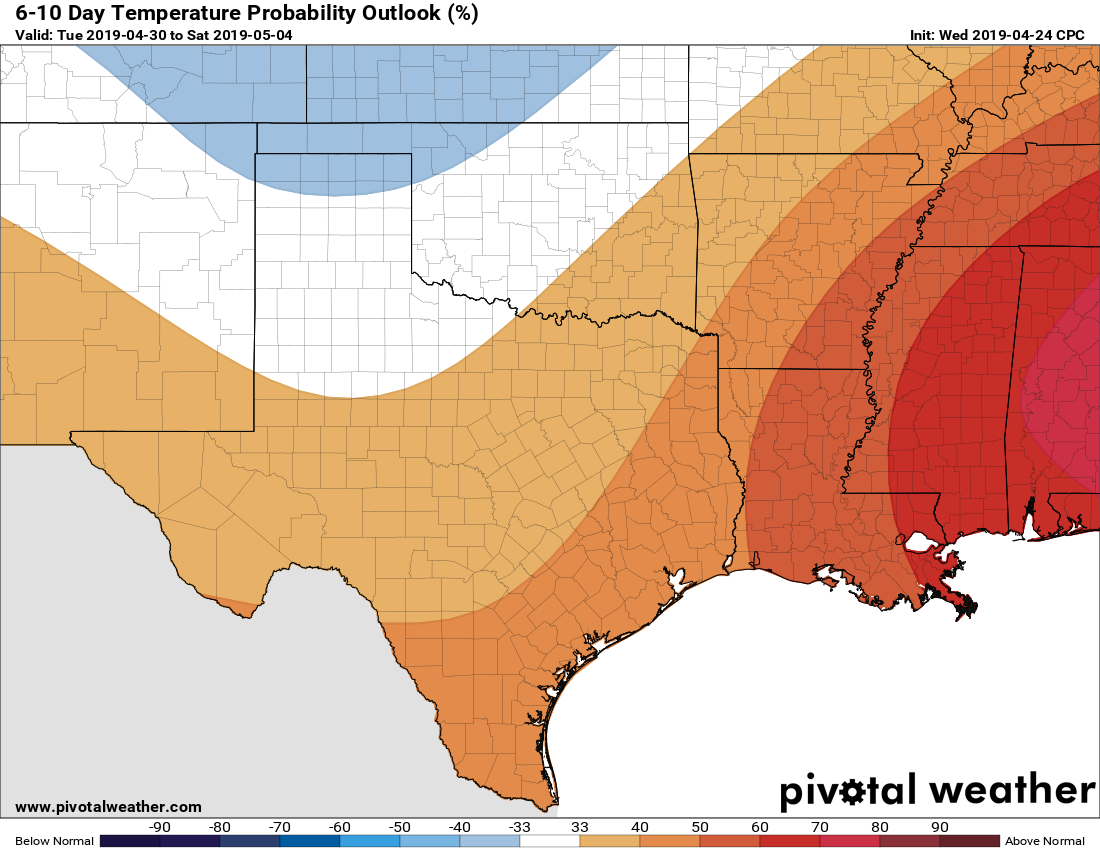 Next week
Most of next week looks warm at this point, with highs in the mid-80s to 90 degrees, and overnight lows probably only falling to around 70 degrees. Some 20 to 30 percent rain chances return by Tuesday, or so, but we're not seeing a particularly strong signal for rain. Cold fronts will be harder to come by as we get into May, but we'll probably see another one or two weak ones before we get fully into summer.