Although we're in the month of December, you wouldn't know it from the weather. It's not that we are going to exactly be hot—rather conditions will remain quite mild—but it's definitely not going to approach cold weather, even "Houston" cold. The bottom line is that if you're like Goldilocks, and like things not too hot or not too cold, you're in luck for at least the next week or 10 days.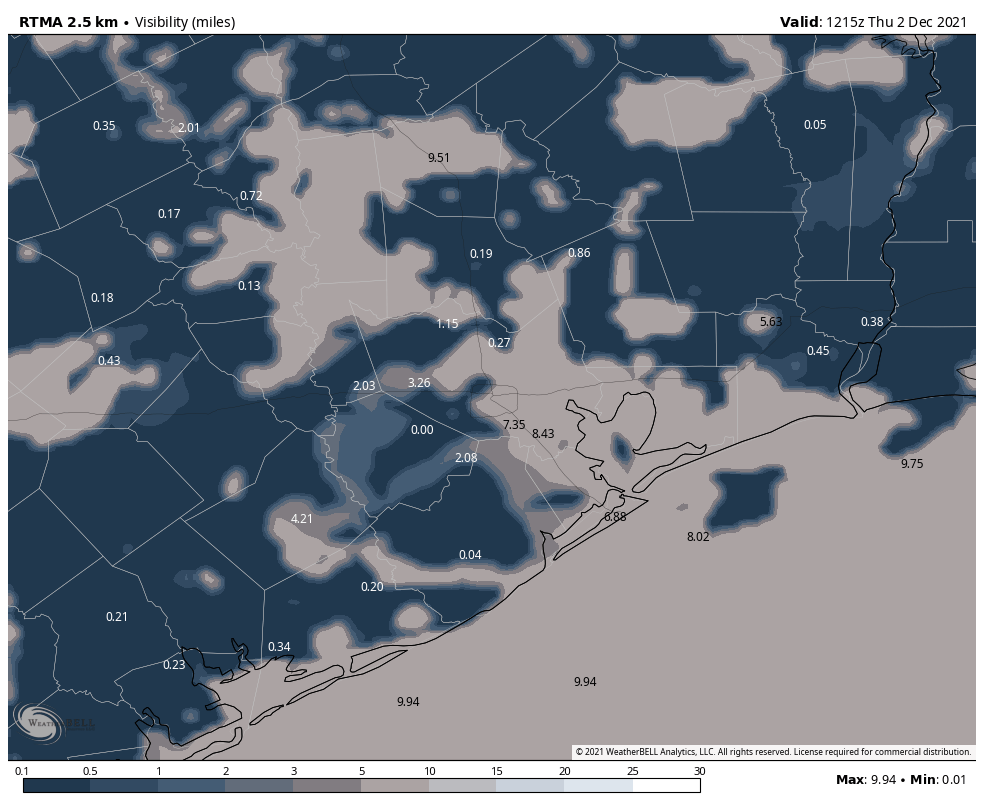 Thursday
Dense fog is back across parts of Houston this morning, and a National Weather Service advisory remains in effect until 9 am. After the fog dissipates we should be left partly sunny skies and high temperatures near 80 degrees. The calm winds this morning, which are aiding in the development of fog, should become southerly at 5 to 10 mph this afternoon. Overnight low temperatures will be about five degrees warmer tonight, only dropping into the lower 60s in Houston, with inland areas possibly seeing the upper 50s.
Friday
We'll likely see the development of more fog on Friday morning. This should be a partly to mostly cloudy day afterward as an atmospheric disturbance passes overhead, but overall rain chances will remain fairly low, probably about 10 percent or so as other factors will mitigate against the development of showers. Highs will likely top out in the upper 70s with another night in the low 60s.
Saturday and Sunday
The weekend continues our trend of mild weather, with highs of around 80 degrees and lows in the lower 60s. Skies on Saturday should be mostly sunny, and although we'll probably see more clouds on Sunday I think rain chances will remain near zero during the day time. There's modest chance of light rain Sunday night as a front nears the region.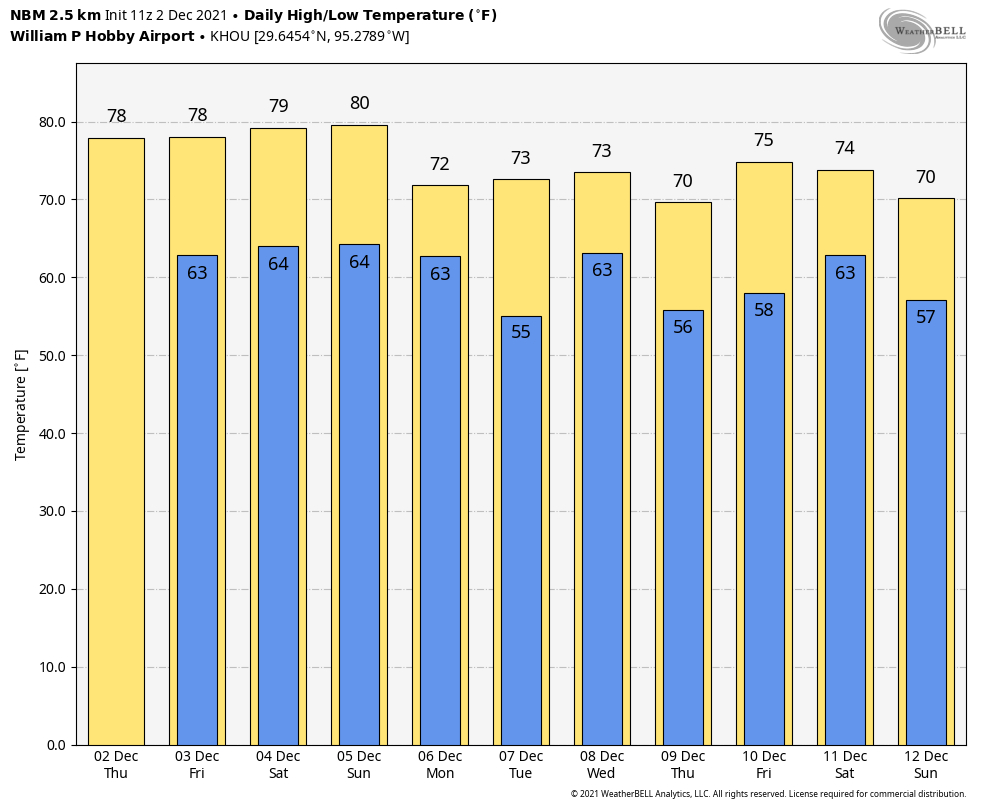 Next week
The aforementioned front should push into Houston on Monday, probably during the overnight hours but that's not locked in. This will set the stage for slightly cooler weather for a day or two, with highs on Monday topping out at around 70 degrees, and overnight lows in the 50s. We warm back up before another front (probably) comes through on Wednesday. This one may bring a little rain with it, but beyond that the details are fuzzy. This one probably won't have too much oomph either, so lows in the 50s seems like a good bet right now.