Good morning, and Happy Thanksgiving! While this has been a very difficult year I nonetheless have a lot to be thankful for—my family, a great partner on this website in Matt, and an even greater community to write for. Please know that the thing Matt and I value the most is your trust, and we will never stop trying to earn it.
Thanksgiving Day
Temperatures have generally fallen into the 50s this morning for the region, except for coastal communities. You may see some sunshine this morning, but clouds will quickly fill in as winds shift from the northeast to east—say goodbye, because we're not going to see the Sun again until Sunday. Showers will develop this morning, but remain primarily offshore. However we can't rule out at least some light precipitation along, and southeast of Interstate 69 during the daytime today. High temperatures will warm into the mid-70s for most areas.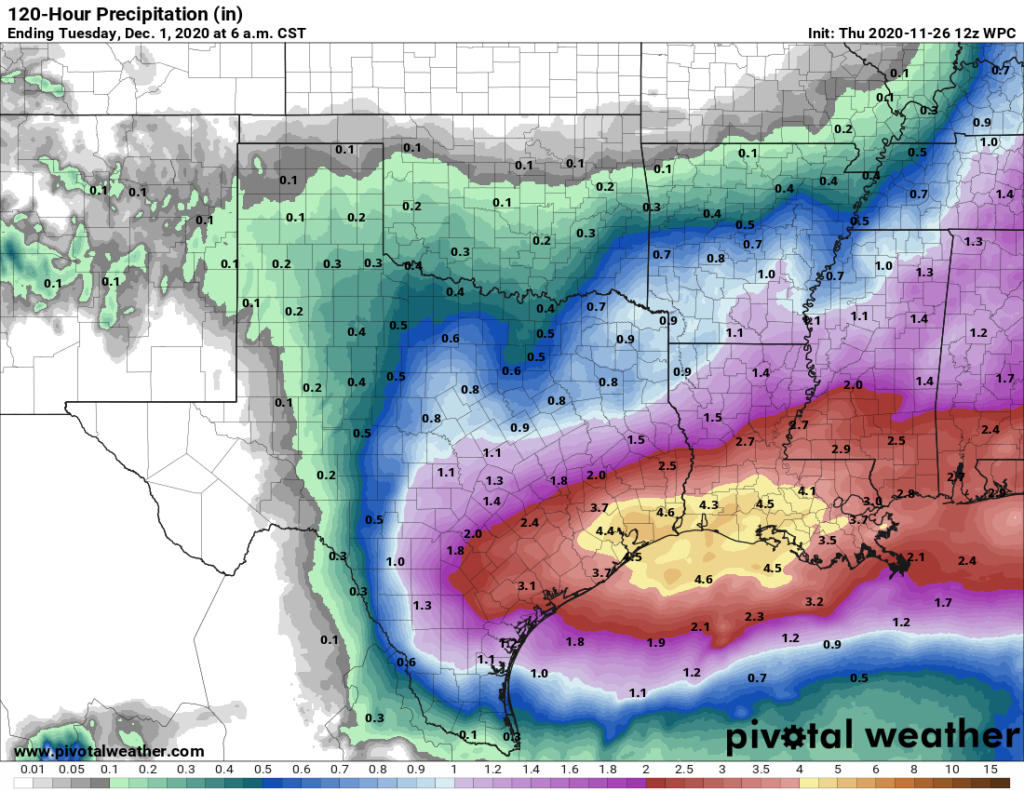 Friday and Saturday
More organized storms should begin to develop by Friday morning, and then we should see our best chances for heavy rainfall from Friday afternoon through Saturday afternoon. We're continuing to lean toward the region seeing a "good soaking" rather than "serious flooding." The forecast models continue to suggest most of the area will see 2 to 5 inches of rain over the two-day period, which is more than manageable considering the dry state of our soils. However, we may see some more localized areas of heavy rainfall, and if rain rates pulse up to 1.5 to 2 inches per hour we will see some street flooding. We think these heaviest rains will probably come right along the coast.
Beyond the potential for heavy rainfall, there may be some small hail, although chances for this or any other type of severe weather remain quite low. Bottom line: If you're going to be out and about from Friday afternoon through Saturday night, check the radar before you go. Things will probably be fine, but it does not hurt to check.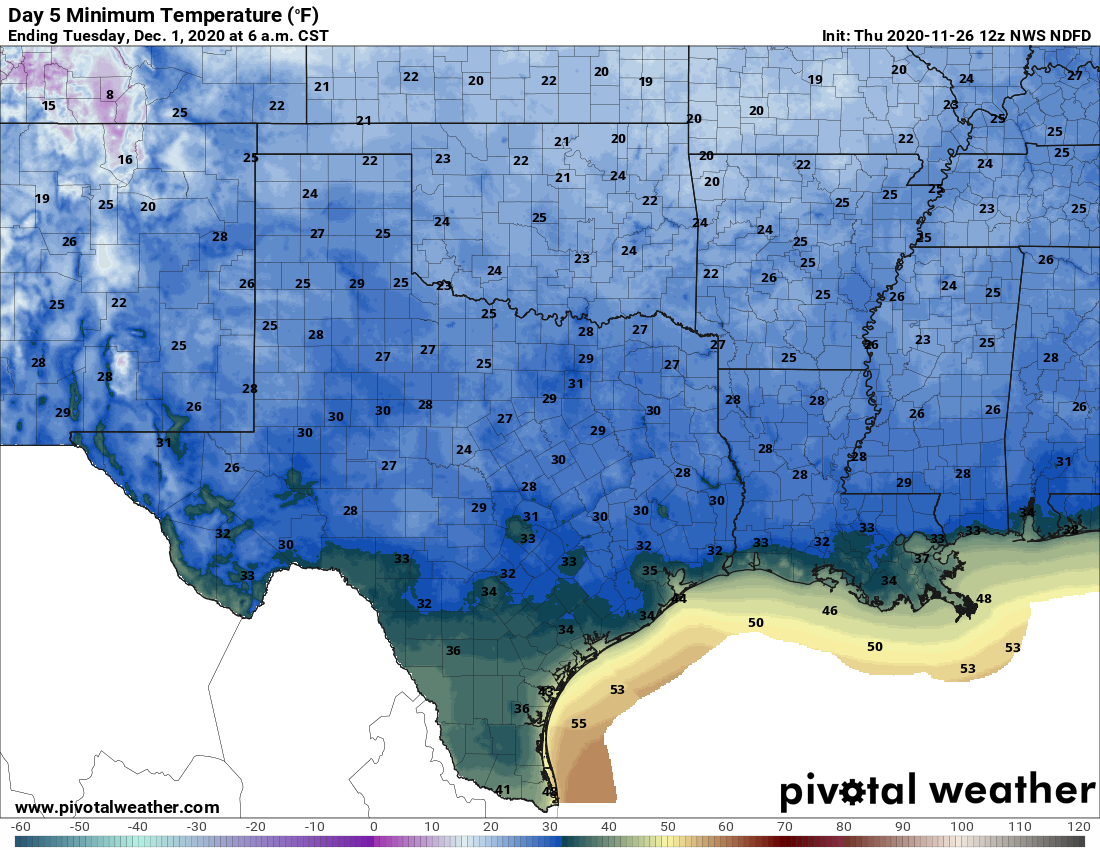 Sunday and next week
It still looks like a strong front will push into Houston early on Sunday, reaching the city before sunrise, and likely pushing off the coast around sunrise. Skies should clear quickly after the front's passage, and Sunday will be a blustery day in the wake of the front, with highs struggling to reach 60 degrees. Next Monday night looks quite cold, with inland areas possibly seeing a light freeze. If you live in, say, The Woodlands, you may want to monitor the forecast to see if precautions are needed to protect tender plants.
Matt will have your forecast on Friday morning. If warranted by heavier than expected rainfall, we'll update the site this weekend.