Good afternoon. The purpose of this post is to emphasize that while we have a pretty good handle on the forecast for Tropical Storm Nicholas over the next 24 to 36 hours, after that many questions remain. And for this reason, we want readers to understand that while Houston may see heavy rain over the next three days, other parts of the state are very much at risk as well.
As of 1pm CT, Nicholas still has 40 mph winds, and it is moving north-northwest across the southern Gulf of Mexico. Winds from the storm may reach South Texas by Monday morning, and the upper Texas coast by around Monday night. It's possible that Nicholas becomes a Category 1 hurricane, and there will be some effects from this wind and surge. However the greatest threat remains rainfall, so that's what we'll now discuss.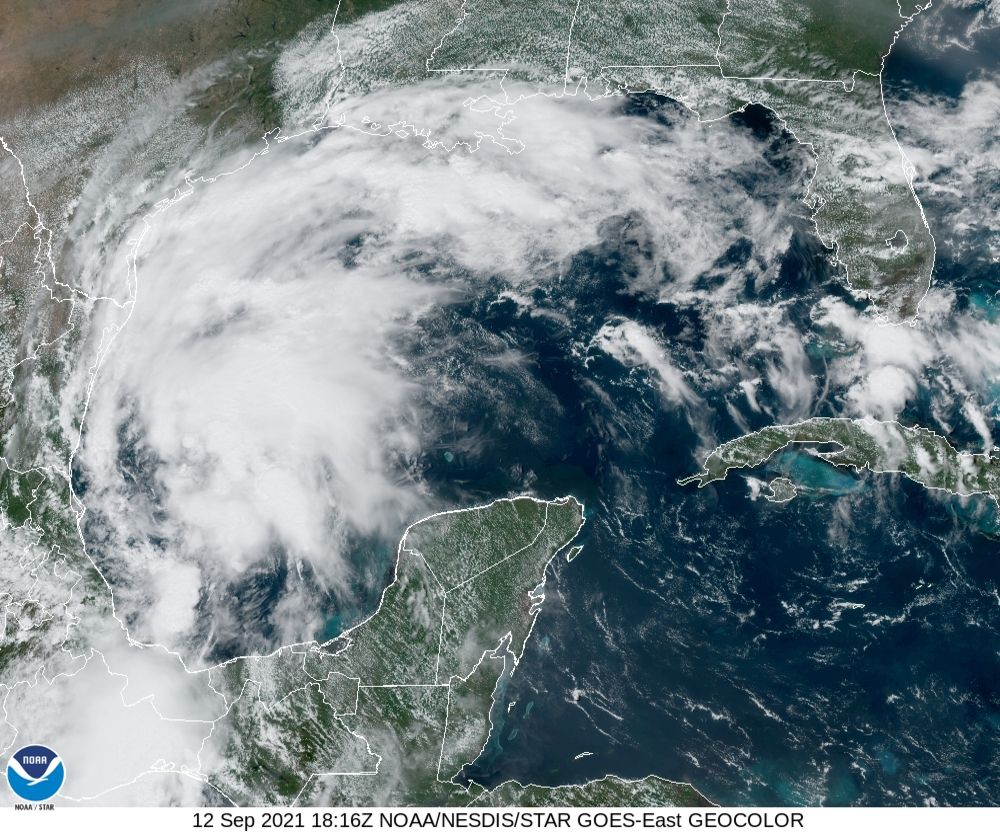 I know you're tired of reading about "uncertainty," but you're going to have to bear with us for another 12 to 18 hours on that score. Why? Because Nicholas only now is beginning to develop a reasonably well defined center of circulation, and we're starting to get better data from reconnaissance airplanes flying into the storm. This improved information will be fed into models. So the computer model outputs after 6pm today will be better, and then models released after midnight tonight should be pretty good. The bottom line: When you wake up on Monday, we should be able to give you a more precise forecast.
In the meantime, it's important to stress that the greatest threat for heavy rainfall and flooding is not coming on Sunday night Monday, but rather Tuesday and Wednesday as the center of Nicholas moves into the Texas coast. After that, the rains will be largely dependent on the track of the storm—which again we should have a better handle on by tomorrow morning.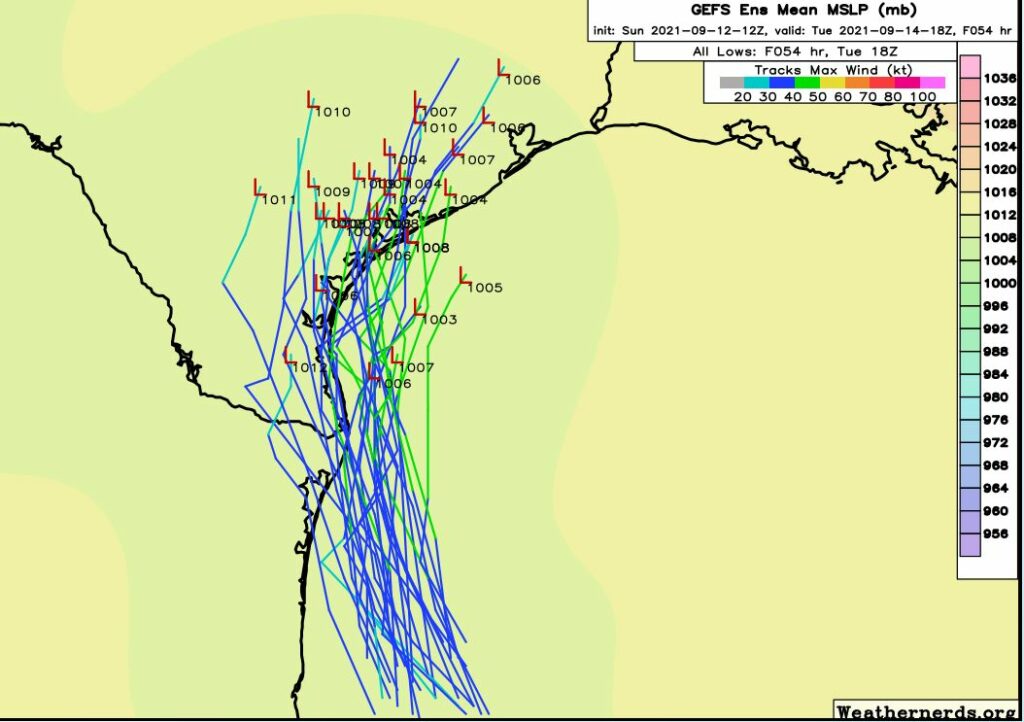 Put more explicitly, it is quite possible that some location in Texas inside a triangle from Austin to Corpus Christi to Beaumont sees 20 or more inches of rainfall on Tuesday or Wednesday. (Most areas, of course, will see considerably less). I still probably would favor the Houston, Galveston, or Beaumont regions for the heaviest rainfall, but we just cannot say for sure. So what should you do in the face of this uncertainty? Well, if it helps, you can blame us. But what I would advise is keeping an eye on the forecast, especially tomorrow, when we should have a better handle on things. And then be prepared for the potential of flooding on Tuesday or Wednesday.
Matt will have another update on the situation this evening, before 9pm.