High water — especially near downtown — has caused some 30 road closures around Houston tonight. That's what 8 to 9 inches of rain in about half a day will do for you. Those who remained at home on Saturday night were wise to do so.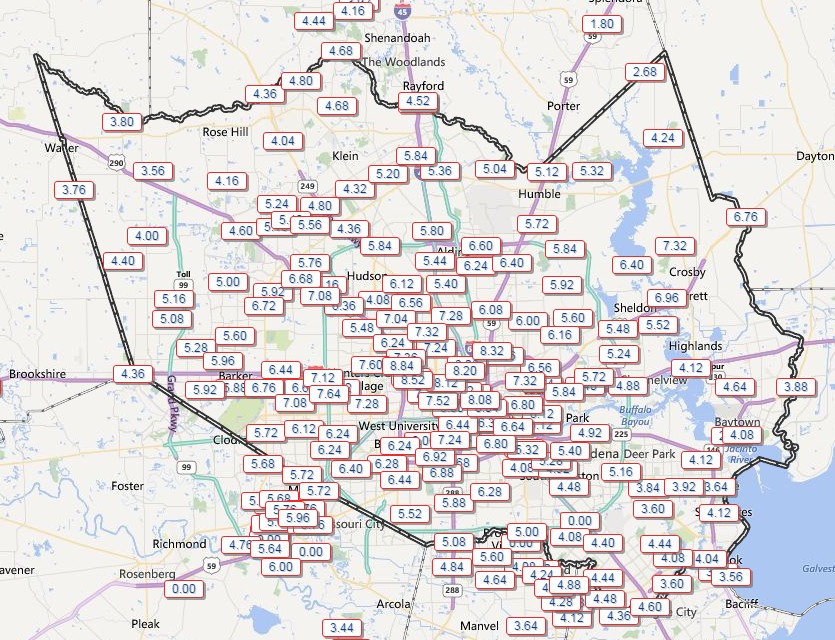 Yet as jarring as the rains have been for some drivers, most Houston residents avoided serious damage from flooding as dry soils soaked up moisture and bayous carried the rest away.
As I write this intermittent heavy showers are still moving across Houston, but the overall trend is one of slow eastward movement of this system.
Therefore, while it seems likely the rain will continue into the middle of Sunday, for most areas there won't be enough to cause significant property damage.
Houston missed out on some of the very intense rainfall rates that often accompany tropical systems, and whether we can thank the mountains of Mexico for that or the intrusion of some drier air from the west, I doubt few will complain. As for me, I am off to bed, and ready for that pillow.
Posted at 2:30 a.m.