Houston will face some fog this morning as surface temperatures and dewpoints are essentially the same, in the low- to mid-70s. This sticky weather will abruptly change on Wednesday as a strong front moves through and brings breezy, cooler weather to the region. The weekend, including Halloween, looks absolutely spectacular.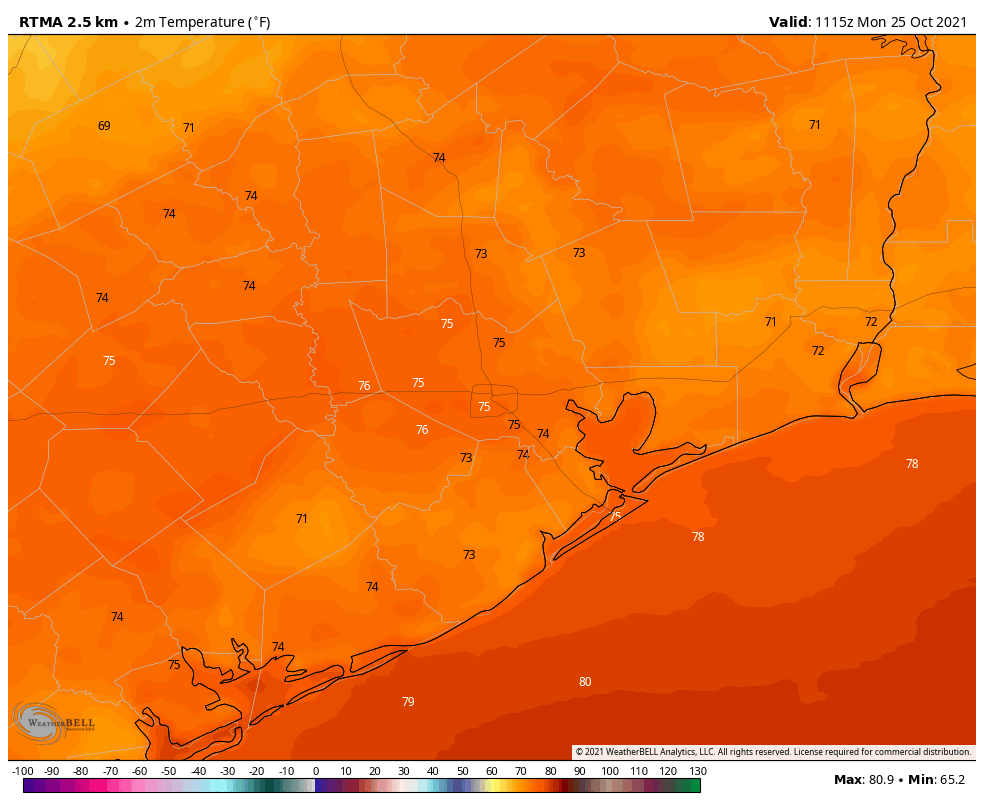 Monday
After the fog dissipates shortly after sunrise, today is going to be hot and sunny, with highs in the upper 80s to 90 degrees. Winds will be light, out of the west to southwest. Lows tonight won't drop much below the mid-70s for most of the region. This weather is uncharacteristically warm for late October, but it's not going to last.
Tuesday
This will be another sticky day, but the presence of a few more clouds should help to limit high temperatures to the mid- to upper-80s. Some rain chances will be possible during the afternoon hours along the coast, migrating inland during the evening. Any showers that develop should be light. Rain chances will be in the range of 30 percent. Overnight temperatures will remain warm as moderate rain chances persist.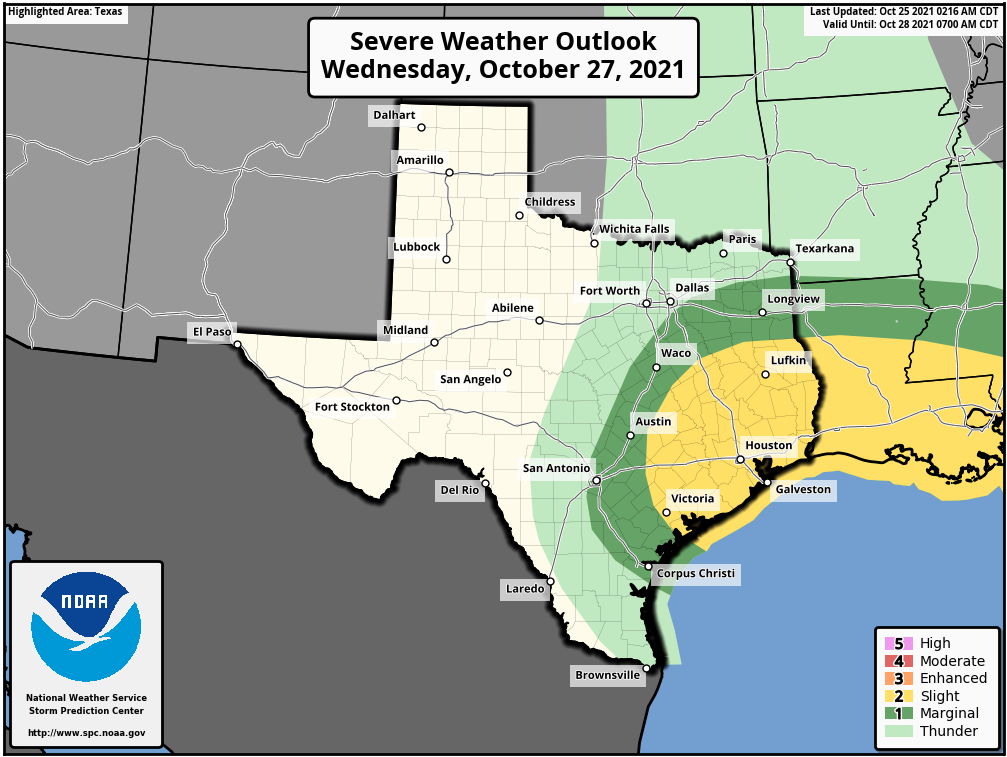 Wednesday
It's cold front day! As always there is a bit of uncertainty with the front's timing, but it looks like a line of storms should reach the metro area around Noon. These storms could be briefly intense as they move from northwest to southeast across Houston, but should only last for an hour or less. Accumulations should be on the order of 0.5 to 1.0 inch of rain for most. Highs for most on Wednesday will be in the mid-80s, with the air becoming markedly drier behind the front. Lows Wednesday night should drop to around 60 in Houston, with cooler weather in outlying areas, and warmer conditions right along the coast.
Thursday and Friday
These should be sunny, splendid days with highs in the 70s and lows in the 50s for much of the metro area, and 40s for some inland areas. It's possible that these days are somewhat breezy, so that's something we'll be watching for.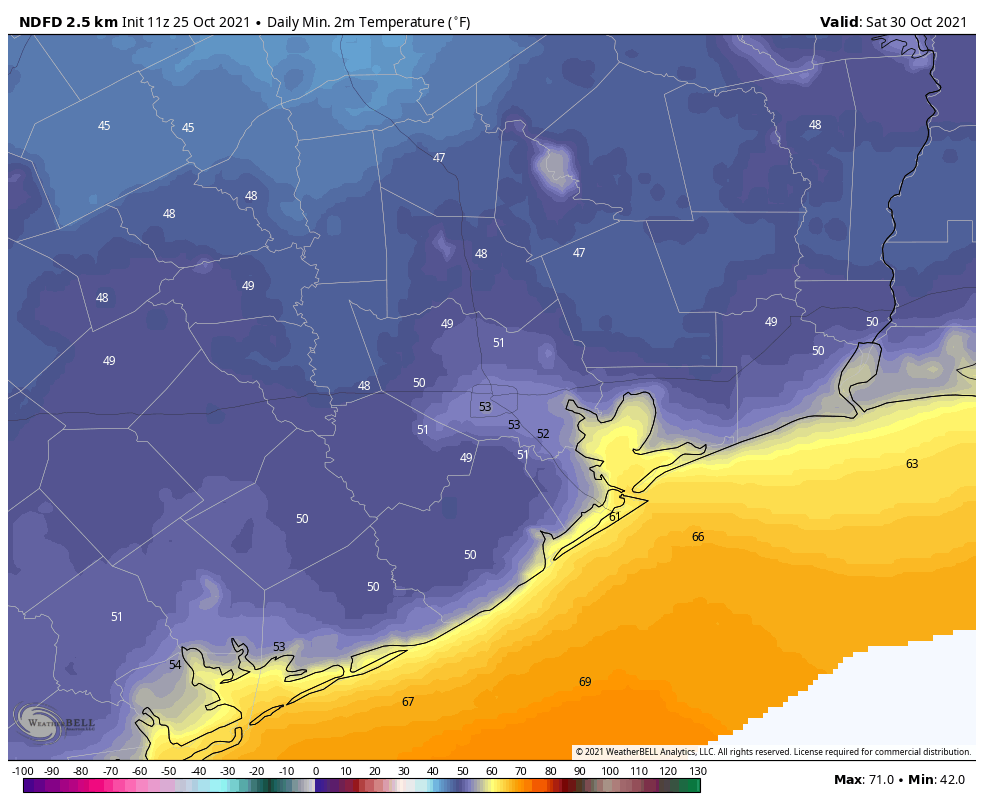 Saturday and Sunday
Plan your outdoor activities with confidence. Both days should see mostly sunny skies. Saturday should bring highs in the 70s, with Halloween possibly reaching 80 degrees. Although the onshore flow will return sometime this weekend, enough dry air should remain to make for pleasant conditions when trick-or-treating on Sunday evening. Enjoy!